The Edge Turns 48 in France...
U2 axeman David Howell Evans, aka The Edge, turned 48 at the weekend. With U2 now based in the South of France the Northside boys most likely raised a celebratory glass of fine red wine rather than their usual tipple - a creamy pint o' Guinness...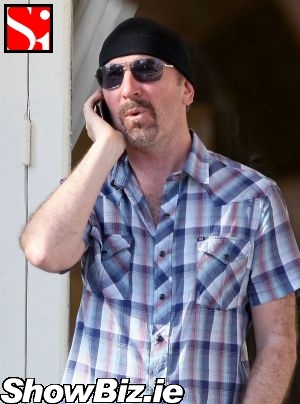 The Edge
It's not just their business affairs that the U2 bhoyos have moved offshore, no, the world famous foursome have also moved family and friends down to their South of France base whilst in the midst of their epic 360 tour. They sure know how to enjoy life.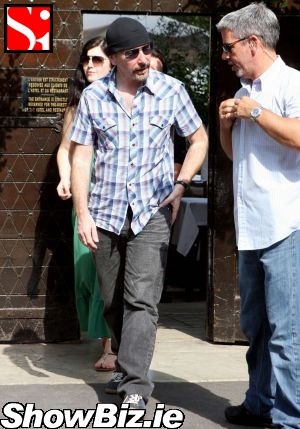 The Edge
At the weekend Ireland's favourite sons gathered with a large group of pals at 'Colombes d'or' in Saint Paul de Vence to raise a glass or two to Mr. Edge on his 48th Birthday...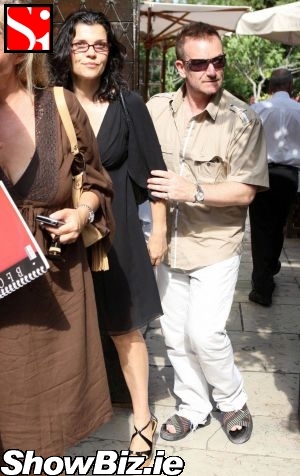 Bono, Ali Hewson
And from what we could make-out in between security, restaurant staff, and fans - only band members Bono, The Edge and Larry Mullen were at the bash. No sign of the elusive Adam Clayton as far as we know.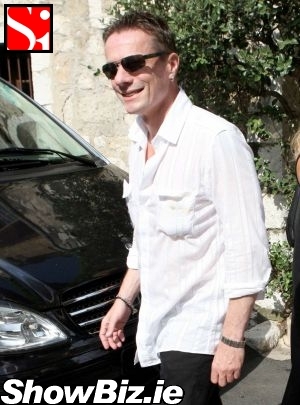 Larry Mullen
Other guests of note we spotted included Julian Lennon and Bono's hot wife Ali Hewson. Of course there were also a few other family members and close friends among the sizeable U2 entourage...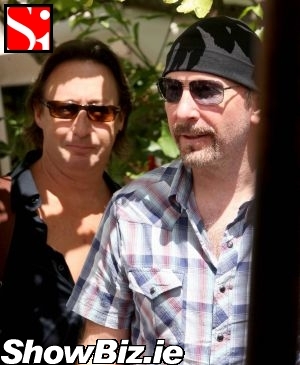 Julian Lennon, The Edge
So there you have it folks, the man Rolling Stone magazine named at 24th on their list of "The 100 Greatest Guitarists of All Time" has just turned 48. Happy Birthday Edge, beanie hat in the post.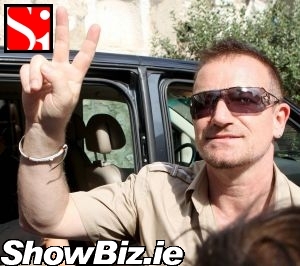 Bono