Sheamus Toe-To-Toe With Batista...
Irish WWE wrestling giant Sheamus O'Shaunessy got in a war of words recently with three-time World Heavyweight Champion Dave Batista in the USA. At 6'6" and 21 Stones of North Dublin steel, the Cabra man made the grappling superstar look like your average Joe. No mean feat but our Sheamus really is something to behold...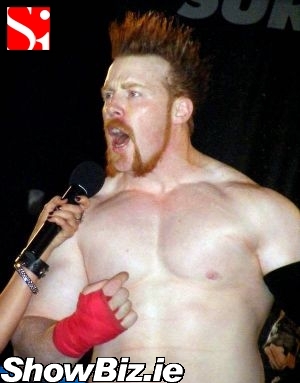 Sheamus O'Shaunessy
We've been long time supporters of Irish wrestler Sheamus O'Shaunessy (SOS to his friends) as he made his way through local Irish wrestling federations, UK and European leagues, and finally into the ranks of the WWE's development territory - Florida Championship Wrestling (FCW). A star in the making folks.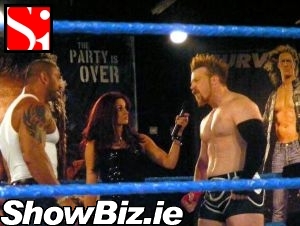 Dave Batista, Sheamus O'Shaunessy
The Cabra native is now almost one year into his three year WWE contract and it looks like he's about to smash through the development glass-ceiling and break across the world as the next wrestling phenomenon... A few weeks back 'The Irish Curse' opened the show for Samckdown! In front of a live audience of 40,000 screaming Philadelphia fans when he grappled R. Truth...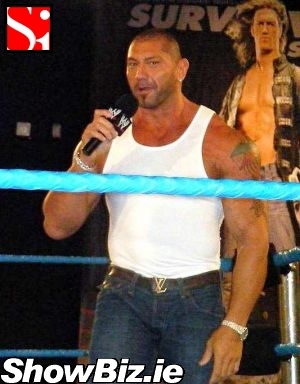 Dave Batista
A few days later Sheamus was back in Florida defending the name of his beloved FCW brand, when got into a tussle with WWE superstar Batista, who was expecting superstar treatment from the huge ginger Irish man. Think again Dave, you wont get any favours from Sheamus, he's from Fighting Irish stock.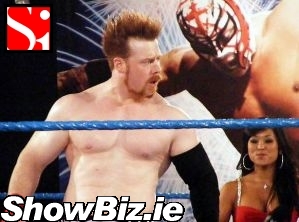 Sheamus O'Shaunessy
And it seems Batista isn't the only wrestler to feel the sheer might of O'Shaunessy State-side. Many of his fellow FCW wrestlers have to cope with his raw Celtic aggression on a weekly basis...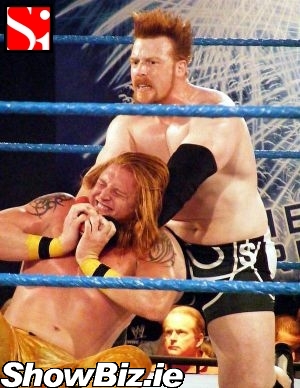 Heath Miller, Sheamus O'Shaunessy
With no distractions other than fighting, eating, training and fighting - Sheamus has increased his already massive bulk from 20 to 21 Stones since joining the WWE. And from what we can see all that extra weight is nothing but pure muscle. He's feckin' HUGE!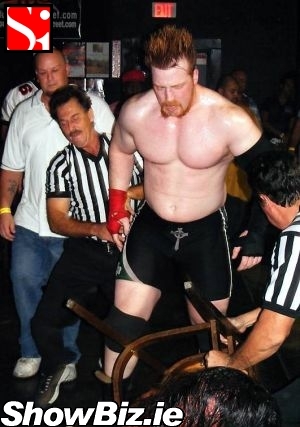 Sheamus O'Shaunessy
And despite starring opposite Brian Cox and Joseph Fiennes in the excellent prison break film 'The Escapist' there is very little diva-esque behaviour out of this grappler. He's no Mariah Carey folks... SOS still takes no prisoners in the ring, and even takes his scraps outside the apron and has to be restrained by several referees and officials in almost every match-up. Scary.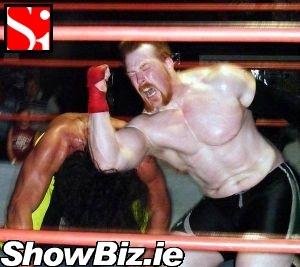 Sheamus O'Shaunessy
The Sheamus O'Shaunessy hype is really starting to build in the USA. We reckon it's only a very short time before the WWE launch him as their next superstar and the world wakes up to this true Celtic warrior... We love this guy folks. Haven't you noticed?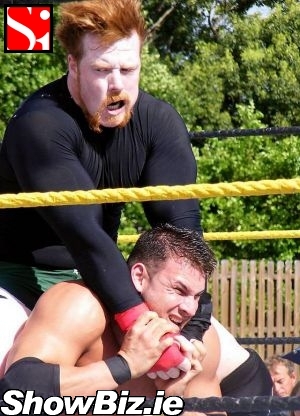 Sheamus O'Shaunessy
The only thing that seems to bother our Sheamus in the wrestling ring is the sun! Yes. Over in Florida they like to do open-air shows in the mid day sun. Thus, SOS has to wear special UV resistant clothing to protect his delicate Irish skin from the rays. Ah Bless. So he has a weakness. All superheroes do... (Thanks to Orlando for the pix!)