Johnny Depp Waits Around Dublin...
We can't remember the last time Johnny Depp did Dublin. It might have been around 15 years ago when painted the Docklands red with the bould Shane MacGowan - or is that story ShowBiz mythology? Well, the salty seadog Captain Jack Sparrow was in town last week hanging out with his wife Vanessa Paradis and singer Tom Waits. No mythology here folks, we got the exclusive shot...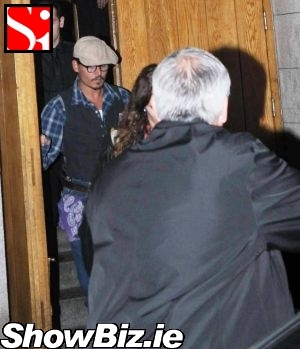 Johnny Depp, Vanessa Paradis
We had a strange and eerie couple of days last week. Random sightings of the elusive Johnny Depp kept coming in from ShowBiz Ireland tipsters and then being contradicted as phantom apparitions. Was he here? Wasn't he here? We honestly hadn't a clue... But that didn't stop the usual part-time paps coming out of the woodwork looking for a rare and potentially lucrative picture of the star. Stick to the day-jobs lads.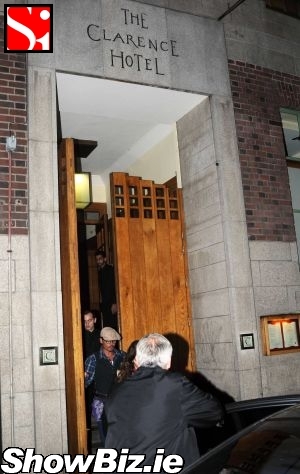 Johnny Depp, Vanessa Paradis
We put the pieces of the puzzle together and worked out that singer Tom Waits was the common denominator and decided we'd keep an eye on him at U2's Clarence Hotel (another vital link in the chain). The hunch paid-off and at about 3.30am last Thursday morning, Depp and his wife emerged under tight security from the Hotel's back door, leapt into chauffer driven car, and poof - disappeared into the night. Gone... And that was their last sighting in Ireland.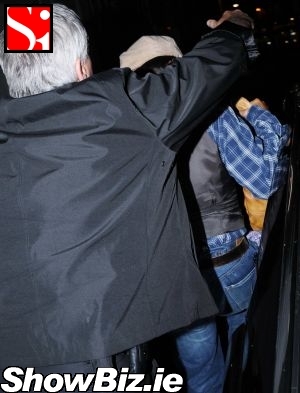 Johnny Depp
There are rumours abound that Johnny was in Ireland to secure the movie rights to an adaptation of JP Donleavy's 'The Ginger Man' and was here to meet with the world renowned author. Others say that he just wanted a romantic break with the wife for a few days... We don't really know what he was doing in the country folks - other than checking out a few Tom Waits concerts and avoiding the press.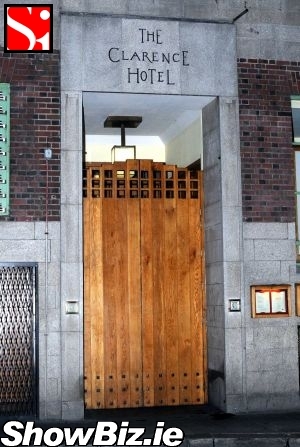 The Clarence Hotel
Annnd, we really hate having to put so much work and military planning into getting pictures of big celebs - but they insist on making it hard for us. It would be just too easy for them to stop, pose and say hello... Plus if we didn't get these pix there would be absolutely no proof that the world's biggest movie star was in Ireland. At the hotel of world's biggest rock star. Partying with the world's biggest Beatnik... What a service we provide folks! ShowBiz Ireland should get a grant from Bord Failte for all the work we do for this country. We're humble too.