Jedward. Post Tara Reid...
Remember Jedward folks? Those two spiky haired effervescent bouncing flubber balls of hyperactive insanity... Well, that was all before Miss Tara Reid rolled into town. Yup. We caught up with the twins yesterday after a few days hanging with the American Pie star, and boy did they have ner a drop of wind left in their sails...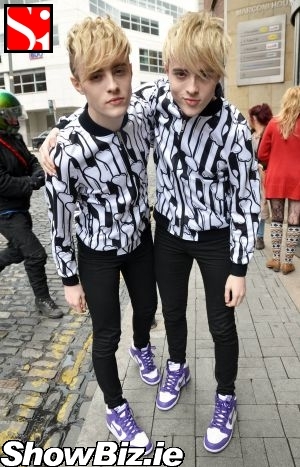 Jedward
We've snapped John and Edward Grimes like a million times since they found fame on the X Factor a few years back. Each shoot was a different experience with the duo bouncing around like two excited kangaroos on crack. Yup. Nikon haven't developed a digital camera yet that can keep a track on Jedward.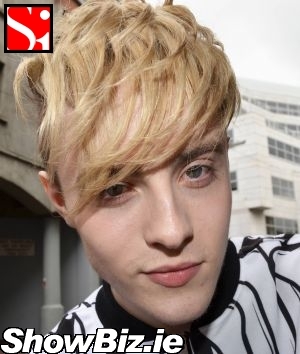 Jedward
Well, that was until Hollywood actress Tara Reid came to town... That's right, Jedward's teenage crush stopped over in Dublin for a spell with the idents resulting in long windy walks around Irish historical sites and romantic candle-lit dates... It looked like an epic love story folks. A Jepic love story.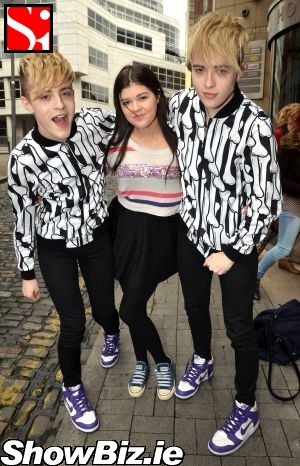 Jedward with fan Jodie Muldoon
Now it seems our Tara has gone home, and the twins just don't seem the same. When we caught up with them at Ray Foley's Today FM show yesterday Jedward were actually in a subdued sombre mood. We would even go as far as saying sullen... Even their trademark hairdos were all floppy! You can tell a Jedward's mood by how erect its quiff is. Fact.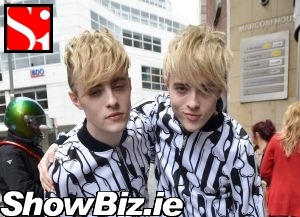 Jedward
Now, we're not saying Tara stole Jedward's mojo - their Jedmo. But they were either all partied out from hanging with the actress or maybe just a little bit lovelorn... So folks, did Tara Reid break poor wee Jedward's collective heart? We dunno, but they had better get their Jedmo back before Eurovision. Only the Grimes boys can save Ireland now.