Tara Reid Pulls A Jedward...
This could be worse than that time we found out Britney was a virgin no more folks. Yup. Hold on to your quiffs coz we exclusively snapped the bould Tara Reid (36) on the arm of wee Edward Grimes (20) leaving the 'American Pie: Reunion' afterparty late last night and then sitting on a Jedward's knee in the back of a car... We warned you peeps this is big news...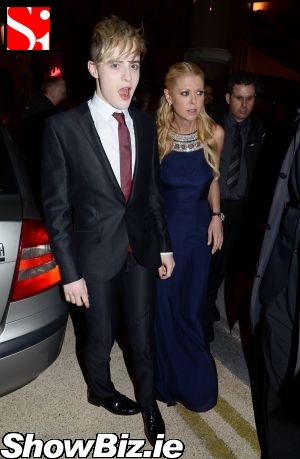 Tara Reid & Edward Grimes of Jedward
She is the original Hollywood party girl of such movies as American Pie, American Pie 2, and American Pie: Reunion... You said it - that's a lot of pie for one small skinny gal. Yet Tara Reid has taken a shine to our very own ickle innocent Jedward... Edward Grimes in particular, least we think this is the one they call Ed on her arm. Twins and all that.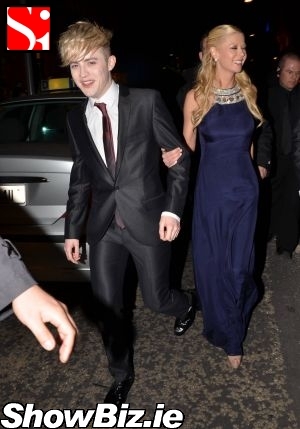 Tara Reid & Edward Grimes of Jedward
Last night the purer than the driven snow twins partied with Tara at the American Pie afterparty in the Market Bar... Then just before midnight Tara appeared on the arm of our Edward and then jumped into a waiting car with both Jedwards and their older brother Kevin... Shocker.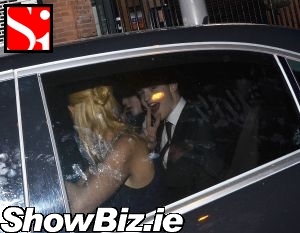 Tara Reid with Jedward twins
Now, we're not saying there was any hanky-panky going on but then again where there's smoke there's fire folks... And maybe just maybe Miss Reid was in the mood for some Irish pie. Some spiky haired hyperactive one half of a twin duo heading to Eurovision type pie... P.S. By pie we mean Edward Grimes in case we lost you there.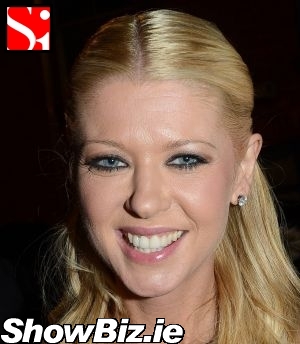 Tara Reid
So there you have it folks, we're hoping Tara Reid and Edward Grimes aren't a couple coz we fear if they were dating she'd be like the Jedward Yoko Ono... Although, Tarward does have a certain ring to it.... Hmmm.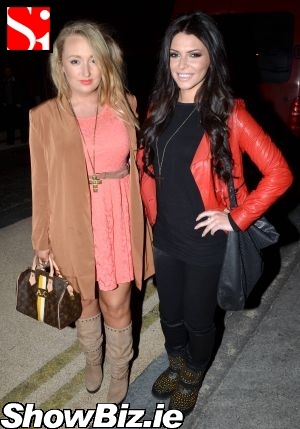 Anastacia Campion, Melina Skvortsova
Other guests at the Market Bar afterparty included: Anastacia Campion, Melina Skvortsova, Orla Hannon, Rachel Sorohan, Emma Zulkoliski, and many more...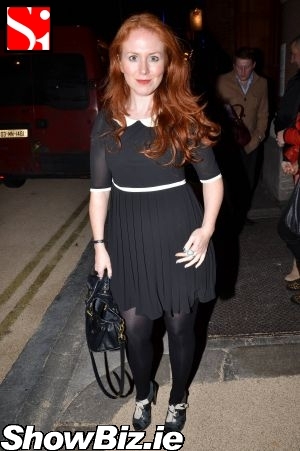 Orla Hannon
Before we go, American Pie: Reunion should be in cinemas now or in the very near future... So check it out.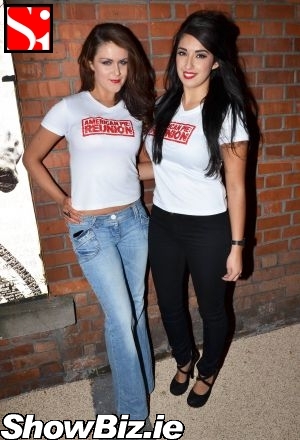 Rachel Sorohan, Emma Zulkoliski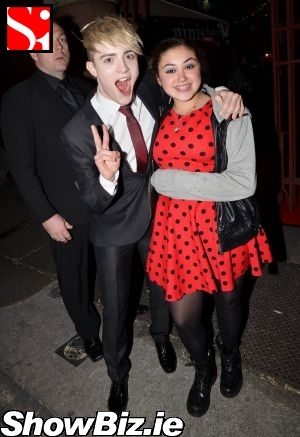 John Grimes of Jedward