DJ Lou's A Bucking Babe...
Model Louise Kavanagh's back home from that London after a spell working in the Playboy Club, apparently that qualifies her as an official fully licensed Bunny Girl. Nice. Anyroad, she's back in Dublin spinning the decks at the Nocturne - Night of Indulgence at Bucks Townhouse...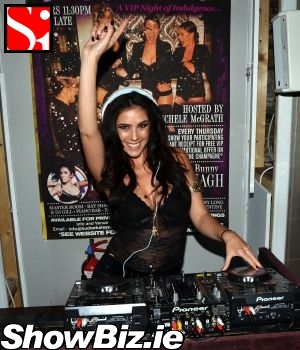 Louise Kavanagh
A few years back during heady days when Assets ruled the roost and all their top models filled the papers during the day and the Krystle Suite during the night, busty Louise Kavanagh was always a big tabloid favourite... With the downturn and wotnot she fecked-off to that London and became a Bunny at The Playboy Club...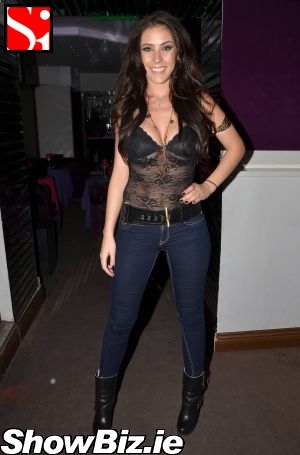 Louise Kavanagh
Now, we're not too sure what it means to be a Bunny Girl in the Playboy Club other than you get to wear big pointy ears and giggle at the onslaught of wealthy male flirtations. A lot. But it seems, our Lou was able to hone her DJing skills across the water, silly pointy ears or no... Bet she has loads of tales of woe about the notorious club scene in London, but will she ever tell? Hmmm...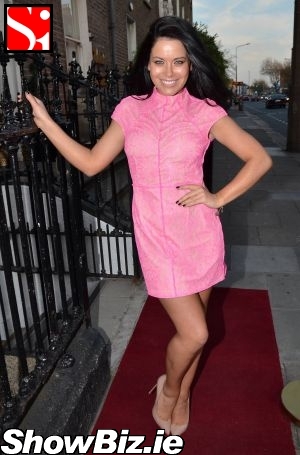 Michele McGrath
Anyways, our Louise has teamed-up Bucks hostess/manageress and fellow model Michele McGrath for Nocturne every Thursday night... Some people say Thursdays are the best nights out in Dublin... We wouldn't know as we're usually tucked up in bed with a mug of Bovril and Vinnie Browne on the box... Mad.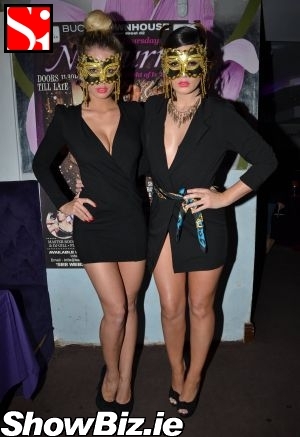 Karena Graham, Lynn Kelly
Michele and Lou launched Nocturne last week with a host of other model types around making the place look pretty. We're talking about the likes of Karena Graham, Lynn Kelly, Joanne Martin, Suzanne Jackson, and more...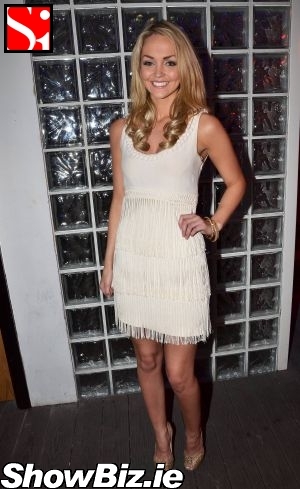 Joanne Martin
So there you have it folks, if you're looking for a night of indulgence with models of a Thursday make your way to Bucks... Now, if only we could find a club that serves big mugs of Bovril, has Vinnie B on the box, and allows patrons to wear comfy slippers we'd be set... That's just how we roll.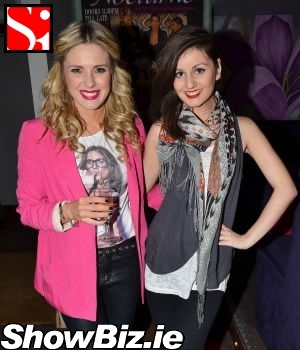 Linzi Cowap, Tara O'Halloran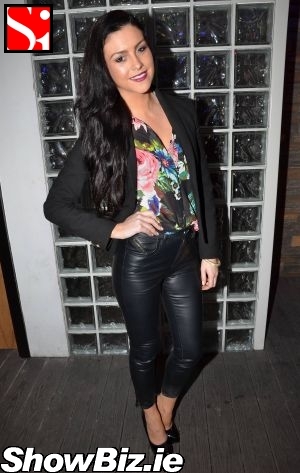 Suzanne Jackson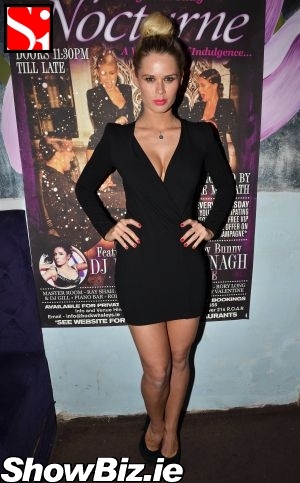 Karena Graham