Your Monday Morn Karena Fix...
Seeing as it's Monday morning we thought we'd get your week off to a bright start with some pictures of our fav model of the moment Karena Graham in her knickers. Yup. The blonde bombshell was doing a bit of the aul modelling for Marlies Dekkers at Brown Thomas last week...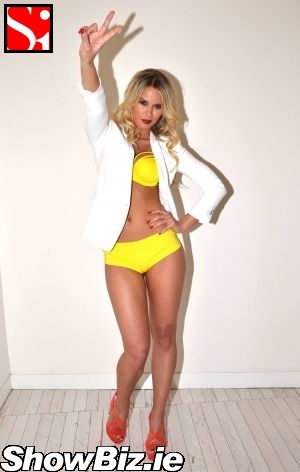 Karena Graham
We have to say, ever since the Salpa wan headed off to the bright lights big city we've been expecting someone to snap up her spot as Ireland's top model... We're still waiting... Saying that, we're only loving Karena Graham's work lately... She's a contender folks.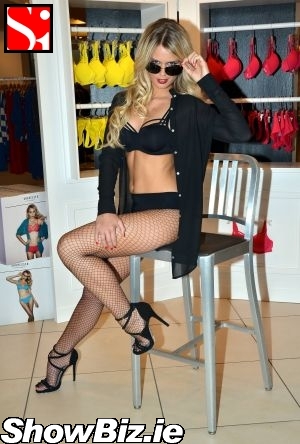 Karena Graham
We caught up with the uber blonde babe showing off some rock 'n roll type lingerie with fellow model Angelica Salomao at Brown Thomas last week. Something to do with a pop-up Marlies Dekkers store in The Lingerie Rooms at Brown Thomas... We're always hanging out there. You know, just for the view.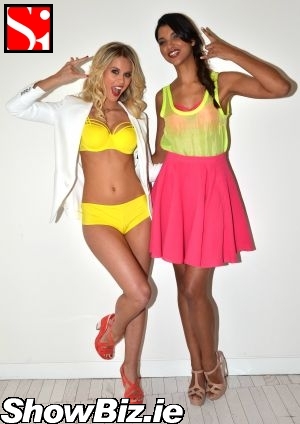 Karena Graham, Angelica Salomao
Now, having worked with basically all of the models in wee Eire, we have noted in the past that most of 'em are seriously limited in what they offer the camera. One pose, one smile, and a giggle... But as you can see from these shots here our Karena knows how to really work-it for the lens. Versatile... And bendy.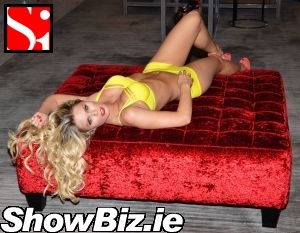 Karena Graham
So there you have it folks, it's only Monday morning and you've already seen Karena Graham in her knickers... Like, how great is this week gonna get? We're thinking our National debt will be wiped out, the household charge will be scrapped, and they'll erect a giant sail in Cork and float Ireland closer to the equator. As Rodney Dangerfield said in Caddy Shack: "Hey everybody, We're all going to get laid!" Let that be your thought for the week ahead.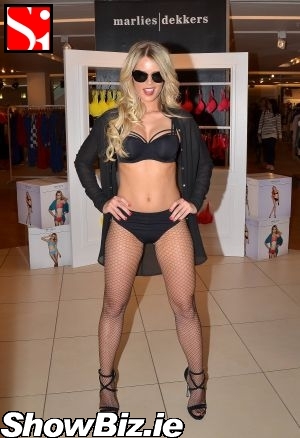 Karena Graham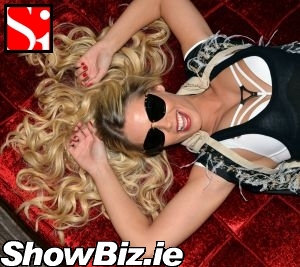 Karena Graham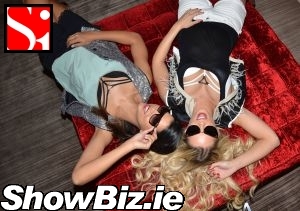 Angelica Salomao, Karena Graham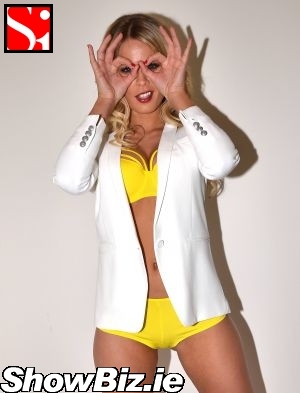 Karena Graham