Irish Models Would Fight Yer Da...
We all know how tough the Irish modelling industry is folks but we weren't really aware just how bleedin' tough a few of the glam girlies are. So we were quite taken aback when we attended Dublin Pub Box at The Wright Venue last week where some lovely ladies knocked seven bales of brown shite outta each other...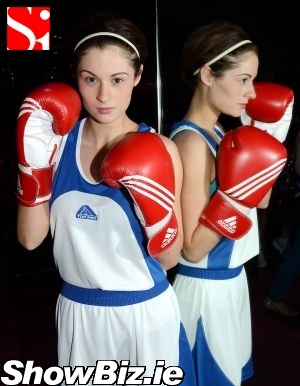 Madeline Mulqueen
There was a spot of foxy boxing in Dublin last week, but these here vixens had sharp teeth and claws. Yup. The likes of models Madeline Mulqueen and Rachael Sorohan gloved-up for some white collar boxing in aid of the ISPCC, and didn't hold back... Baaatens, so there was. Baaatens.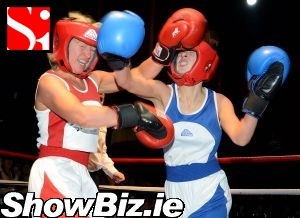 Claire Malone & Madeline Mulqueen
Now what with our Madeline Mulqueen being from Limerick and her being one of the Rubberbandits and wotnot, we always knew she was handy with her hands around the housing estates. But she met her match in singer Claire Malone... No doubt all those years touring with The Commitments toughened her up... She's been to the Northside. And lived.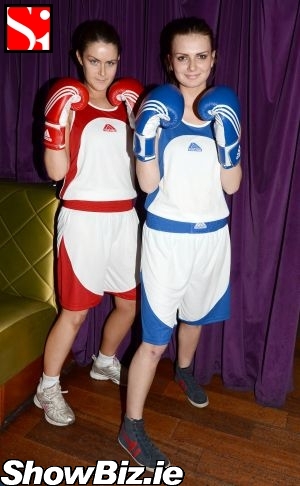 Rachael Sorohan, Ruby Henderson
And our wee black hearts went out to Rachael Sorohan who got a bloody nose at the flying fists of Ruby Henderson. Trooper that our Rach is, she fought on despite the gushing blood... We'd have been ballin' for our Mas if we got a left hook like that...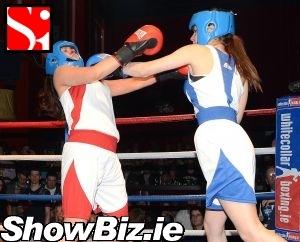 Rachael Sorohan, Ruby Henderson
Right. We're not going to go through who won what, but Ivano Cafolla of AfterDark.ie wants a special mention dropped that he won his bout. All three rounds according to the big fella... ShowBiz.ie wasn't represented in the ring as we were home doing our nails... What? Lovers not fighters and all that jazz.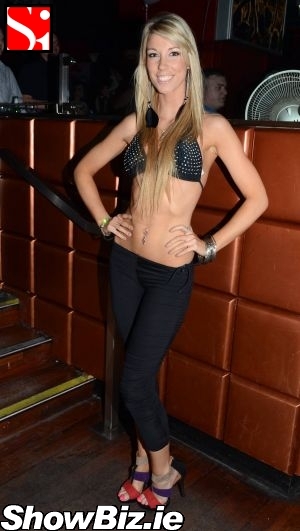 Carol Doyle
So there you have it folks, Dublin Pub Box in aid of the ISPCC was a huge success and we're looking forward to the next batch of baaatens. Well done to all the models, celebrities, club promoters, city barmen and bar managers who participated. Braver lads than us.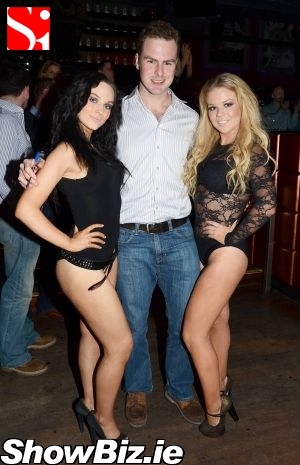 Hannah McGarry, Breffny Morgan, Amy Walsh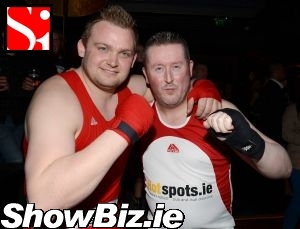 Ivano Cafolla (Afterdark,ie), Garett Brady (Hotspots.ie)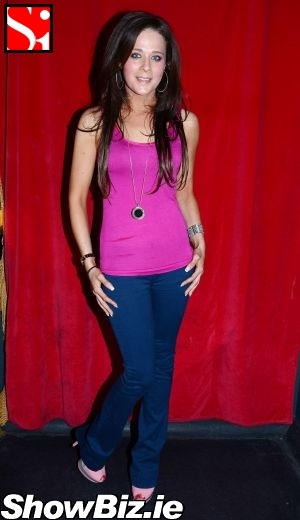 Kimberly Wrafter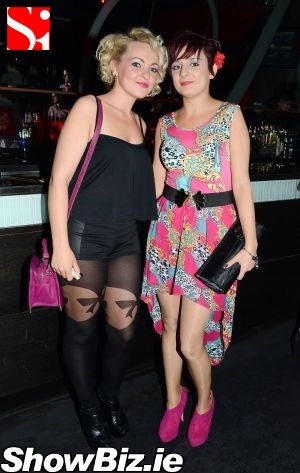 Katie Grange, Kirsty Molloy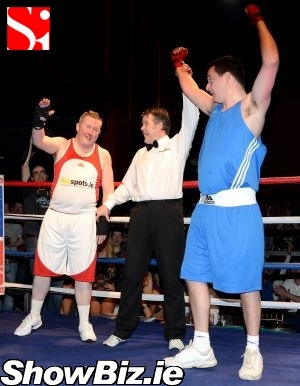 Garett Brady, Noel Anderson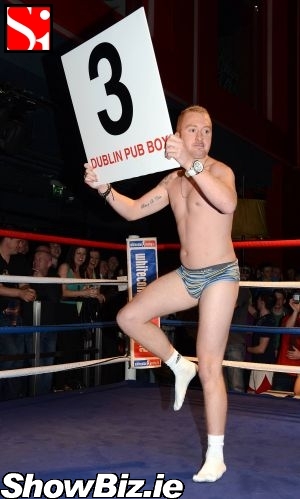 Ring Girl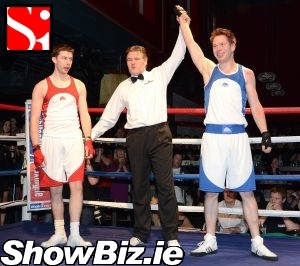 Ciaran Maguire, Eoin Curry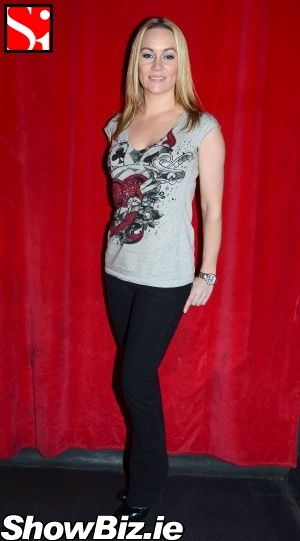 Nicola Tallon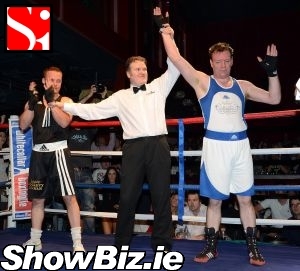 Paul Joyce, Peter O'Brien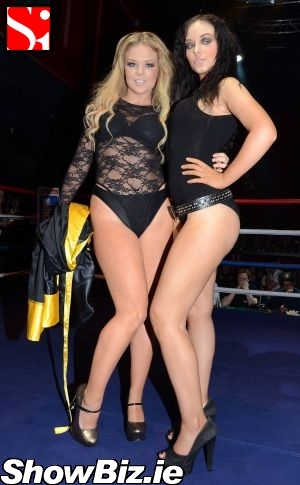 Amy Walsh, Hannah McGarry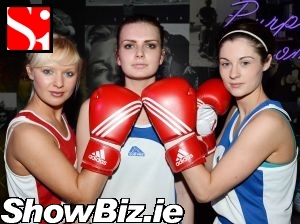 Claire Malone, Ruby Henderson, Madeline Mulqueen