Georgia's Double F Screening...
Ireland's favourite model of the moment was striking several poses at the premiere screening of Double-F 5 last night. And by that we of course mean 'Fast & Furious 5'... What? Sexy Salpa was also displaying a bit of an aul spare tyre on the red carpet too folks...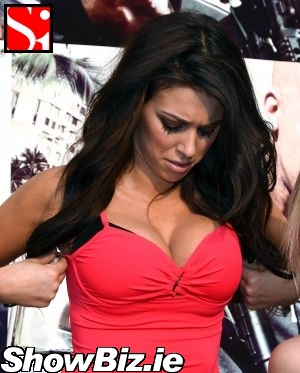 Georgia Salpa
There was deffo a bit of a car theme going on at The Savoy premiere of Fast & Furious 5 last night folks. We had saucy vixens Karena Graham and Georgia Salpa sliding around on lacquered bonnets and lugging chunky tyres up and down the red carpet in hotpants... As you do.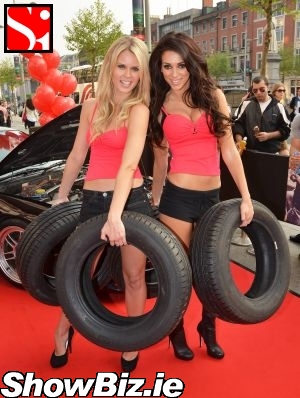 Karena Graham, Georgia Salpa
But it was all in good jest and mainly to get the lads' attentions for this high impact high adrenaline action packed flick. Plus, there was no sign of any of the actual film's stars at the screening so they needed to give us something to snap...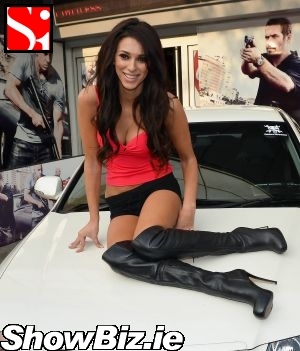 Georgia Salpa
And for the first time EVER our wee Georgia wasn't complaining and stomping her feet at the prospect of appearing on ShowBiz.ie... Probably something to do with the rumours flying around the media regarding interest from a few UK mags in GS following our sneaky Calum Best feature last week... You see? We do some good, some of the time.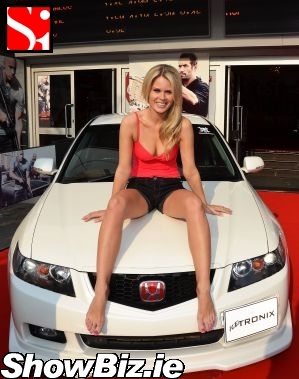 Karena Graham
Other than Georgia and Karena there were a few others at the Fast & Furious premiere last night... They included: Sinead Kennedy, Katie Van Buren, Rachel Sorohan, Sean Munsanje, Poonam Bhutoo, Enisa Becirovic, Chantelle Shweiki, and many more...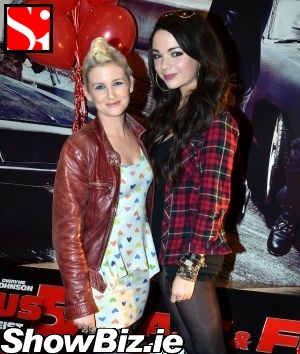 Sinead Kennedy, Katie Van Buren
So there you have it folks, Fast & Furious 5 coming to a cinema near you this week. Sadly without Georgia Salpa... But she normally appears on these hallowed pages every other day, so no biggie...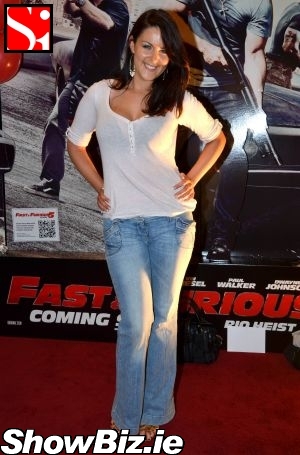 Rachel Sorohan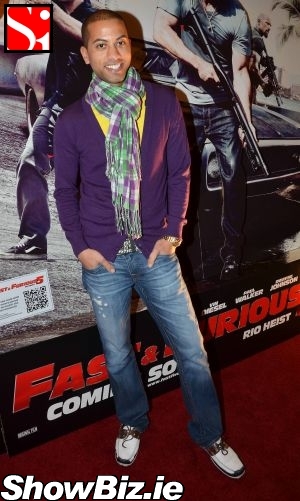 Sean Munsanje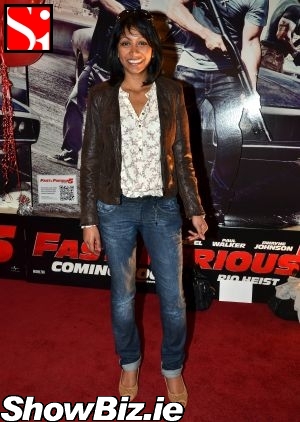 Poonam Bhutoo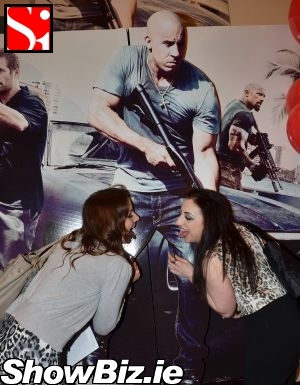 Enisa Becirovic, Chantelle Shweiki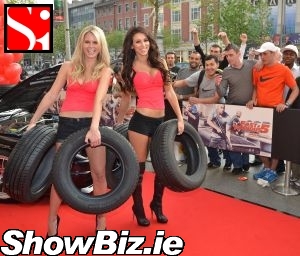 Karena Graham, Georgia Salpa