Brian & Bestie Hit Harrys...
Well now wasn't there only a wee bit of a celebtastic shindig in Dublin last Thursday night folks with the launch of Harrys Bar. Even newly single Brian McFadden found a drinking buddy in Calum Best when he unexpectedly showed-up after only getting back into the country a wet day...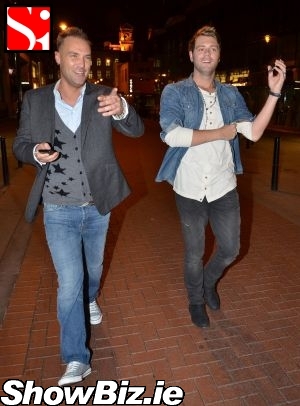 Calum Best, Brian McFadden
There's barely a bowl movement Brian McFadden doesn't instantly report on his Twitter page yet everyone at the launch of Harrys Bar, at the St Stephens Green Shopping Centre, was caught on the hop when he showed his boat-race there last Thursday night... Engagement ring still on.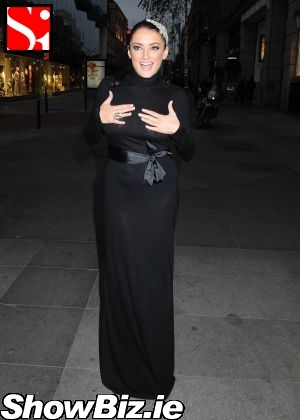 Virginia Macari
But all the camera attention seemed to be getting to our Bri-Bri as himself and Calum Best soon headed off from the packed party with their mobile phones glued to their ears, hopped a cab, and disappeared into the night with big grins on their faces. Where to & what for? We can only merely guess folks...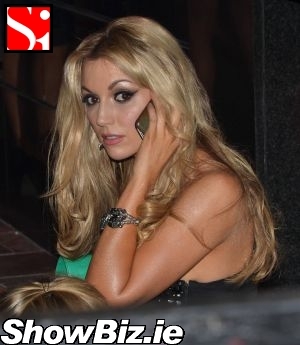 Rosanna Davison
But even with the two main men out of the picture there were still lots of peeps there to keep our snappers snap happy... All the cast and crew from TV3's Celebrity Salon (Georgia, Rosanna, Abi, Aisleyne, Alan) were there as were the Fade Street young wans (Vogue, Dani, Cici, Louise)...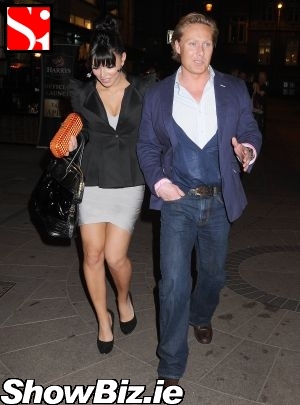 Marcus Sweeney, Melina Skvortsova
And spare a thought for poor Virginia Macari who showed-up with a black dress on that immediately went see-through whenever a camera flash went off... Of course ner a bra to be seen either... Even Marcus Sweeney was getting some media attention with a new gal, Melina Skvortsova, on his arm.. Bless.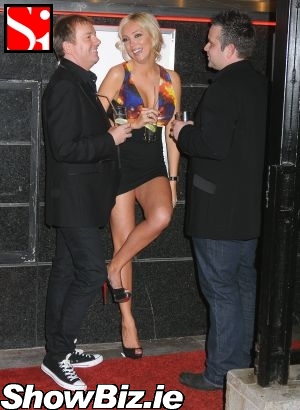 Alan Hughes, Aisleyne Horgan-Wallace
We also spotted one time Angelina Jolie now Kristin Davis lookalikee Caroline Morahan outside the bash although we think she was just passing by... Probably waaay too low brow for our Cari folks... Hollywood and all that.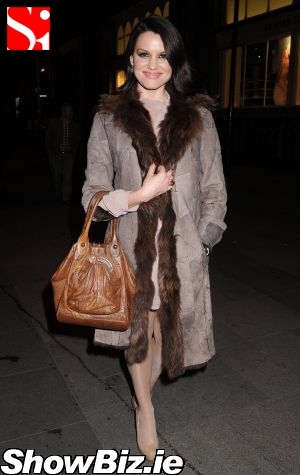 Caroline Morahan
So there you have it folks, Harrys Bar on the Green is now open for business and serving celebs as well as normal punters... Just don't expect to see our gorgeous Georgia Salpa hanging around the smoking area... Prying lenses and all that... Cough. Cough.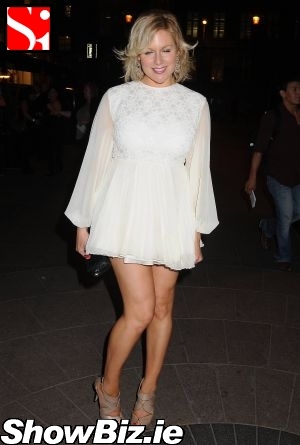 Abi Titmuss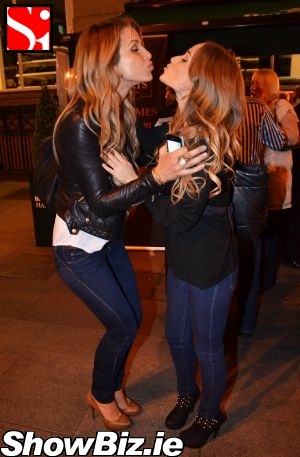 Louise Johnston & Vogue Williams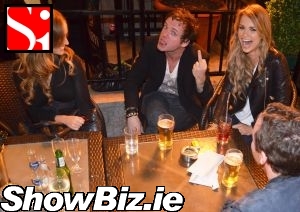 Louise Johnston, John Norton, Vogue Williams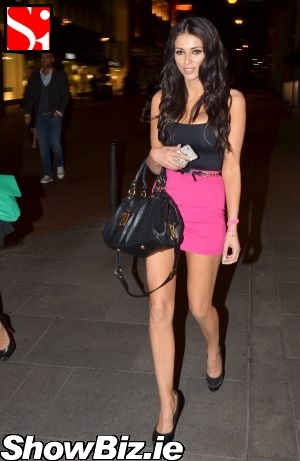 Georgia Salpa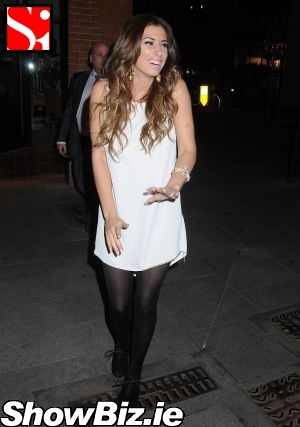 Stacey Solomon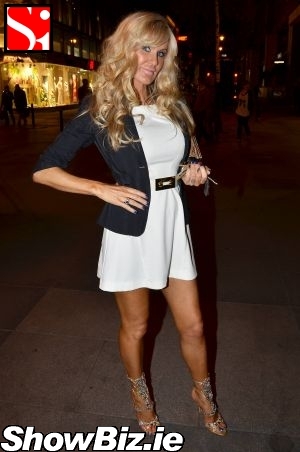 Lisa Murphy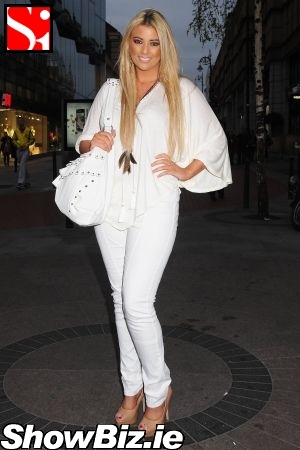 Niamh Walsh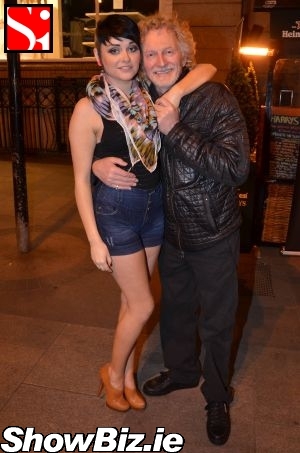 Dani Robinson, David Marshall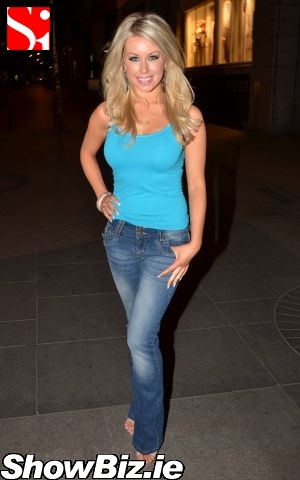 Tiffany Stanley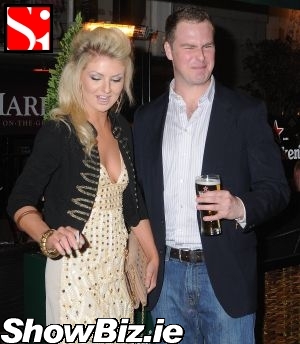 Breffny Morgan, Rachel Wallace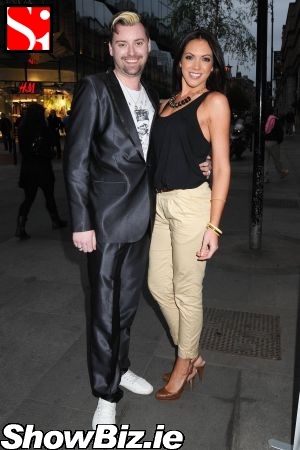 Brendan Scully, Ruth Melody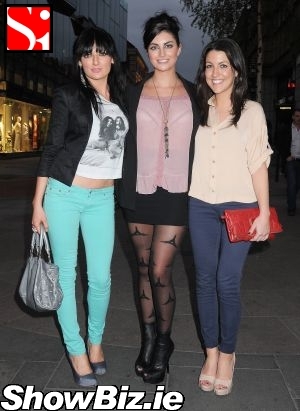 Aine Kavanagh, Ellen Shelly, Catriona McGinley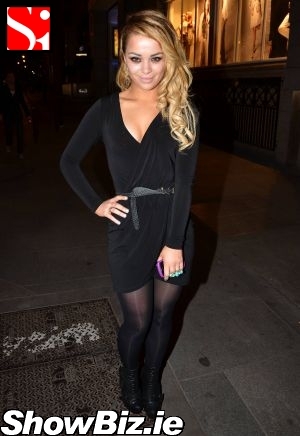 Cici Cavanagh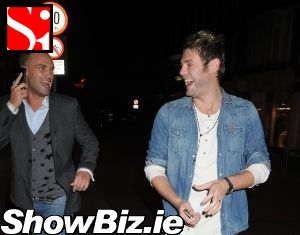 Calum Best, Brian McFadden