Faders Styled By 'Celebs'...
In the weird mashed-up world which is Reality TV, RTE and TV3 sorta came together yesterday as the lovely Fade Street gals got their hairstyles re-styled by the old and new stars of Celebrity Salon... Like, Calum Best cutting and Vogue Williams' hair is the kinda TV we could have happily lived without...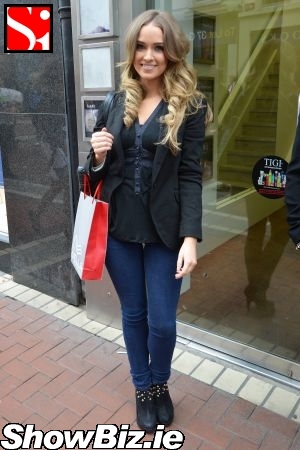 Louise Johnston
Kinda creepy. That's how we'd describe what we witnessed in Reality TV hell yesterday... Why? Just the thought of RTE's Fade Street running into and merging with TV3's Celebrity Salon is kinda all wrong on so many different levels. Almost incestuous folks. Almost.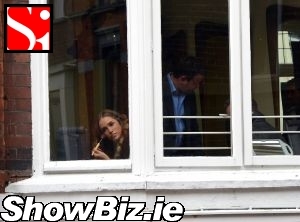 Louise Johnston
We all know Fade Street bombed in the ratings and we hear it isn't coming back for another season... Ever. We didn't actually watch a single second of last season's Celebrity Salon but from what we remember it wasn't received too well nor did it light up the ratings meter... In fact, we're drawing a blank on anything to do with that show's first run-out.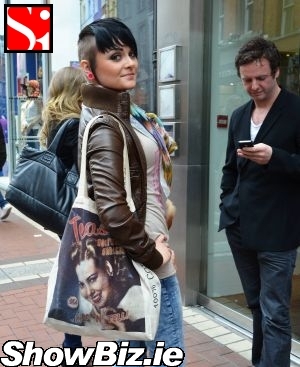 Dani Robinson
Yet for some reason these two strange worlds have been brought together and merged to make great television in the year 2011. Really? Like, we've got those practically professional Reality Show contestants in Calum Best, Abi Titmuss, and Aisleyne Horgan-Wallace heading it all up... Folks, do we really need our wee Faders thrown into that confused cake mix too? Perplexed. Much.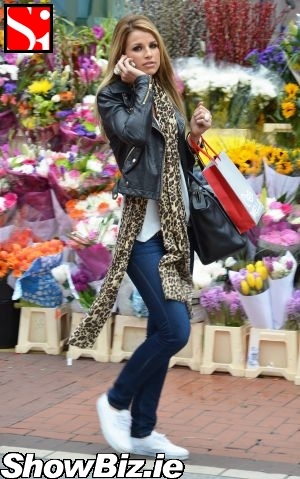 Vogue Williams
In fact, why do we need Aisleyne Horgan-Wallace, Abi Titmuss, and Calum Best in an Irish fly on the wall Big Brother-esque type show? Surely we've seen everything this lot have to offer in all of the other Reality TV Shows they have been on over in the UK... And they're famous because? Hmmmm...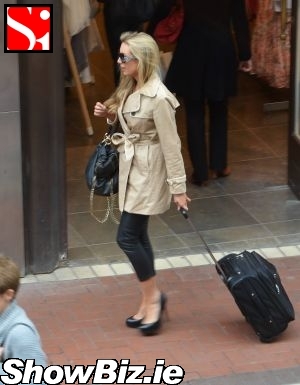 Rosanna Davison
Okay, so there's Rosanna Davison, Alan Hughes, and Georgia Salpa in the mix too... Nice people, but far too professional, media weary, and wise to actually drop the aul persona and do something spontaneous and car-azy. Unless it was scripted and given a few hundred takes... Shuddering at the prospect of this wee production folks. Shuddering.
Cici Cavanagh
Yup. Our hopes for Celebrity Salon are fading faster than Fade Street's ratings... And we're not buying the whole "it's getting loads of hits online" type tripe this time either... If it looks like a turkey, smells like a turkey, walks and squawks like a turkey...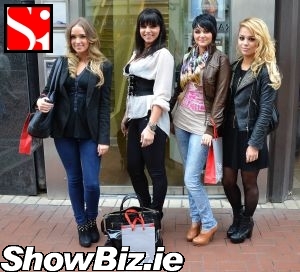 Louise Johnston, Melina Skvortsova, Dani Robinson, Cici Cavanagh
Saying that, it was nice to see our Louise Johnston, Melina Skvortsova, Dani Robinson, Cici Cavanagh, and Vogue Williams back together at the secret salon filming location yesterday... Wait there! Weren't this bunch of babes supposed to be all enemies and stuff? We feel cheated.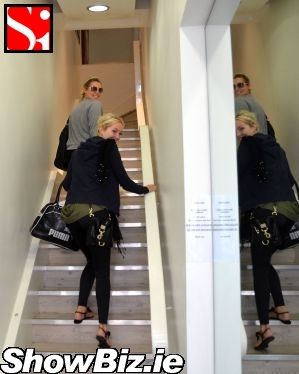 Abi Titmuss, Aisleyne Horgan-Wallace
Hold the press. According to the bits of vital info we picked up at the shoot: Calum Best styled Vogue Williams, Abi Titmuss styled Dani Robinson, and Alan Hughes styled Louise Johnston... Nice fade on the back of Dani's hair there Miss Titmuss... We're impressed. But not as much as that thing we saw online... Ahem. Ahem.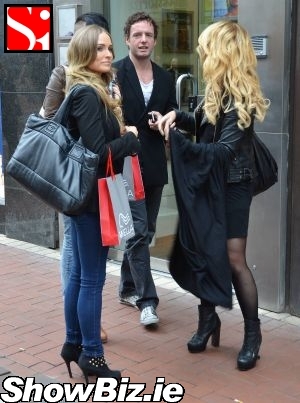 Louise Johnston, John Norton
Right. We're calling this new hybrid conglomerated show 'Celebrity Street', no, 'Fade Salon', no, 'Celebrity Faders'... Ahh forget it... Today's episode of Sesame Street was brought to you by the letter Z and the number 0.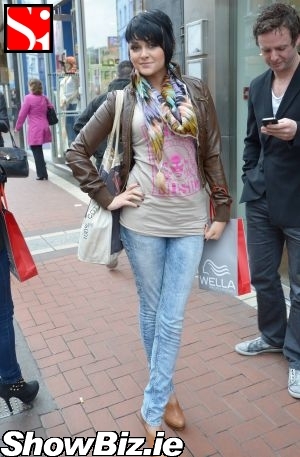 Dani Robinson