A Carpenter Is Our Miss University...
With the help of those Afterdark.ie boys Miss University 2011 was crowned last night in Dandelion Bar. And from the looks of it the NCAD stunner Holly Carpenter has the looks and poise to go all the way to the top of Miss World if she grabs the Miss Ireland tiara along the way...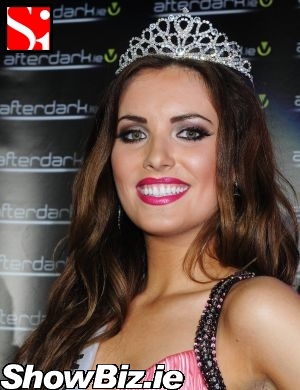 Holly Carpenter
We have to say that in years gone by we haven't been able to spot at future Miss Ireland at the early heats as most of the gals on show are wee diamonds in the rough. Deep deep deep within the rough.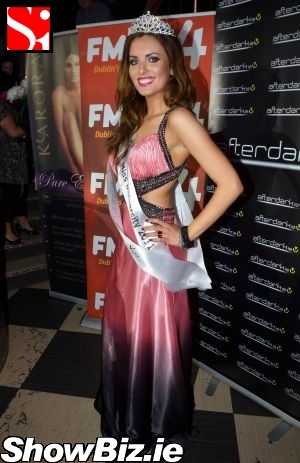 Holly Carpenter
But this year for the first since Rosanna Davison we can already see Miss Ireland and Miss World screaming out of Holly Carpenter after she won Miss University 2011 last night... The girl was born to wear a tiara.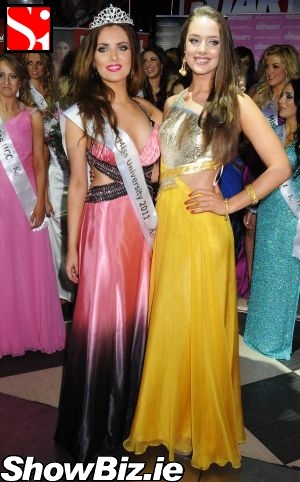 Holly Carpenter, Emma Waldron
But for every winner there are sooo many other losers who over did it on the aul fake bake and under-did it on the aul bikini... And those are the ones we really love folks... The real Miss ShowBiz.ieeees...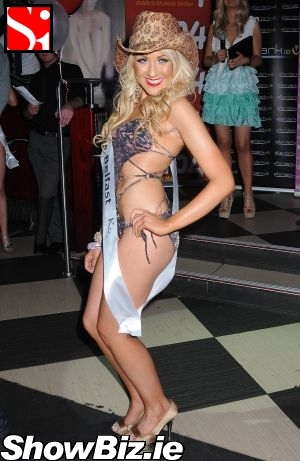 Rosalyn Taggart
Less of the verbal, and it's over to you folks... Holly Carpenter, Miss University 2011. A vintage year... Yay!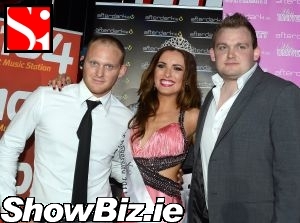 Paolo Caffola, Holly Carpenter, Ivano Caffola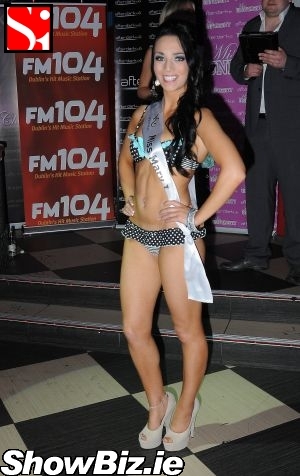 Shahira Barry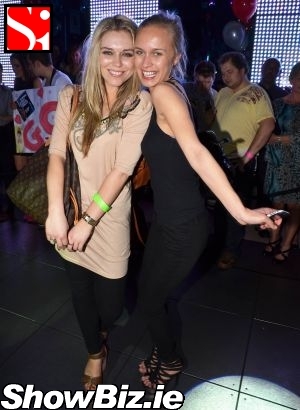 Georgina Pukas, Catriona Gale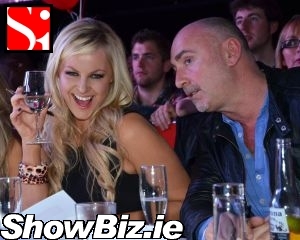 Amanda Brunker, Derek Daniels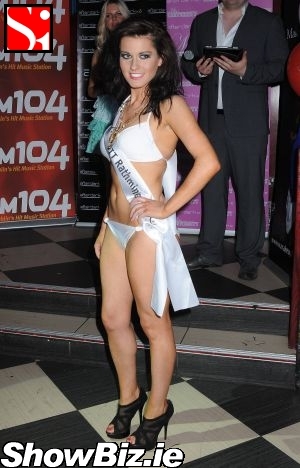 Jessica Pritzel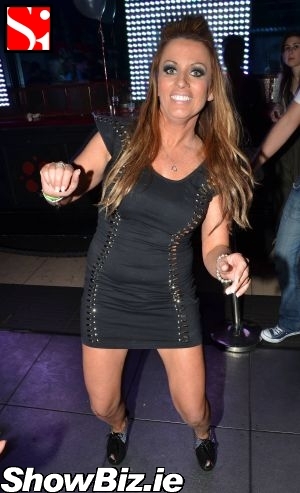 Lara Casey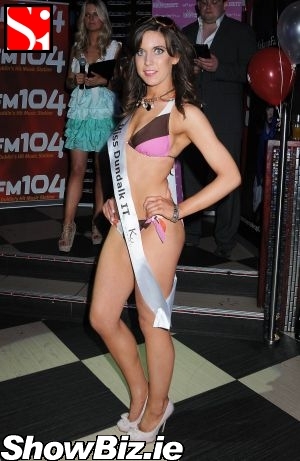 Siona Delappe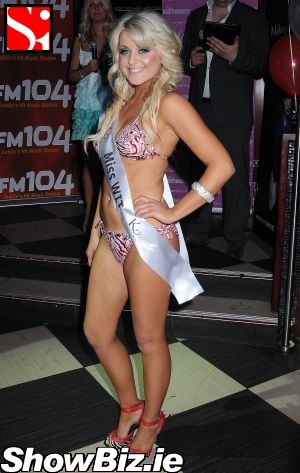 Laura Grace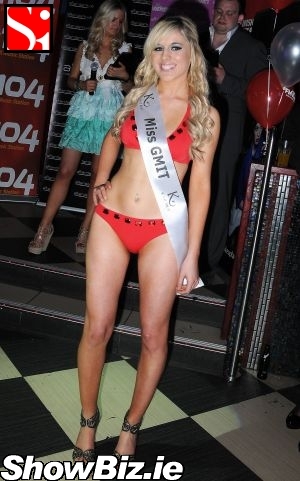 Vanessa Dowd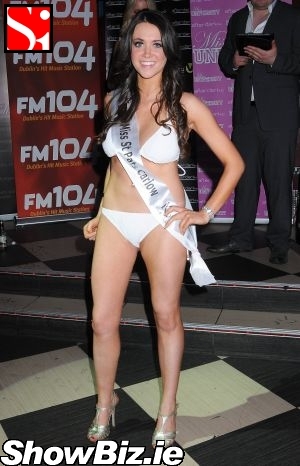 Yvonne Tallon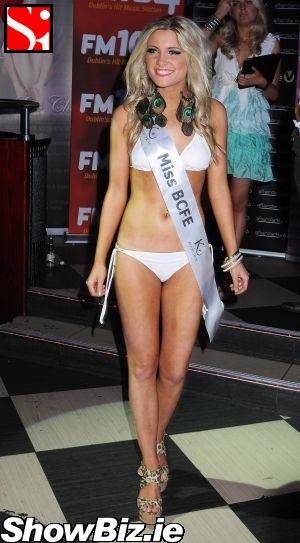 Niamh Cullen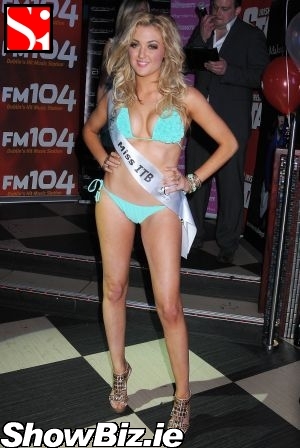 Natalie Byrne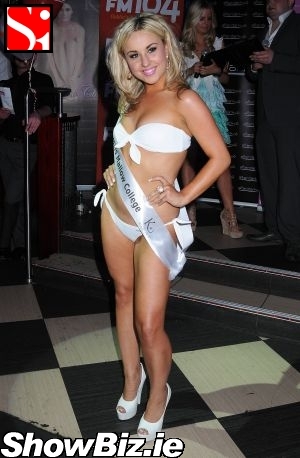 Sophie LaTouche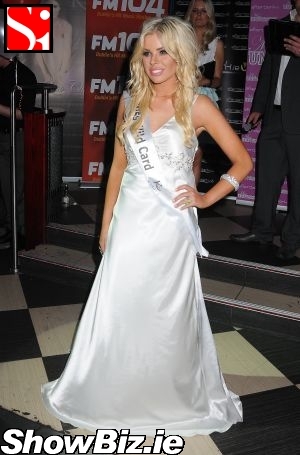 Lucy Byrne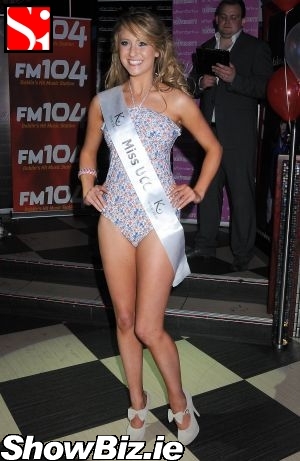 Zoe Murphy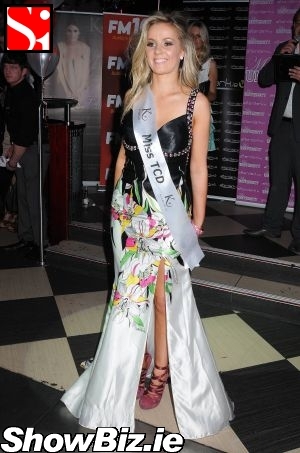 Ailish Smith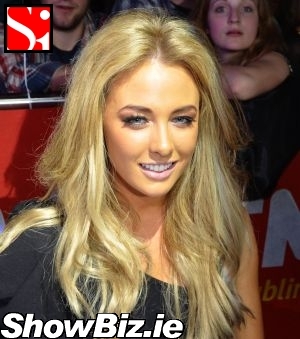 Nicola Hughes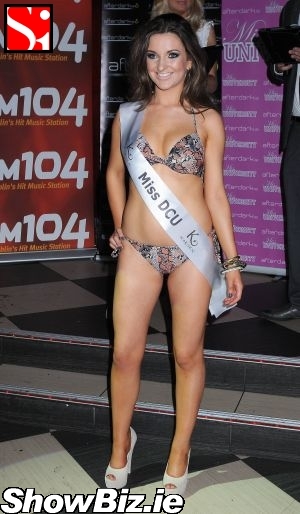 Amy O'Sullivan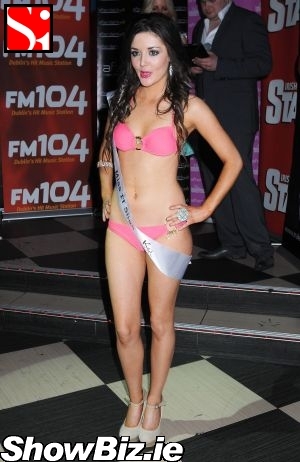 Leah O'Donnell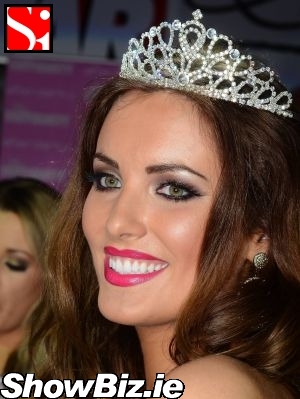 Holly Carpenter