Georgia & Best Dodge The Paps...
We had a hit-squad of paps (two drunks tied to a flagpole with cameras) out yesterday to snap the 'celebs' from TV3's upcoming Celebrity Salon folks, and our undercover stake-out paid off as all the contestants from the Reality Show got well papped so they did. All except Georgia Salpa who was rather reluctant to be shot with Calum Best by her side...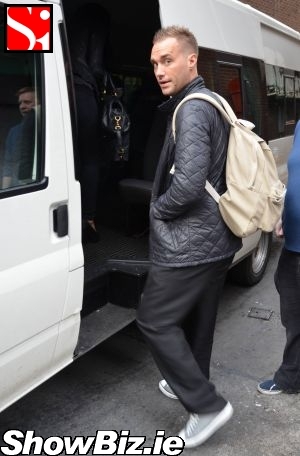 Georgia Salpa, Calum Best
We had snappers on the roof, snappers in the basement, and another two or three over by the stairs. Yup. We were determined to get all the contestants from Celebrity Salon yesterday once we had figured out where they were covertly filming in the City Centre...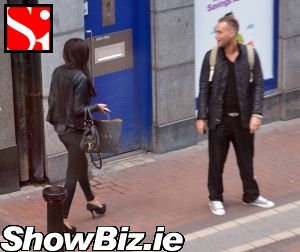 Georgia Salpa, Calum Best
All in all, much of the undercover work wasn't really required as most of the aul slebs were actually quite willing to stop and pose. All except suddenly camera shy Georgia Salpa who we snapped from a height walking with Calum Best once their day of filming was done... As soon as one of our snap hounds got down on the scene, wee Salpa darted into the waiting bus with Bestie and never reappeared... Tut. Tut. What have you got to hide?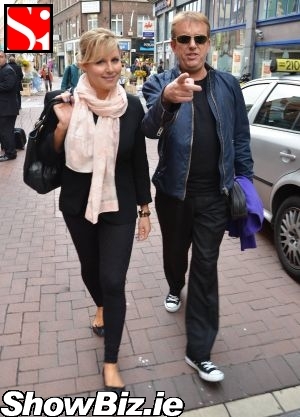 Abi Titmuss, Alan Hughes
Apart from Georgia Bestie (see what we did there?) all the rest of the TV3 reality peeps were pretty relaxed being papped as they strolled to their waiting bus once filming wrapped. We are of course talking about the likes of Abi Titmuss, Aisleyne Horgan-Wallace, Alan Hughes, and Rosanna Davison...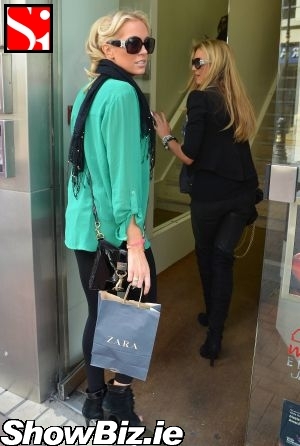 Aisleyne Horgan-Wallace, Rosanna Davison
Earlier in the afternoon we snapped the contestants on a long lens seemingly going through their paces as hair stylists in a secret City Centre loft as the film crew buzzed around them... Seriously. We were like James Bond except with a distinct smell of damp that may or may not be wee. We think it's wee.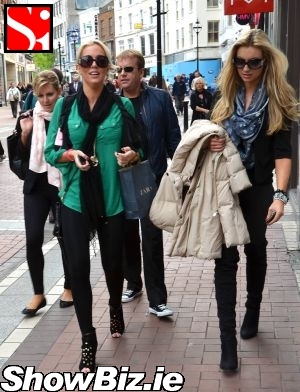 Abi Titmuss, Aisleyne Horgan-Wallace, Alan Hughes, Rosanna Davison
We don't know much else about this brave new TV3 televisual venture other than this lot are living in a house together ala Big Brother and there are rumours abound that naughty Calum Best has taken quite a shine to our lovely Georgia... Back off Bestie, she's like Ireland's answer to Kate Middleton or something... You can't have her. Ever.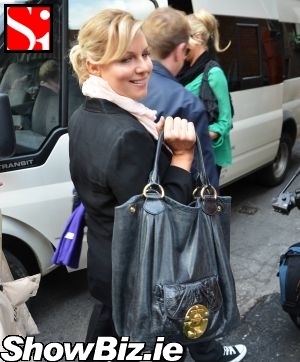 Abi Titmuss
Watch this space as we endeavour to track down and snap the Celebrity Salon cast and crew over the next few days or weeks or however long it goes on... Feck that. We're kinda bored already... They should bring Spiral in to liven it up with Aisleyne. Word.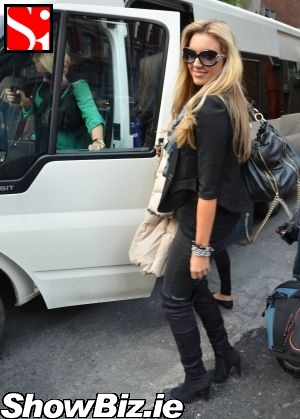 Rosanna Davison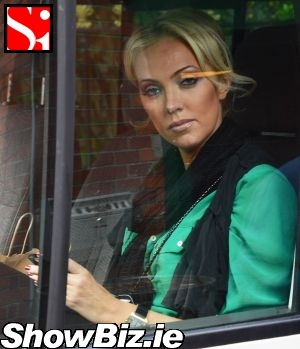 Aisleyne Horgan-Wallace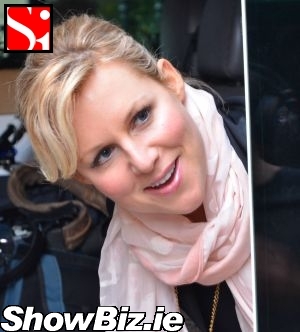 Abi Titmuss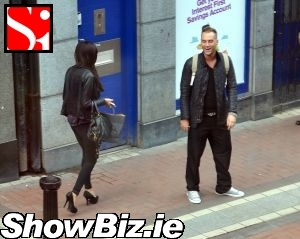 Georgia Salpa, Calum Best