The Glenda Primps Then Jogs...
You gotta love Xpose presenter Glenda Gilson folks for the hottie is the consummate professional. When we spotted her with a brand new head of hair extensions and looking all 'because I'm worth it', she was actually en route to sweaty jog and not some poncy social event...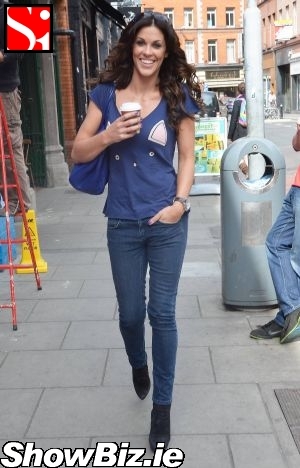 Glenda Gilson
Despite leaving her heady catwalk days behind her for huge success on the small screen, The Glenda is still a true glambot. When we spotted her yesterday leaving Hotlocks hair salon with a spanking new hairdo fit for a red carpet she was in fact saving her new fuller look for something else...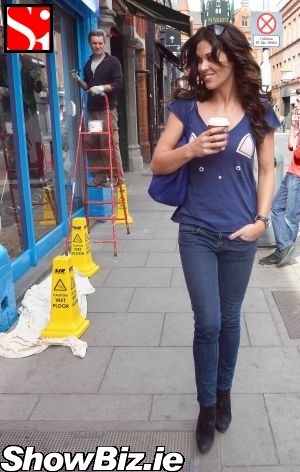 Glenda Gilson
Yup. The Xposer was in fact heading off for a sweaty jog with personal trainer Paul Byrne ahead of the upcoming mini marathon. And you can tell she still has it folks as she was getting admiring glances from some workmen as she strolled through the city centre... Phwoar.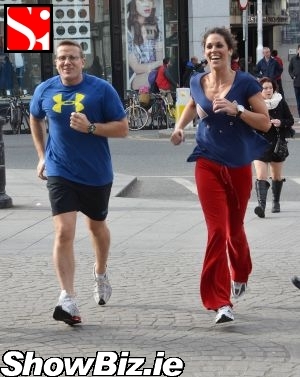 Paul Byrne, Glenda Gilson
And not more than 30 mins after getting her locks in, we spotted Gillo pounding the pavement at St Stephen's Green with her personal trainer from Body Byrne...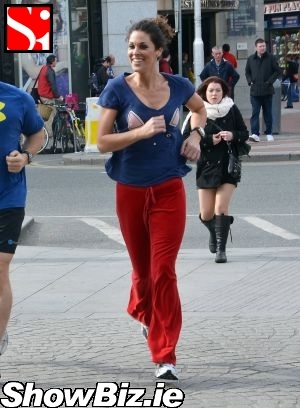 Glenda Gilson
We'd like to show you more pics of The Glenda running but our wee snail-like gammy-legged hunch-backed snapper couldn't keep up with these two fitness freaks. Don't fret dear reader he was dually chastised then beaten... Ah he loves it really.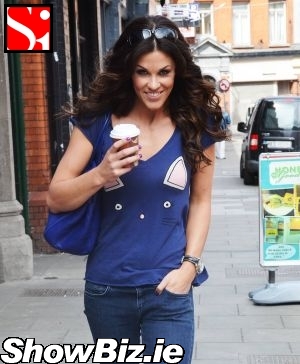 Glenda Gilson