Kearmy Shop In The Sun...
The seasonal unseasonal good weather seems to be bringing celebs out onto our streets en masse folks. Principally we spotted love birds Rob Kearney and Susie Amy out hitting the shops on Grafton Street last Friday afternoon...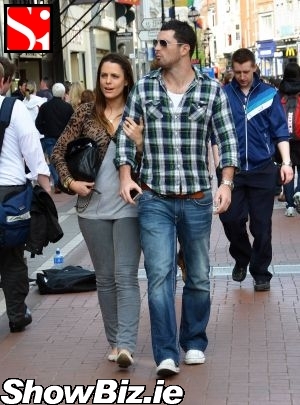 Susie Amy, Rob Kearney
It always works out lovely when a high profile Rugby player and an attractive actress hook-up. Especially when the actress just happens to have 'Amy' in her name somewhere... And that's a scientific fact. Anyone else spotting a pattern here?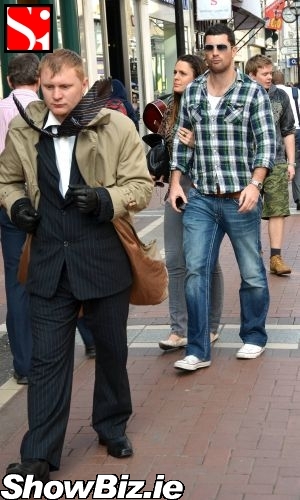 Susie Amy, Rob Kearney
Anyroad, we spotted Rob Kearney with his better half Susie Amy hitting M&S, Boots, and chilling with a frothy coffee at Bewleys on Grafton Street last Friday afternoon looking very lovey-dovey indeed... Another big Rugby wedding on the cards folks? Hmmmm...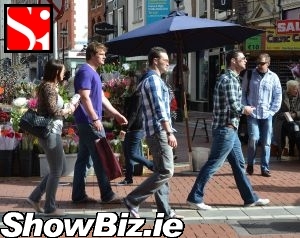 Susie Amy, Rob Kearney
Also out and about last Friday afternoon were equally as attractive pairings Vincent Browne and Paul McGrath on The Green, and The Brady Bunch's Mike Lookinland and Susan Olsen at Today FM studios...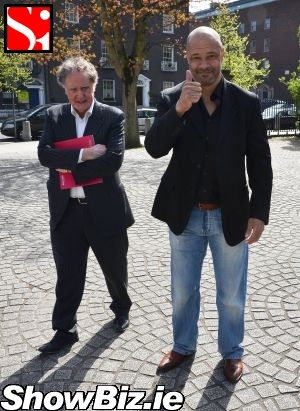 Vincent Browne, Paul McGrath
Don't ya just love when the sun makes a stopping visit Ireland folks? Even the gloom looks good.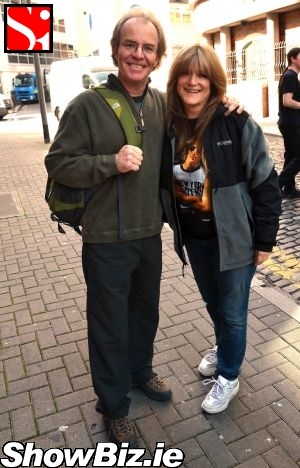 Mike Lookinland, Susan Olsen (The Brady Bunch)