Jessie J & The Trinity Brawl...
In between playing The Late Late Show and The Academy, new singing sensation Jessie J went to the ball. The Trinity Ball... Turns out our wee Jess wasn't too impressed with all the drunken studenty carry-on with all the synchronised passing-out and the tsunami waves of vomit flowing down Dame Street. Feckin' students...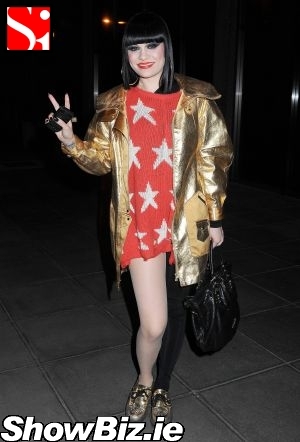 Jessie J
Ahhh you gotta love our Irish traditions folks... Bent politicians, an unhealthy obsession with property, and the annual black tie piss-up for all the well-heeled students at Trinners loike. Those Trinity lot may be full of brains and the leaders of tomorrow but they most certainly can't hold their liquor. Hic.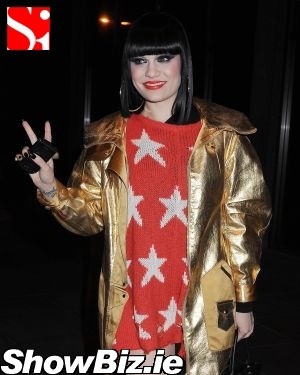 Jessie J
Anyways, we caught up with Jessie J all smiles as she left The Late Late Show en route to play The Trinity Ball last Friday night. Sadly, this was probably her last smile of the night after she was exposed to the lagered-up Trinity audience at the Ball. She ranted on that Twitter thing: "One of the hardest gigs to date. To see so many people so drunk they couldn't even stand. Girls unconscious and (students were) literally trampling on each other. It wasn't easy."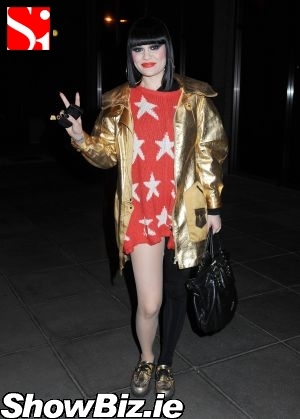 Jessie J
Aww poor Jessie J, we really should warn foreigners before we expose them to actual Irish culture where all those stereotypes really do ring true. Maybe next year they should call it The Trinity Brawl?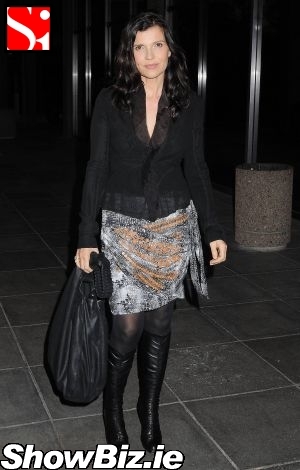 Ali Hewson
Apart from all the puking and choreographed doorway weeing at Trinity, back at The Late Late Show we spotted Bono's missus Ali Hewson looking stunning in her trademark black and still defying time... Wonder will any of the Hewson clan ever attend Trinners? Now that would make it cool, mister.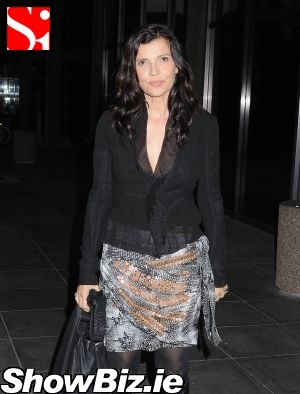 Ali Hewson