Some Irish Model Street Style...
It's the answer to the question everyone on planet Earth is seeking... Outside of bikinis and giant inflatable banana costumes, WHAT DO Irish models actually look like on their downtime? Well folks, we spotted Georgia Salpa, Vogue Williams, Faith Barnett, and Michelle Doherty wearing their everyday civvies last Friday - looking rather similar to your average Joe Schmo...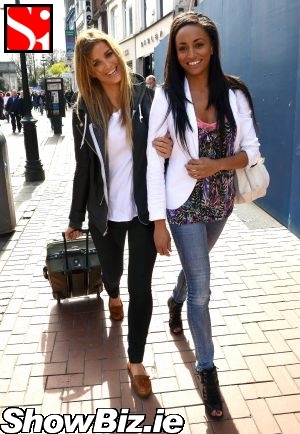 Vogue Williams & Faith Barnett
You know, we snap photocall after photocall, yet we never really get a sense of how our fav Irish models like to chill in their normalistic comfy clothes when the cameras are dropped and the painted-on smiles are chucked. Well, if ya wanna know how they rock civilian chic - read on.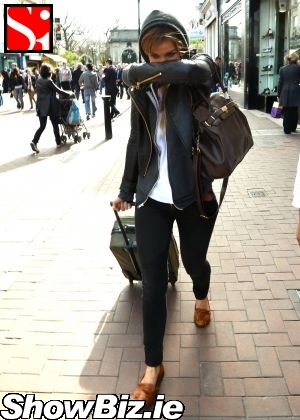 Vogue Williams
Last Friday we randomly spotted a few of Ireland's top model gals out and about in the city without the expectation of a pap lens being stuck in their pretty wee faces. So if you want to know how the likes of Vogue and Georgia actually look without a stylist on call, then you've come to the right place. And by that we mean this website page.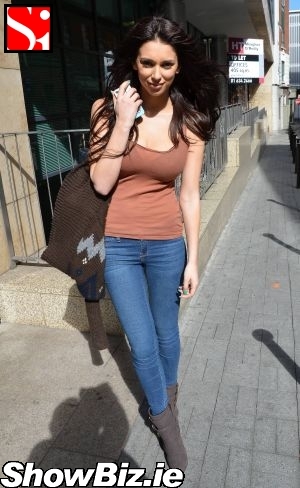 Georgia Salpa
All in their most candid Street-Style best we snapped Georgia Salpa, Vogue Williams, Faith Barnett, and Michelle Doherty going about their daily business in their fav denims last Friday afternoon. 'Twas sunny so 'twas.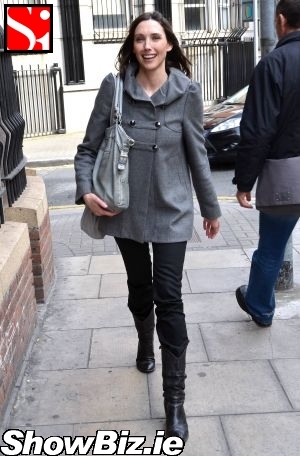 Michelle Doherty
Despite regular protests to our hunched and physically thwarted snappers of will yis ever feck off it's me bleedin' day offski, we still snapped these gals on locations such as Grafton Street and close to the TodayFM studios (we don't know the name of that street). That's just how we roll folks.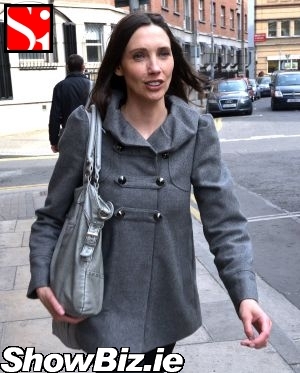 Michelle Doherty
As you can see, even when they're not expecting to get snapped our fav models still look like top totty birds and totally on trend. Plus, it was great to see Georgia out of a bikini... for once.
Georgia Salpa