Rosanna IS The Lady in Red Yellow...
You know what folks? It's like there is a mysterious open electronic network somehow transmitting the words and ideas on these pages out into the worldwide consciousness somehow. For only a few days after we suggested Rosanna Davison wear a yellow dress to the official book launch of 'The Girl in a Yellow Dress' - she only goes and wears a fricken yellow dress to the launch! Coincidence or something far more wwweb-like? You decide...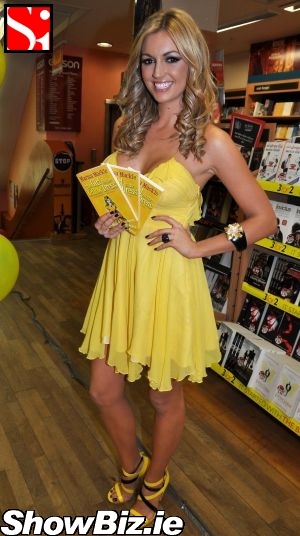 Rosanna Davison
It's only gas. We write random stuff on ShowBiz.ie and other people out there in world actually read it. No, seriously. These very words we are writing right now will be read by literally people. Car-azy or wha? Proof of this unlikely and marginally insane thesis is in the pudding we made a few days back by suggesting Rosie Diddley Dee could become a PR genius by wearing a yellow dress to Marisa Mackle's book launch. Annnnd, as if by magic, hey presto...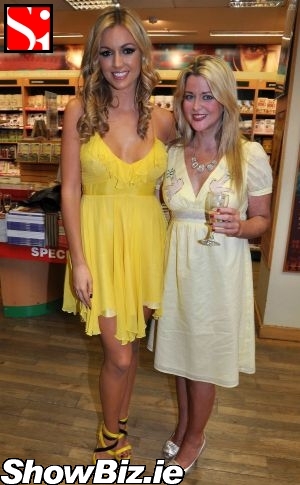 Rosanna Davison, Marisa Mackle
Our Rosanna only went and wore a fricken yellow dress to the party! Damn, think we missed a trick there folks. We shudda suggested the hot model wear nothing but a big inflatable banana on her head, lemons as earrings, and matching yellow wellington boots. Now that would knock Georgia Salpa down a peg or two... What were we thinking?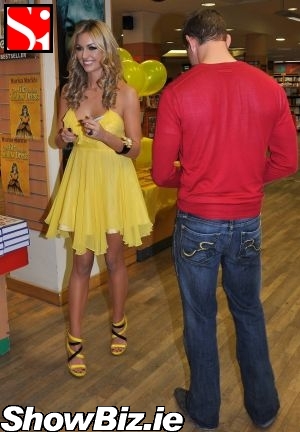 Rosanna Davison, Wesley Quirke
Rosanna attended 'The Girl in The Yellow Dress' launch with The Boyfriend in The Red Jumper, Wesley Quirke. Predictably the masculine half of Wesanna was rather reluctant to be snapped at the press launch with or without his better-half, which is kinda understandable given the recent JohnnyGate scandal.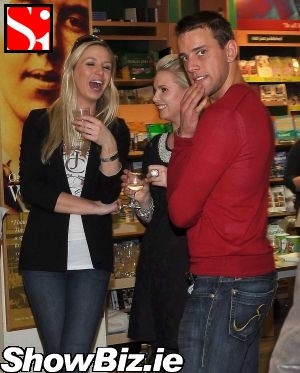 Avril Kelly, Wesley Quirke
Okaaay. May we suggest that if the Dr Quirkeys heir actually wants to avoid the press, the best place for him NOT to be is... wait for it... at an actual press launch. Bingo! Just a wee suggestion, but hey, what do we know...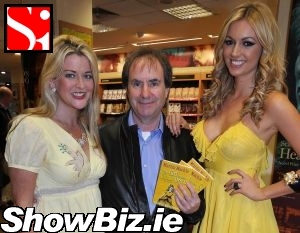 Marisa Mackle, Chris De Burgh, Rosanna Davison
If Wesser needs a few pointers on how to razzle-dazzle the press no matter what is in the daily rags, he need look no further than Rosanna's Da and all round singing ledge Chris De Burgh. With a twinkle in his eye and two yellow garbed dolly-birds on each arm (Marisa & Rosie), the bould Chris was a total ShowBiz pro at the launch when the cameras inevitably turned in his direction.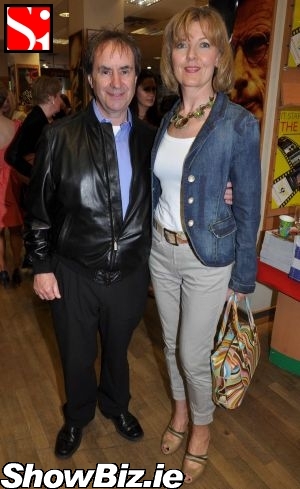 Chris De Burgh, Diane Davison
Looking like a grown-up version of Fonzie in his leather jacket, Chris was named as the richest dude in the Universe or something last week. In fact, he was listed on the Irish Times Rich List but we reckon The Spanish Train-er would be far too 'down with the kids' to bother with such trite nonsense like that. He's far too rock 'n' roll baby!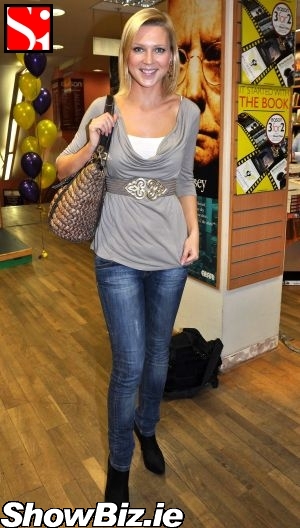 Sarah McGovern
Other guests at the launch of the Yellow Dress book, written by Marisa Mackle and illustrated by Rosanna Davison, were: Diane Davison, Sarah McGovern, Corina Grant with Cara Lee Doyle, Sarah Leckie, Emily O'Donnell, Roisin Tierney Crowe, and Avril Kelly... To name but a few.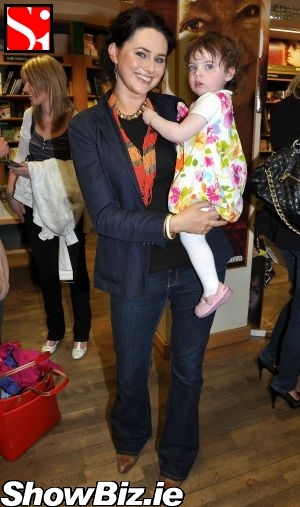 Corina Grant, Cara Lee Doyle
We hear the first round of 'The Girl in The Yellow Dress' has already sold-out in most book stores, no doubt down to the big marketing push by Marisa and Rosanna, up and down the country... But do not fear dear reader, we also heard a second batch has already been ordered and should be in a local book store near you soon enough.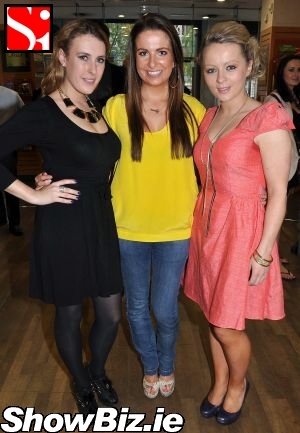 Sarah Leckie, Emily O'Donnell, Roisin Tierney Crowe
Strangely, there is no shortage of actual yellow dresses in Ireland... Well, none we're aware of.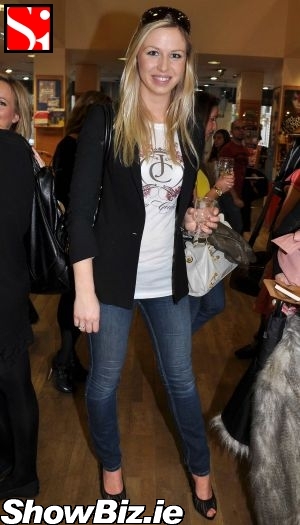 Avril Kelly
Congrats Marisa & Rosie on the book, keep up the good work lads! This could be the next Harry Potter... But in a yellow dress... Harrietta Potter.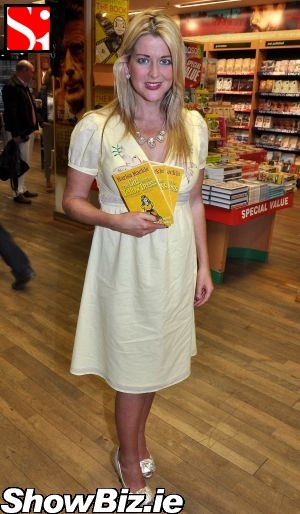 Marisa Mackle