Gervais & Others About Town...
Newly slimmed-down Office worker, Ricky Gervais, was in town at the weekend to put his comedy genius on display for his many Irish fans at The O2. And he wasn't the only star we spotted in the vicinity of The Merrion Hotel last Friday night...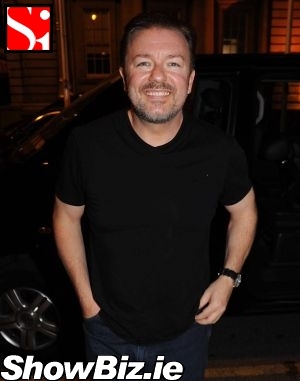 Ricky Gervais
Now that he's a fully fledged Hollywood star, comedian Ricky Gervais has apparently succumb to the LA lifestyle and trimmed down his rotund frame a tad folks. We caught up with Rick at The Merrion Hotel last weekend where it looked like he was doing lunges as he got out of the cab! Show off.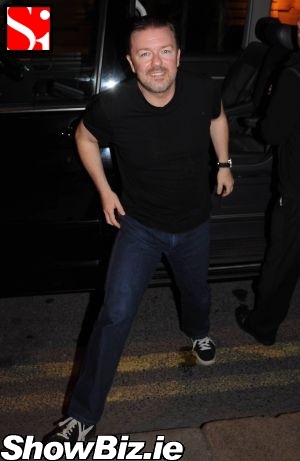 Ricky Gervais
On our travels, we also spotted Corrie actress Beverley Callard at The Merrion with her partner Jon McEwan in tow. Bev was in town ahead of her appearance on The Late Late Show out at RTE Studios...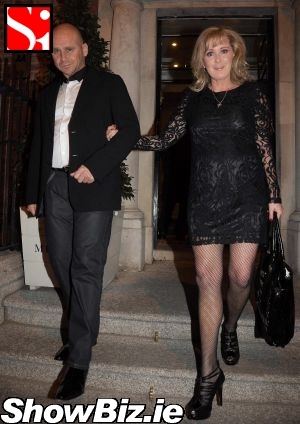 Beverley Callard & partner Jon McEwan
Other than Ricky & Beverly we also spotted a couple of well known Irish faces around The Merrion and Baggot Street area of town. First off there was glamorous socialite Lisa Fitzpatrick looking very well dressed indeed whilst hitting the up-market city centre hotel...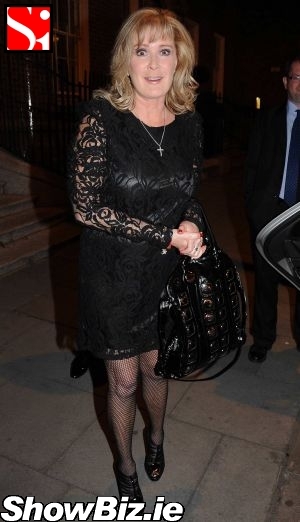 Beverley Callard
And around the corner our snapper bumped into Shay Given's wife Jane out on the town with recently tragically bereaved of her husband, Annette Rocca... We believe the two hot ladies were at the races earlier in the day...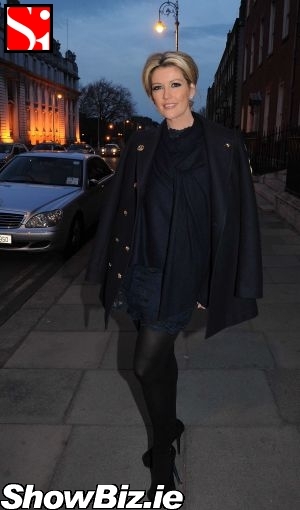 Lisa Fitzpatrick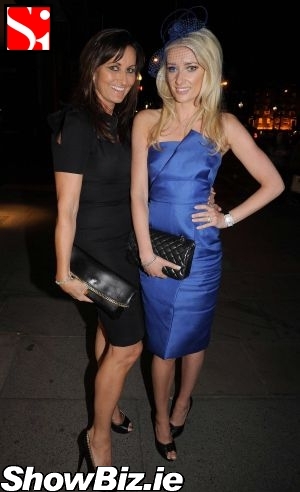 Annette Rocca with Jane Given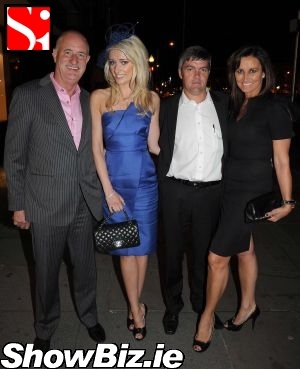 Declan O'Brien, Jane Given, Robert Butler, Annette Rocca