Its Rosanna Illustrated...
Former Miss World and all-round headline maker Rosanna Davison has ditched her beloved eye-liner pencil and picked-up a HB graded pencil. For Rosie Dee has a bit of an artist trapped inside her clamouring to get out, so she's only gone and illustrated Marisa Mackle's new book 'The Girl in the Yellow Dress'...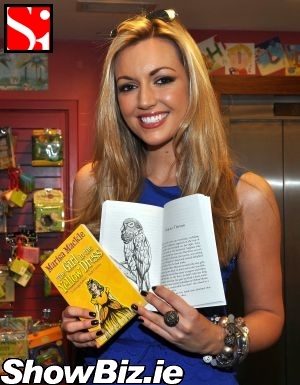 Rosanna Davison
When we caught-up with newly 26 year old Rosanna Davison at Dubray books on Grafton Street yesterday she looked as if she was strolling to yet another modelling assignment in her mirror-lens Aviator sunglasses...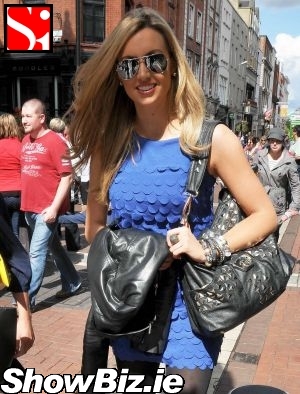 Rosanna Davison
But in fact the Marrakesh maiden was off to meet with her public for a wee book signing after drawing all the pictures (or illustrations for the more booky of you out there) for Irish author Marisa Mackle's new offering: 'The Girl in the Yellow Dress'.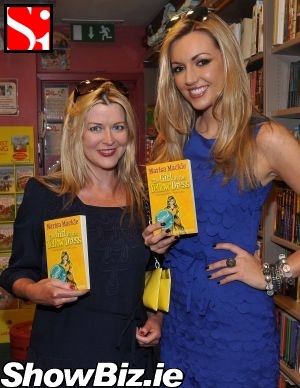 Marisa Mackle, Rosanna Davison
And you know what folks? Having been in this business a whole decade, we're kinda disappointed our round-peg-in-a-round-hole PR types didn't see an obvious media coup yesterday. Surely if they had of dressed our Rosie in a big yellow dress they would have made the jobs of our ever so talented journos much easier? Duh.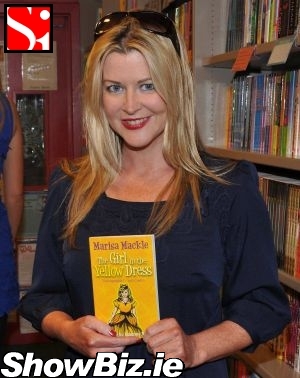 Marisa Mackle
Sure all yer wan has to do normally to grab a headline or two is throw on a red dress and the newspapers sing from the rooftops the following day: "Rosanna IS the Lady in Red". Genius.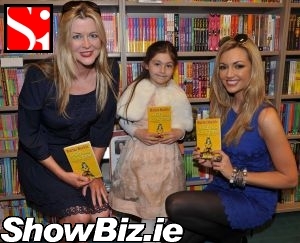 Marisa Mackle, Layla Kenny (7, Dublin), Rosanna Davison
Annyhoo, Rosie and Marisa gave-up their Sunday lunches yesterday to meet and greet young fans of Miss Mackle's authorings and introduce them to Miss Davison's newly found delicate touch with a pencil and a rubber... Erm sorry, eraser.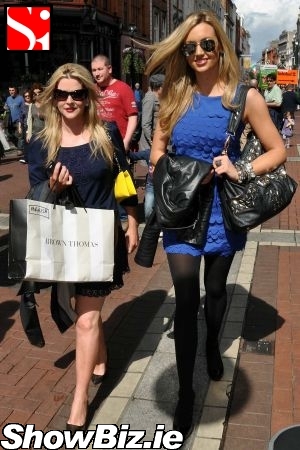 Marisa Mackle, Rosanna Davison
Rosanna & Marisa (or 'Rosisa' as they are now known collectively) are currently turning-up in bookshops all over the place promoting their conjoined effort. So look out for them and this wee book in all good book stores.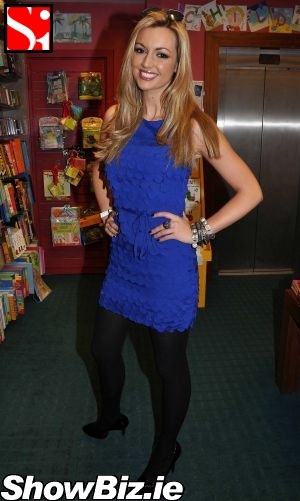 Rosanna Davison
We still think she should have worn a yellow dress... Just a suggestion. No biggie! Everyone chillax. Just sayin' that's all.