The Glenda Does A Gary Lineker...
We've always said that Xpose lot were a feckin' dodgy shower - now we have proof folks! Yup. Our eyes-on-the-street spotted Glenda 'The Artful Dodger' Gilson doing a legger from the TVNow 2010 Awards launch at Krystle yesterday with a big box of Walkers Cheese & Onion Crisps under arm. No kidding. Gary Lineker would have been proud...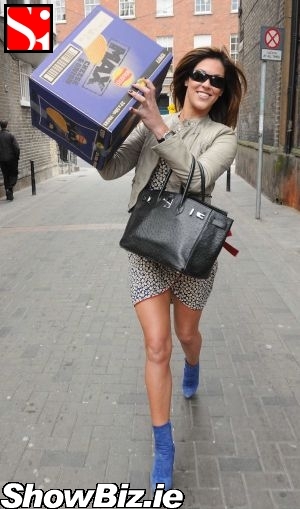 Glenda Gilson
We know there's a recession on folks but you really know things are getting bad when you see our most respected celebrities resorting to nabbing the sponsor's produce from photocalls - like what next? Pippa holds-up a Brinks van? Rosanna kidnaps a racehorse? Aisling O'Loughlin gets a feminine hairstyle?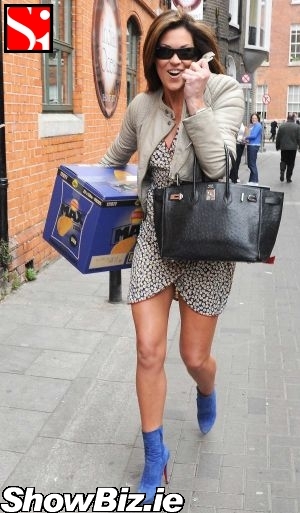 Glenda Gilson
Wearing dark sunglasses and blue suede heels (for stealth no doubt) our total bastion of celebrity decency, Glenda Gilson (aka The Glenda), used her Xpose credentials to get herself into Krystle for the Walkers TVNow 2010 Launch party and was soon seen exiting the club by our mole (no seriously, he looks like a mole) with a box of Cheese & Onion under her gilded arm... Loike she shudda at least grabbed the Salt & Vinegar. Duh.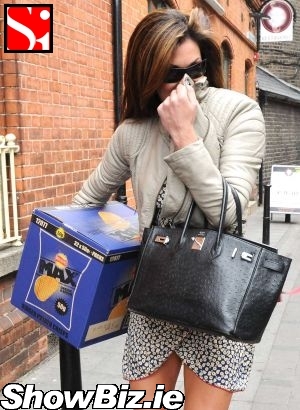 Glenda Gilson
So folks, warn your kids. Tell them NOT to buy any crisps on street corners from tall leggy females with perfectly arched eyebrows. They may be encouraging Glenda's unrelenting lust for making-off with salted potato based snacks! Next thing you know - our streets won't be safe from marauding gangs of TV3 Presenters looting everything in sight.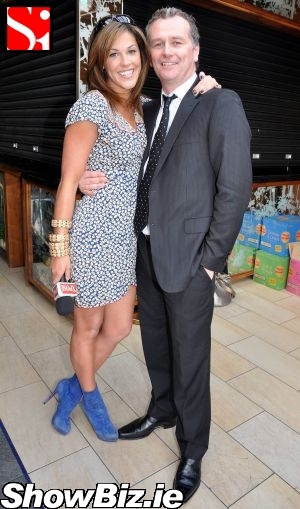 Glenda Gilson, Daithi O'Se
Whilst not 'doing a Gary Lineker' with the crisps, The Glenda was in professional mode interviewing those peeps up for prizes and presenting jobs at the TVNow Awards inside Krystle...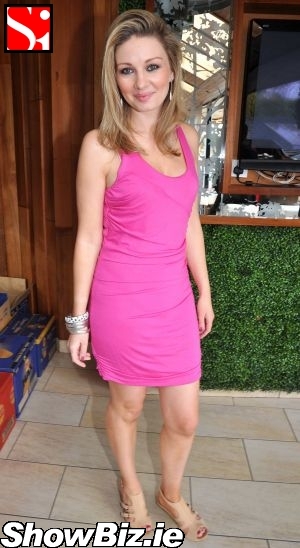 Anna Daly
Those we spotted at the Michael O'Doherty get-together included: Anna Daly, Daithi O'Se, Nick Munier, Sinead Desmond, and Anne Doyle...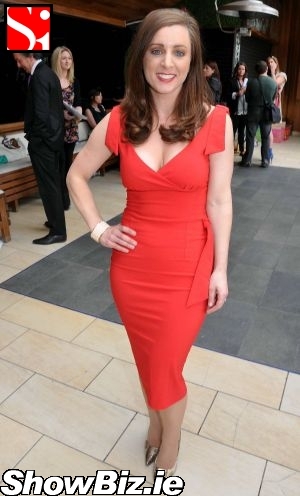 Sinead Desmond
The fifth Walkers TVNow Awards ceremony will take place as usual at The Mansion House on the 22nd of May - honouring the best presenters and shows on Irish television...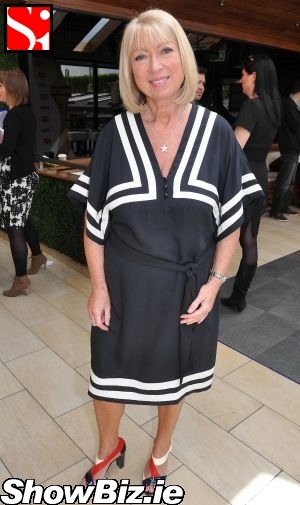 Anne Doyle
And we'll be there keeping our eyes peeled for any suspicious crisp snatching goings-on from those on the star-studded guest list. Including a certain Ms. Gilson.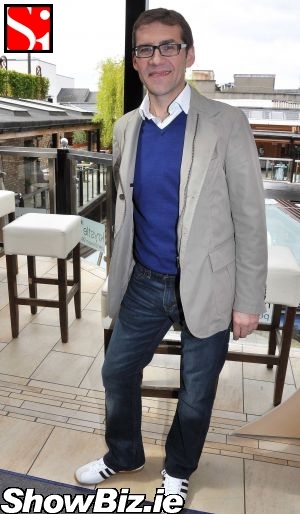 Nick Munier
Darn. All that talk of crisps and whatnot has us right peckish for snacks. Gonna text The Glenda now to see if she'll part with any of her ill-gotten-gains. No one tell The FEDs.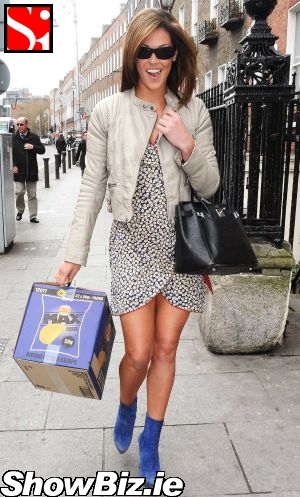 Glenda Gilson