Crafty Croft in Temple Bar...
Kerry Katona's estranged husband Mark Croft was in the home town of her former husband Brian McFadden last weekend. We snapped the tattooed and shaven headed Englishman darting-out of Fitzsimons Bar in Temple Bar with a mystery blonde and jumping into a waiting taxi...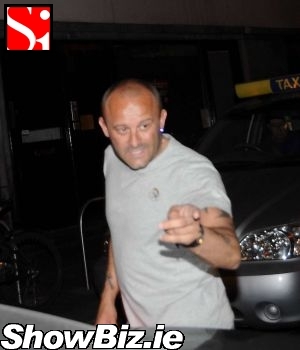 Mark Croft
We don't think the Kerry Katona V Brian McFadden public spat is going to go away any time soon as she uses the tabloid media to take swipes at him and he retaliates with furious posts on his Twitter pages... Can't these people just text or phone each other or something?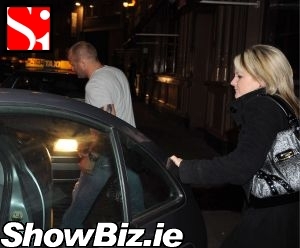 Mark Croft, Mystery Blonde
Anyways, apparently Kezza has kicked her second husband Mark Croft into touch - or so we are lead to believe by the red tops - and we spotted himself out enjoying the vibrant nightlife in Fitzsimons Bar, in the Temple Bar area of the city, with a mystery blonde last Friday night. Gotcha!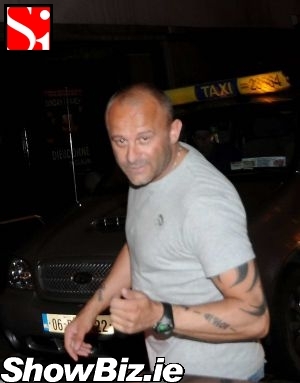 Mark Croft
When our deft and agile snapper (yeah right!) showed-up at Fitzsimons, the former cab driver exited-stage-left and jumped-in one side of a taxi outside the bar with his attractive blonde companion (a dead ringer for Kerry, mind you), getting-in over on the other side. And off into the dark night they went.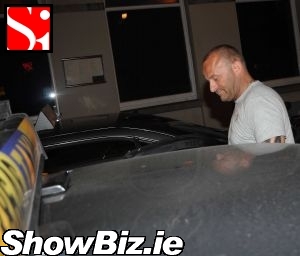 Mark Croft