Marcus Sweeney Is Back Baby...
With blonde locks and a perma-tan that would put your average Assets beauty to shame, failed restaurateur Marcus Sweeney is back on home soil after an extended hiatus to Dubai. We spotted the former boyfriend of the late Katy French out on a date with Dr. Botox herself, Danielle Meagher, last weekend...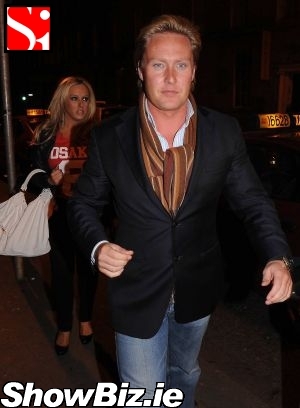 Marcus Sweeney with Dr Danielle Meagher
With claims to infamy basically derived from the famous women he dated once upon a time and his much media debated restaurant business failure, we thought Marcus Sweeney had finally turned his back on the Dublin social scene. Once bitten and all that... But not so.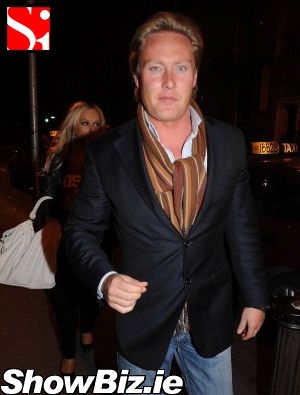 Marcus Sweeney with Dr Danielle Meagher
For we spotted the ex fella of Katy French and Leigh Arnold squiring Dr. Danielle Meagher around town at the weekend, hitting popular spots such as O'Briens Bar on Leeson Street and Krystle nightclub on Harcourt Street. Not exactly places of discreet refuge.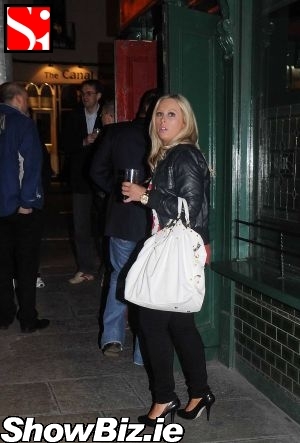 Marcus Sweeney with Dr Danielle Meagher
Best known as the Botox injector and teeth whitener to the stars, Danielle Meagher is no stranger to celebrity couplings herself after stepping out with Katie Price's ex fella Dane Bowers only recently. She's also had Michelle Heaton and Stacey Solomon in her dental chair.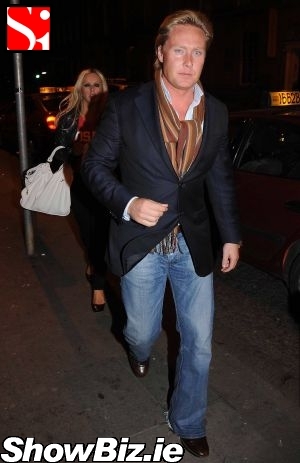 Marcus Sweeney with Dr Danielle Meagher
When we first spotted our Marcus on Friday night he was in no mood to be snapped and ducked into O'Briens quick smart. But later in the night when he turned-up at Krystle, with Danielle in tow, he was back to his old self and quit with the pap dodging antics... Welcome home Mister Sweeney, the rags missed ya!