Assketeers Still Assin' Around...
It seems the embargo on Assets' top photocall girls (labelled the 'Assketeers' by the ShowBiz.ie faithful) is still firmly in place folks. Yup. Apparently a couple of 'em are banned from posing for our meek and socially excluded snap-force for fear of you sharp witted commentators taking cheap-shots on here. It's like Apartheid only worse. Well, we were on a trip to snap OneRepublic at Lillies this week and along happened Louise Kavanagh & Karena Graham - you guessed it - in no mood for pictures...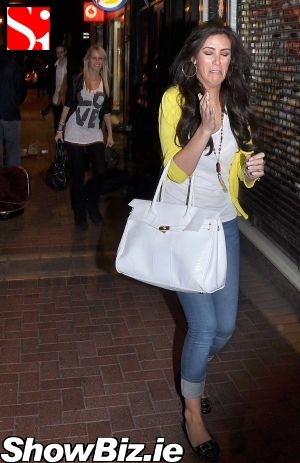 Karena Graham, Louise Kavanagh
We fricken love Assets Models here at ShowBiz.ie, but sadly, these deep paternal feelings are not reciprocated. In fact, a handful of their top babes - AKA The Assketeers – when they see our snappers coming they go into duck-and-cover overdrive to avoid ending up on these hallowed pages. What?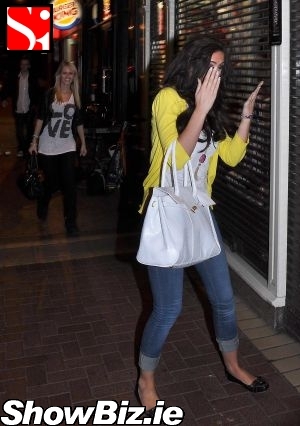 Karena Graham, Louise Kavanagh
This week we spotted lovely models Karena Graham and Louise Kavanagh hitting Lillies on a girls night out, but when they spotted our hunch-backed photographer they immediately made strategic counter-attack manoeuvres to avoid his cocked-lens. Ironically, Lou's hilariously contorted faces made better pap pictures than if she had of just stopped and posed. Go figure eh? Counter. Productive. Wethinks.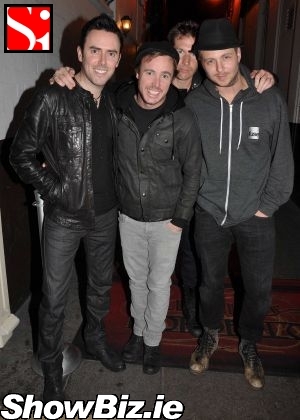 Glen Power & OneRepublic
Annnnyways, the reason we dispatched a snapper to Lils was to get pics of US band OneRepublic and NOT two of Assets' finest caught in the crossfire. Sure if we really wanted pictures of these ladies we would just stand a photographer on the top of Grafton Street any morning of the week. Meow. Saucer of milk to table us... Bitter. Much.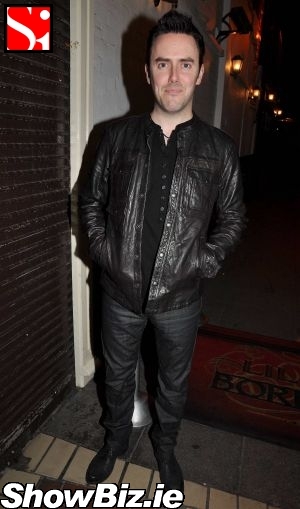 Glen Power
The OneRepublic lads were at The Bordello for an afterparty for their concert earlier in the night at The Academy. And, we hear they even sang an impromptu Happy Birthday to model / singer / actress / socialite / Buck Whaleys hostess Michele McGrath (with one L) at the popular VIP club. Nice.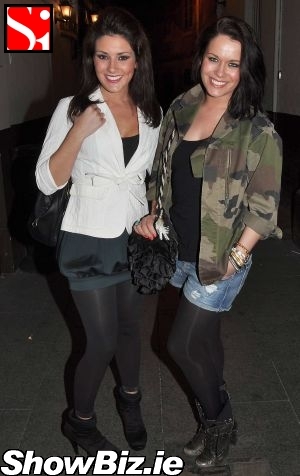 Morgan Deane, Michele McGrath (Industry)
Yup. Looking super sexy dressed in military fatigues our Shel (with one L) was celebrating her 24th birthday at the venue with Industry bandmate Morgan Deane... Hey! Miss McGrath models for Assets doesn't she? How come she poses for our deformed odorous snappers? Curiouser and curiouser. Someone call the Feds.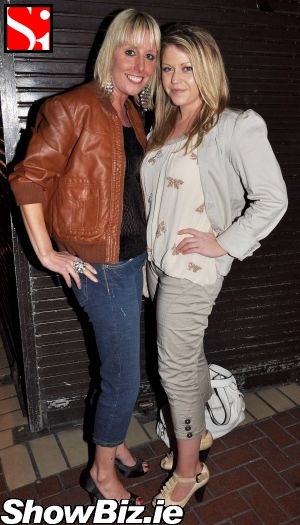 Romy Carroll, Sara Bergin