Jodie Back Podgen & Rodgen...
Her royal vileness Jodie Marsh was back in town this week showing off her tattoos, muscles, massive bangers, and a couple of unexplained bruises. Classy burd. We caught-up with the once-upon-a-time glamour gal and former Jordan hate figure at The Podge & Rodge Show out at RTE this week...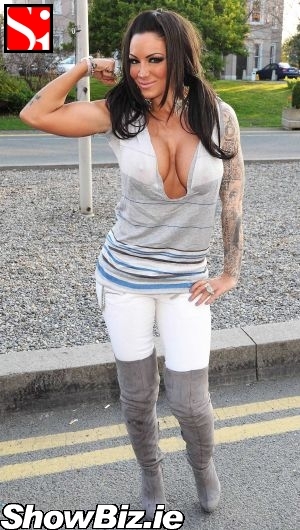 Jodie Marsh
We haven't seen or heard much of publicity hound Jodie Marsh in quite a while folks (remember her?). And oh how we missed her... Apparently the British babe's been too busy off ridin' motorcycles and inking-up her arms with iconic famous faces to be bothered with kicking-off feuds with Katie Price and the like. Shame. We lurve a good cat-fight.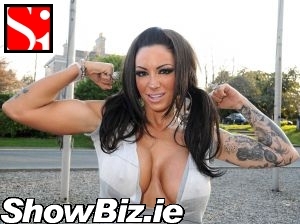 Jodie Marsh
The bould Jodie was Ballydung bound this week to appear on The Podge and Rodge and have the two wee ginger haired pervs, well, perv all over her massive mammaries... As one does.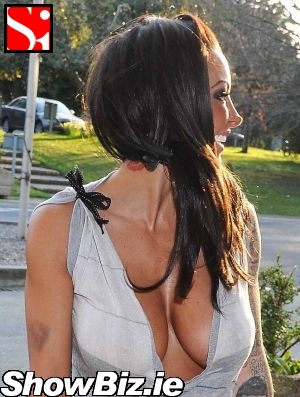 Jodie Marsh
Other guests on the show included Mr World 2010 Kamal Ibrahim and UK TV ledge Nicholas Parsons...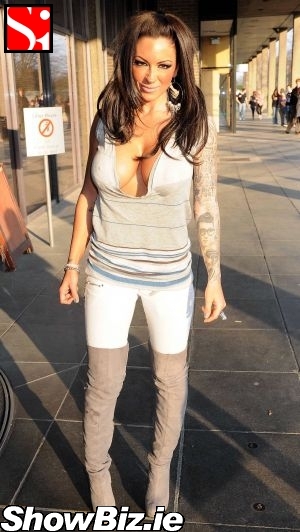 Jodie Marsh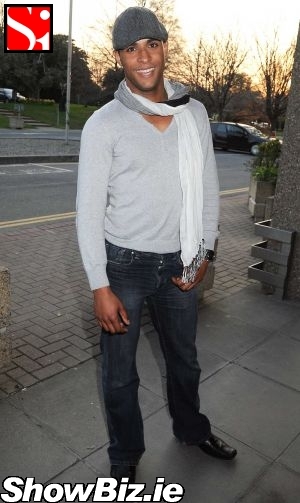 Kamal Ibrahim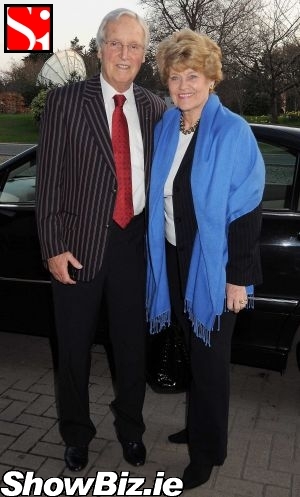 Nicholas Parsons, wife Annie Parsons