WWIB - Aisling OR Jade?
There aint nutin' worse in the world of ShowBiz than two alpha babes donning the same lovely dress. Well, one of our eagle-eyed commentators (with far too much time on her hands) noted that Xpose gal Aisling O'Loughlin wore the same red guna that actress Jade Yourell wore only months before. THE SHAME! But - Who Wore It Best?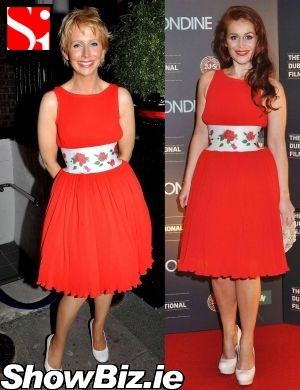 Aisling O'Loughlin V Jade Yourell
When two bonnie ShowBusiness beauties wear the same designer garment to ShowBusiness events (no matter how far apart), it inevitably leads to frank and ruthless comparisons... What? We're a fickle bunch of feckless feckers in this game. Like yis didn't know...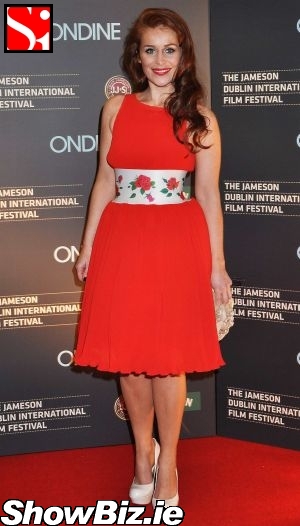 Jade Yourell
Anyways, for the second time this year cute-as-a-button actress Jade Yourell finds herself in a ShowBiz.ie WWIB Royal Rumble after already trouncing the hole off Rosanna Davison in a same dress face-off recently. Yup. She beat the Lady In Red in a red dress showdown. No mean feat we think you'll find.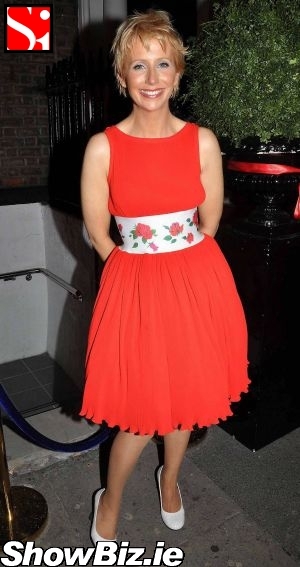 Aisling O'Loughlin
Last weekend pixie presenter Aisling O'Loughlin attended Karen Koster's birthday at Buck Whaleys wearing the same dress our Jade wore to Neil Jordan's Ondine premiere a mere few months back. The bloody barefaced cheek! Maybe the queen of the crop should watch Xpose the odd time to see what the competition's wearing? Ahem. Ahem.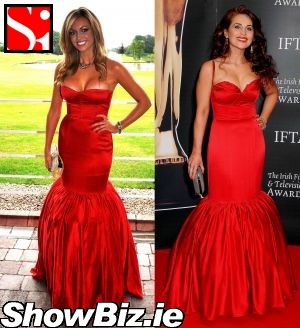 Rosanna Davison V Jade Yourell
Right. So it's already 1-0 to Jade Yourell in our on-going WWIB? quest. So folks, heads-down and eyes-up, it's all up to you now... Who Wore It Best - Aisling OR Jade?