Miss University 2010 Cometh...
If there's one thing Rosie Daisy Dee has taught us, well, that's a good third level education is a sure-fire path into beauty pageantry and the modelling world. Sure what else can you do with a feckin' degree these days? So, we got down to Dandelion yesterday to talent spot all the hot academics in the running for Miss University 2010...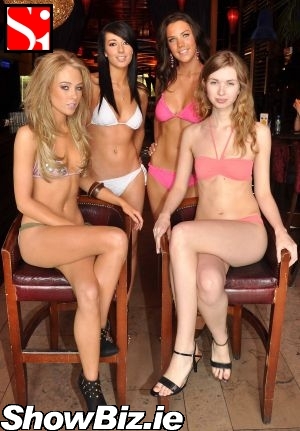 Nicola Hughes, Ciara Allen, Aoife Clifford, Karina Kralle
Listen here girls - all that swotting over your Leaving Cert, getting into Uni, and grabbing those first degree honours and avoiding the Students' Union bar can really pay off. Before you know it you could have a tiara on your head and be on a first name basis with the Ground Staff in Morocco. Ahem.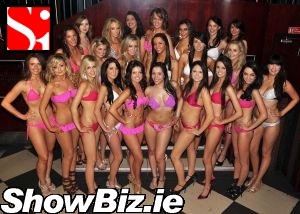 Miss University 2010 Finalists
And sure enough, in these uncertain times a girl has to use what her Momma gave her - so it's time to kick the books under the bed, slap on the fake tan, Vaseline up those pearly whites, and grab a teeny-weeny bikini. Why? Coz Miss University has rolled around again. That's why. Duh.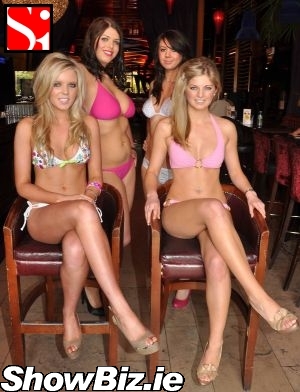 Hannah Saunders, Claire Coby, Ciara Brennan, Anna Dunne
And never ones to shy away from being surrounded by semi-naked hot girls, we got our wee holes down to Dandelion Bar yesterday to snap the majority of the finalists up for the 2010 crown. Obviously there were a few gals who couldn't make the early morning photocall... Students, hey?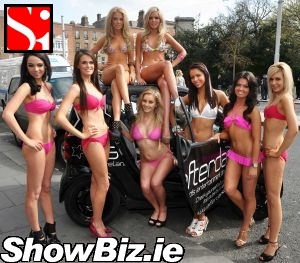 Katie Van Buren, Julie Somerville, Nicola Hughes, Hannah Saunders, Cara Spilliane, Tracey Hackett, Amy Daly, Bekki Moylan
Anyways, a better bunch of eager beauties with brains to burn you couldn't meet folks... It will no doubt be a tough job for the Afterdark.ie lads to find the winner come the 14th of April. We love them all equally the same.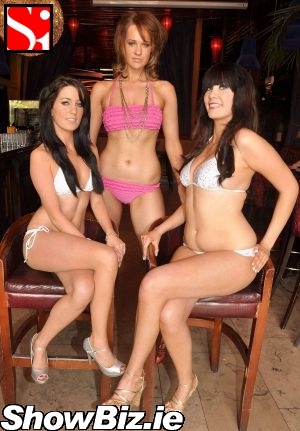 Megan Tolan, Lorna Domican, Catherine Gannon
Yup. The 14th of April 2010 is actual day Miss University 2010 is chosen. And it all goes down at, you guessed it, Dandelion Bar... We shall see you there.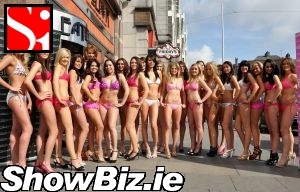 Miss University 2010 Finalists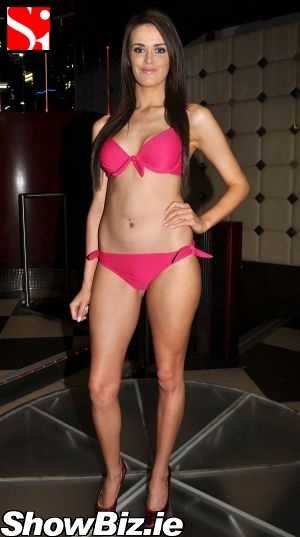 Julie Somerville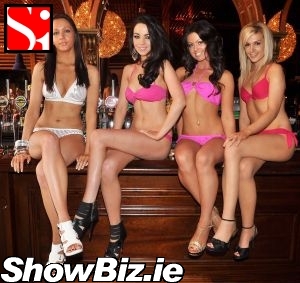 Tracey Hackett, Katie Van Buren, Amy Daly, Bekki Moylan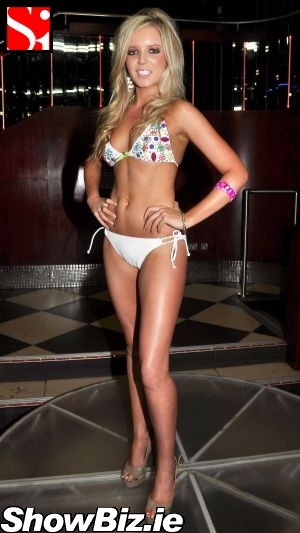 Hannah Saunders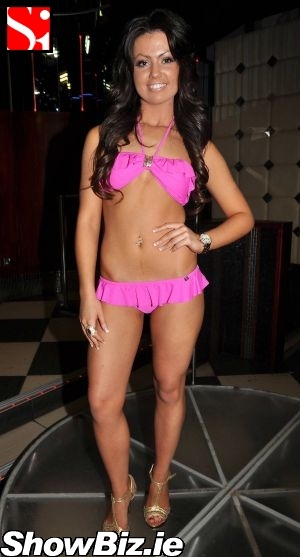 Amy Daly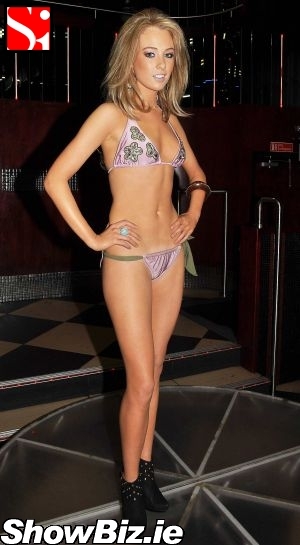 Nicola Hughes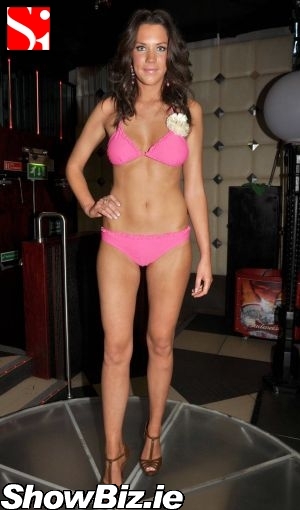 Aoife Clifford