Vanilla Ice & Jedward Easter Eggs...
What a bizarre world it is we live in folks... Our snappers bumped into US rapper Vanilla Ice carrying a Jedward Easter Egg in Dublin last weekend! Like we ever thought we'd be composing that unlikely sentence. Random...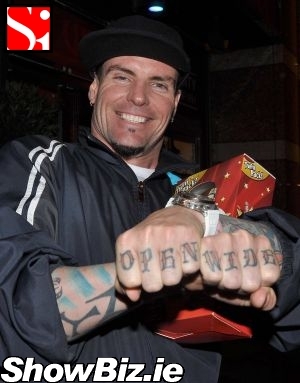 Vanilla Ice
'Ice Ice Baby' star Vanilla Ice from waaay back when has enjoyed a wee bit of a resurgence thanks to mental Irish twins Jedward, their X Factor success, and subsequent duet (or is it tri-et?) which got to No. 2 in the UK charts.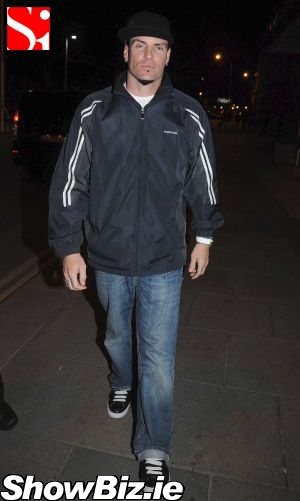 Vanilla Ice
The tattooed rapper was in Dublin last weekend to play a gig at Dandelion Bar but when we caught up with Van he was carrying around a box of Jedward Easter Eggs... Okay.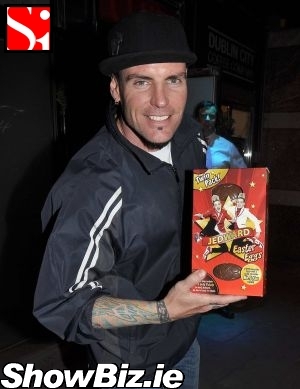 Vanilla Ice
Turns out Mr. Ice had no intention of even eating the oval chocolates - he reckoned the one-off treat was a future collector's item... Really? Damn, that means the Jeds will be still around in 20 years... Hopefully bald.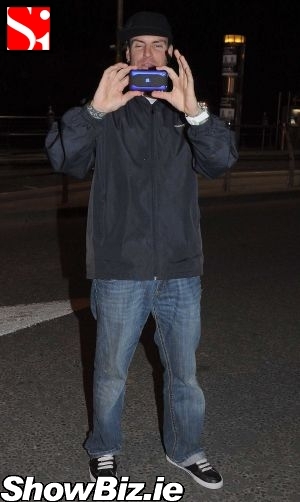 Vanilla Ice