The X Factorites Are Back...
It seems like only a mere few weeks ago that all the X Factor wannabes, wontbes and willbes were blocking up our beloved Temple Bar with all their screaming teenage fans going mental. O wait there. It was only a mere few weeks ago! Well folks, they are back in town. Again. Whoop-dee-fricken-doo...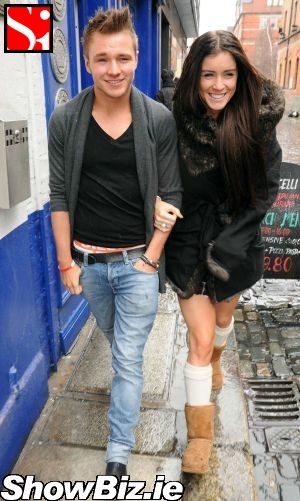 Lloyd Daniels, Lucie Jones
How fast our fanciful fickle fetishes move on these days... It's only been a few months and already we're struggling to remember ANY of last season's X Factor contestants... Well, except for Jedward. Like we're not going to recognise those two? Note to God: please let them go bald, please.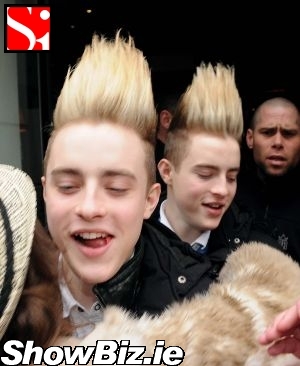 John Grimes, Edward Grimes (Jedward)
Anyways, the hundred strong X crew are all back in town at the mo for their X Factor Live Tour at The O2 and the lot o' them are staying at a top Temple Bar hotel... You know the one. It's all boutiquee 'n' stuff.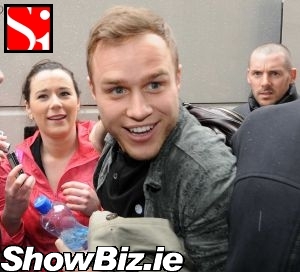 Olly Murs
This week we spotted the likes of Lloyd Daniels, Lucie Jones, Olly Murs, Stacey Solomon, Danyl Johnson, Jeff Brazier, Jamie Archer, Joe McElderry, and Jedward arriving into the city. And yes, we had to Google nearly all those names.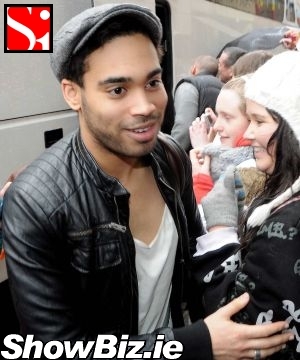 Danyl Johnson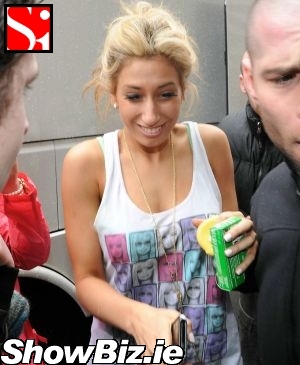 Stacey Solomon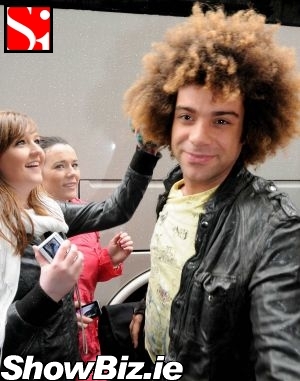 Jamie Archer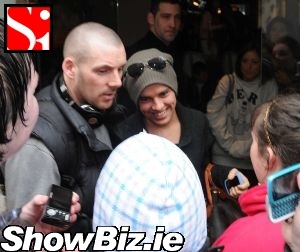 Graham Quinn (security), Joe McElderry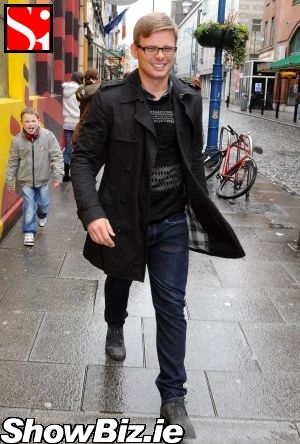 Jeff Brazier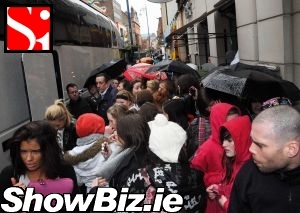 X Factor Tour Fans in Temple Bar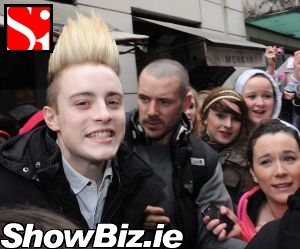 John Grimes, Edward Grimes (Jedward), Graham Quinn (security)