Mundy's Child Has Strawberry Blood...
Irish singer Mundy played an in house gig in HMV this week and did a wee signing for his latest offering 'Strawberry Blood'. We don't really care about all that folks, we're just lovin' the Adam Ant vibe...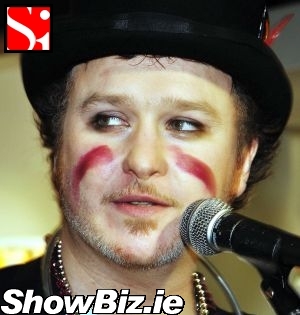 Mundy
We've been kinda digging Mundy of late, ever since he did the floor stompin' tune which is Galway Girl with Sharon Shannon. Does she ever stop smiling?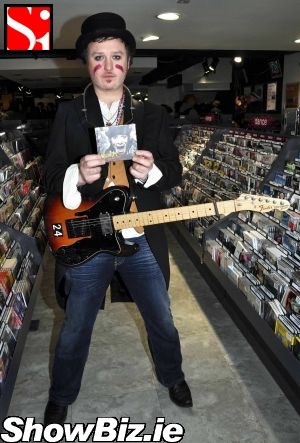 Mundy
We caught the singer playing live and loud in HMV on Grafton Street yesterday afternoon, tracks fom his latest CD 'Strawberry Blood'.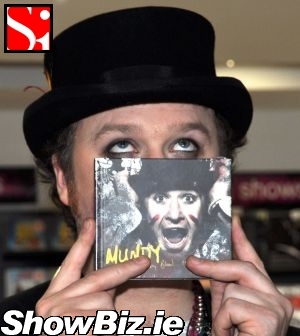 Mundy
But more than that dear friends, we're diggin' Mundy's new Adam Ant chic. Don't you find the red paint and smoky mascara really brings out his eyes?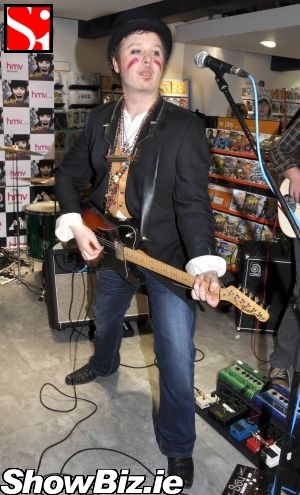 Mundy