Una Rocks Pink Neck Pillow Chic...
It's not very often we witness the very moment a fashion trend begins folks, but we sure as hell know when one ends. Ireland's new Nadine Coyle, Una Healy from The Saturdays, has just kicked off a style fad by wearing a bright pink neck pillow out in public... So all you teens out there, stop hanging around the shops and street corners in yer pyjamas - start rocking 'Neck Pillow Chic'...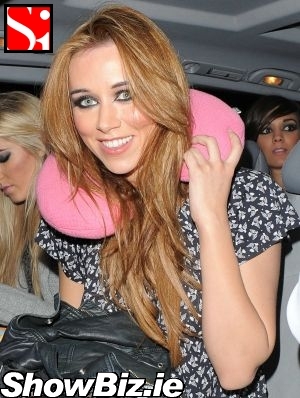 Una Healy
Long time friend of ShowBiz.ie (sure didn't we rear her at our own breast like the Widow Quin & the black ram), Una Healy has set the world on fire since ditching the solo guitar and joining The Saturdays girlband in the UK... They're only bleedin' deadly so they are.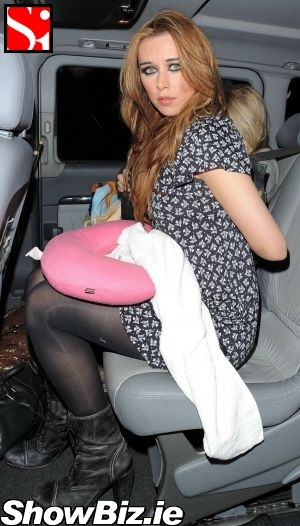 Una Healy
Any one with an eye (or ear) for talent in Ireland has known about Una Healy the longest time before she ever joined hotter than hot stuff girlband The Saturdays. Sure wee Una has been dragging her guitar and amp around the pubs and clubs for many a year whilst based out of her home town of Thurles in the County Tipperary. What a trooper.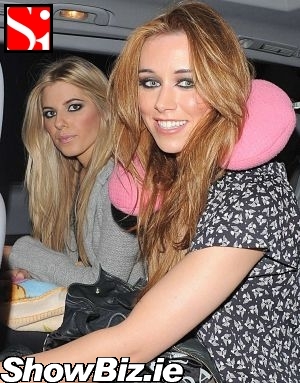 Mollie King, Una Healy
Now a central part of thee fastest growing act in the UK, our Una has gained a huge following of fans all over Ireland, Britain, Europe and beyond, even winning 'Hottest Female' at The Virgin Awards last year... Not bad when you consider she beat-off the likes of Rihanna, Beyonce, and Cheryl Cole to win the gong. She makes them all look like mingers anyroad.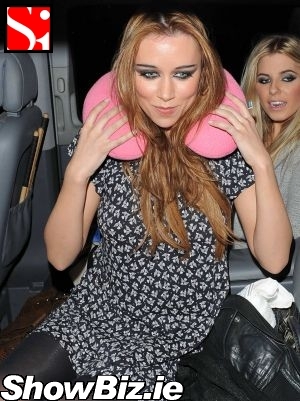 Una Healy
It's safe to say that Una from the dairy is now a fashion icon for thousands of impressionable teenagers all over the place. So don't be surprised if you see throngs of schoolgirls hanging around your local area wearing brightly coloured neck pillows in the coming weeks. Sure they're only aping Una who was spotted with a pink one around her nape while leaving the Proud Galleries in Camden last week... She's sooo now.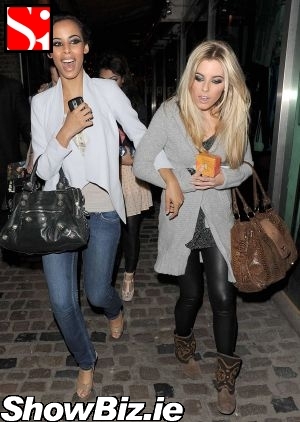 Rochelle Wiseman, Mollie King
When we spotted Miss Healy she was leaving an award ceremony with the rest of The Saturdays in tow. Annnd, she assured us it wasn't a fashion statement but more of a chiropractic devise proclaiming: "Ha ha! I have been suffering from a bit of a creak in my neck lately but the pillow came in handy for the long journey up to Newcastle." Yeah right Oooona, and piano key neck ties were only for keeping collars closed back in the 80s. Pull the other one.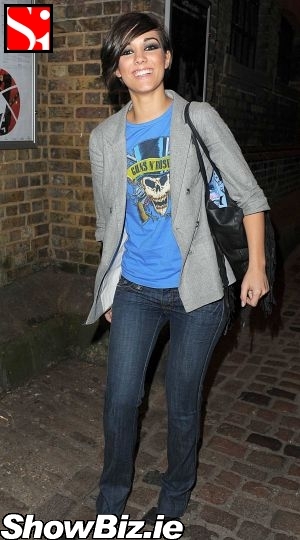 Frankie Sandford
There you have it folks, yet another fashion mystery partially solved by ShowBiz.ie... We know with your wee minds put to rest you can sleep sound in your beds tonight. Without the aid of a neck pillow, pink or otherwise.

Vanessa White