Myleene's Klass Irish Shindig...
UK celebrity, classical musician and TV presenter Myleene Klass has certainly taken to her new extended Irish family. With a fast approaching marriage to Dubliner Graham Quinn, she attracted quite a large number of Paddies to her 30th Birthday in London. As if we Irish need an excuse to turn up to a party...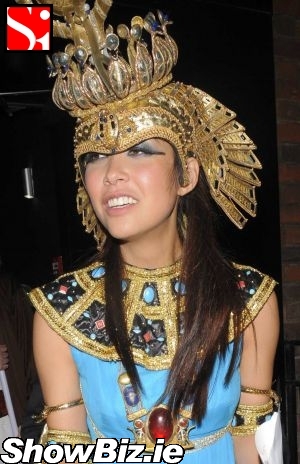 Myleene Klass (Cleopatra)
Myleene Klass is practically Reality TV royalty - found fame via Popstars, got some chart success with the doomed Hear'Say group, worked numerous successive TV presenting jobs, and became the highest paid female ever on I'm a Celebrity... Get Me Out of Here! Talented gal.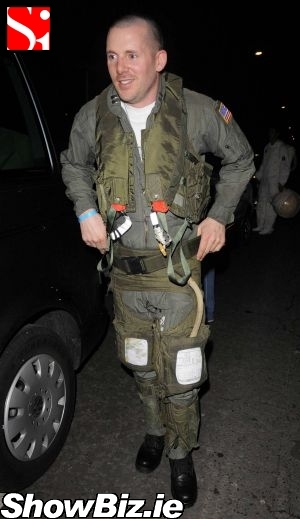 Graham Quinn (Top Gun)
Whilst all that was going on, she also hooked-up with Keith Duffy's brother-in-law Graham Quinn and more recently had a little baby with the celebrity security ace and called her Ava Bailey Quinn. Despite looking like she's in her early twenties, Myleene turned 30 at the weekend and celebrated Irish style. Yeehaw!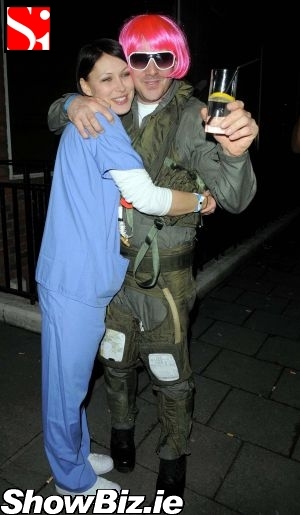 Emma Griffiths (Doctor), Graham Quinn
With a themed fancy dress party 'what you want to be when you grow up', a number of well known faces attended the shindig, including a large contingent of Irish chancers in right jovial form...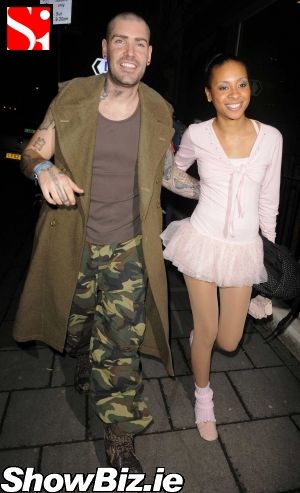 Shane Lynch (Rambo), Sheena White (Ballerina)
Myleene's fella Graham went for the Top Gun vibe while Ms Klass made a striking Cleopatra. Boyzone lads Shane Lynch and Keith Duffy rocked-out Rambo and Zorro chic respectively, their partners Sheena White and Lisa Duffy looked hot in Ballerina and Sandy from Grease garbs.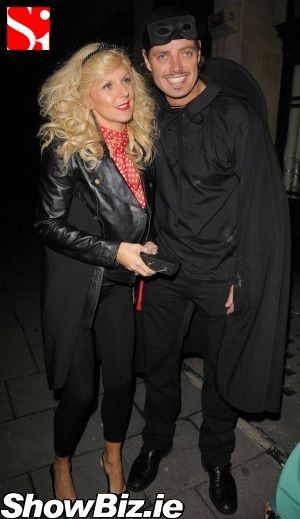 Keith Duffy (Zorro), Lisa Duffy (Sandy)
For all of you unaware of Myleene's publicity shy Irish fella Graham Quinn - well, he's a much respected security coordinator for celebrities in the UK. Put it like this; he looks after the WWE wrestlers when they come to Europe... When the biggest and scariest men on the planet ask you for protection you must be good at your job! We really hope Graham & Myleene opt for an Irish wedding and give us all a day out very soon... Who do you want to be when you eventually grow up?