Wanna Be Paparazzi & Make Easy Money?
Email us your Celebrity Digital Photos and Videos... There could be a fortune sitting in your mobile handset. If you snapped it then send it to us at:
Very. Important. Pictures.
19-09-05 news EXCLUSIVE WITH PHOTOS
Jodie Marsh Picks UCD Battle..
When it comes to the selection process for guest speakers at University College Dublin we have to assume that bums-on-seats is the main objective when glamour model Jodie Marsh ends up standing at the pulpit...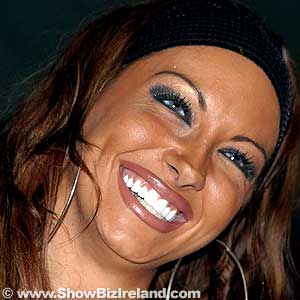 JODIE MARSH DEBATES @ UCD
Back in ShowBiz Ireland's school days picking your nose, yawning in class, and sticking out your tongue would have got you put-out-by-the-wall or even put-outside-the-door.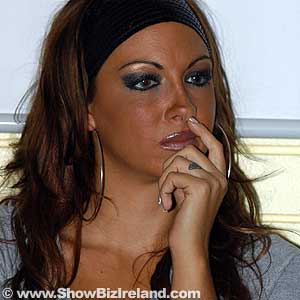 JODIE MARSH DEBATES @ UCD
But no such reprimands for glamour model and Reality TV show favourite Jodie Marsh who fought-her-corner in the Battle Of The Sexes debate which took place in the Arts block in UCD last week.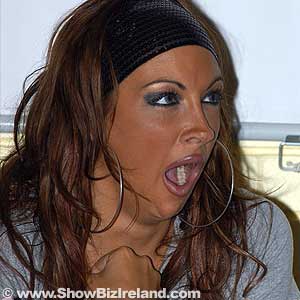 JODIE MARSH DEBATES @ UCD
But before ShowBiz Ireland gets all highbrow we have to inform you that it was a comedy debate and Jodie was most probably chosen for assets other than her intellectual prowess!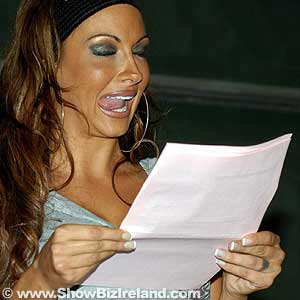 JODIE MARSH DEBATES @ UCD
Plus from what we could make out - her debating points were already printed out for her on pink sheets of paper so all she had to do was read through them... Which she did with only a few minor stutters...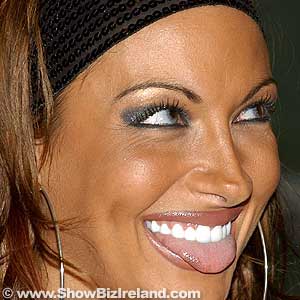 JODIE MARSH DEBATES @ UCD
But not all of the male UCD students were impressed by Jodie's beauty, one student joked under his breath that the model looked more like "the mother-in-law from from the old I Dream of Genie TV show." We believe her name was Agatha?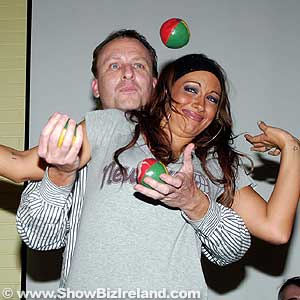 JODIE MARSH DEBATES @ UCD
Jodie did not turn up to the debate alone, she had a male escort with long blonde curly locks in the lecture hall who later took her out for drinks in Lillies Bordello...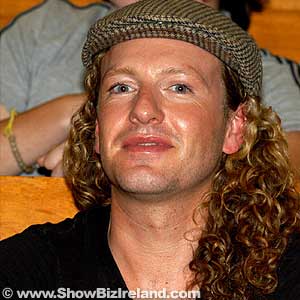 JODIE MARSH'S MYSTERY MAN @ UCD
Discuss this story in ShowBiz Ireland Forums...