Wanna Be Paparazzi & Make Easy Money?
Email us your Celebrity Digital Photos and Videos... There could be a fortune sitting in your mobile handset. If you snapped it then send it to us at:
Very. Important. Pictures.
24-09-04 news EXCLUSIVE WITH PHOTOS
Ronan Swinging For Charity...
Ronan Keating is what you might call a singer and a gentleman - ShowBiz Ireland followed the Dubliner to a number of charity events this week and found his company a delight...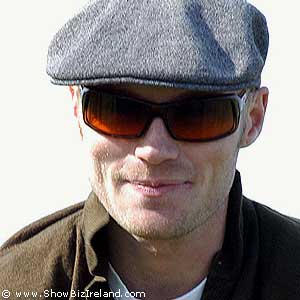 RONAN KEATING SHOOTS A ROUND OF GOLF
Ronan Keating may have his detractors when it comes to his music but no one can complain about his character - the guy is a charity driven family man and an absolute charming fellow to be around. And come to think of it, he's one of the few singers around today that will still have a career in ten years time!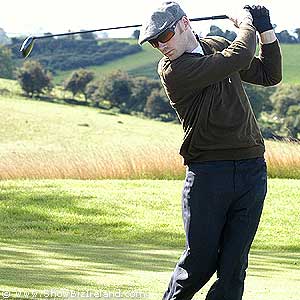 RONAN KEATING SHOOTS A ROUND OF GOLF
This week ShowBiz Ireland caught up with Ro for 18 holes at Druid's Heath golf course, Marriott Hotel, Co. Wicklow where he was playing in the Ronnie Whelan Golf Classic for charity.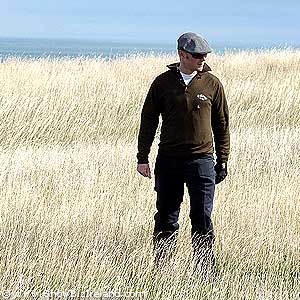 WHERE'S ME BALL? RONAN KEATING
And even though he lost his ball a few times and had his swing to concentrate on, he wasn't even in the slightest bit bothered about the presence of our photographer.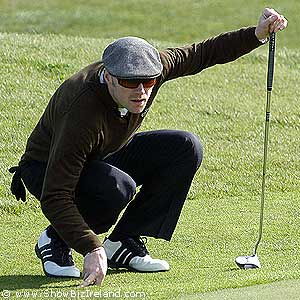 RONAN KEATING SHOOTS A ROUND OF GOLF
In fact the 27 year old was professional, fun and courteous at all times and even looked the part decked-out in the latest golf fashions. Could this be a new look for Mr. Keating?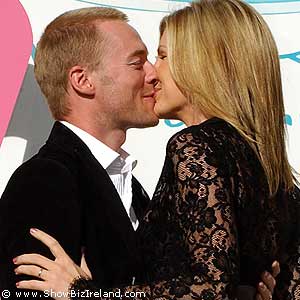 RONAN & YVONNE KEATING: PINK RIBBON LAUNCH
ShowBiz Ireland also followed Ronan along to another charity event this week, which is very close to his heart, at the launch of the Pink Ribbon Day for the Marie Keating Foundation.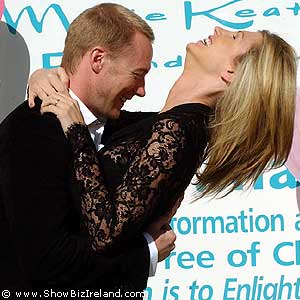 RONAN & YVONNE KEATING: PINK RIBBON LAUNCH
As most of you all may know Ronan's late mother Marie past away due to cancer and ever since he, his wife Yvonne and his family have put monumental work into raising funds for Breast Cancer Awareness.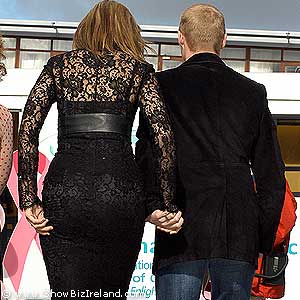 YVONNE KEATING: DEFINITE CANDIDATE FOR "REAR OF THE YEAR!"
In fact Ronan's efforts, through Marie Keating Mobile Cancer Information Units, has educated over 40,000 women throughout Ireland about the illness, and as a result over 2,000 of them were referred to their GPs for evaluation.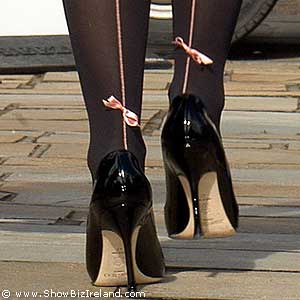 YVONNE KEATING: PINK RIBBON LAUNCH
And Ronan's not stopping there - the talented singer's next single I hope You Dance, which is released today, will hopefully raise bundles of cash for the charity.
So ShowBiz Ireland would like to remind all of our readers to get out there and buy the single and get it to No. 1.
Whether you like Ronan's music or not you have to respect what he's trying to achieve...
Discuss this story in ShowBiz Ireland's Ronan Keating Forum...