Wanna Be Paparazzi & Make Easy Money?
Email us your Celebrity Digital Photos and Videos... There could be a fortune sitting in your mobile handset. If you snapped it then send it to us at:
Very. Important. Pictures.
20-09-04 news EXCLUSIVE WITH PHOTOS
Kerry's Queen of Keith's Ball...
Keith Duffy's annual celebrity charity golf classic turned out to be another roaring success this year with Queen of the Jungle Kerry McFadden running away with all the attention...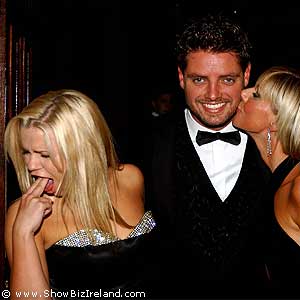 KERRY, KEITH & WIFE LISA AT THE CITYWEST BALL
This year's Keith Duffy charity golf classic was a great success for all concerned except ShowBiz Ireland! With charity firmly on his mind Keith sold the rights to the 18 holes on the plush City West course to OK Magazine meaning we were a tad restricted.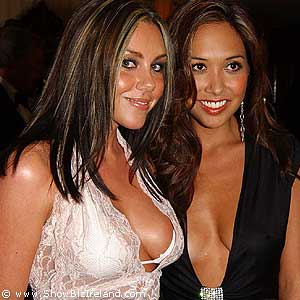 MYLENE KLASS AT THE CITYWEST BALL
But we did get some great snaps from the ball later that night which saw 1,000 guests raising massive wads of cash for Keith's Irish Autism Charities - his daughter Mia is a sufferer.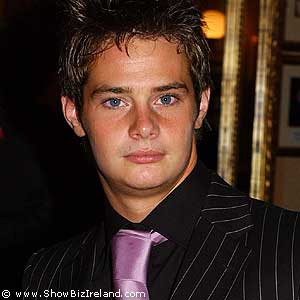 DANNY YOUNG AT THE CITYWEST BALL
Among the guests at the Ball was former Hear'Say singer Mylene Klass, who dates Keith's wife Lisa's brother Graham. According to reports Graham cannot return to Ireland without standing trial for outstanding offenses he is accused of committing back in 1996.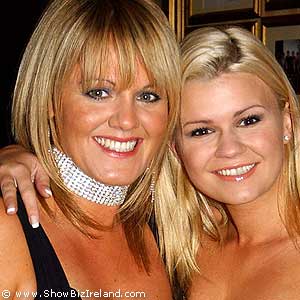 KERRY & SALLY LINDSAY THE CITYWEST BALL
But all eyes on the night were on Queen of the Jungle Kerry McFadden who looked stunning in a tight fitting black silky dress with a diamond encrusted bust.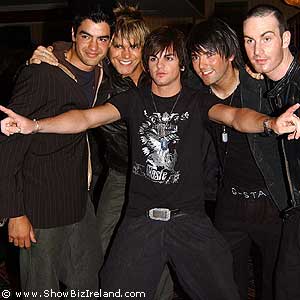 ZOO AT THE CITYWEST BALL
Kerry feigned sickness as Keith and his wife smooched in front of the cameras - no doubt Kerry was missing her hubbie Brian who is off across Europe promoting his new single Real to Me.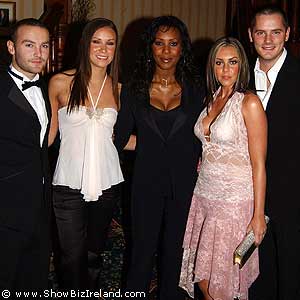 LIBERTY X AT THE CITYWEST BALL
With the likes of Peter Kay, Mylene Klass, Zoo and Liberty X entertaining the VIP crowd the night was a real success and we hope Keith reached his goal of raising €250,000.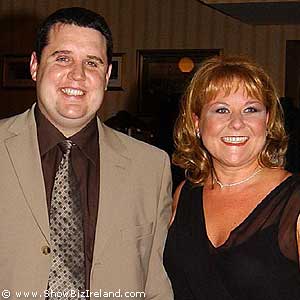 PETER KAY & WIFE AT THE CITYWEST BALL
Keith wants to build an Autism early detection diagnosis centre to hopefully get care for children during their formative years from 1-7.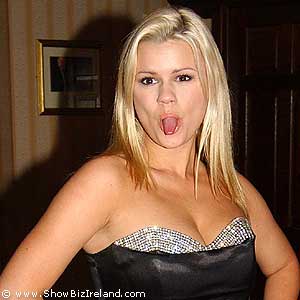 KERRY MCFADDEN AT THE CITYWEST BALL
Good luck Keith!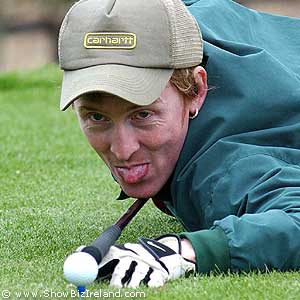 HECTOR AT CHARITY GOLF MATCH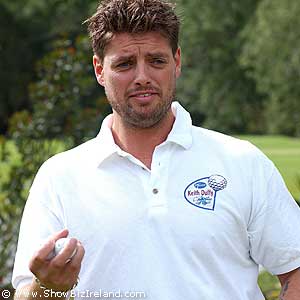 KEITH DUFFY AT CHARITY GOLF MATCH
Discuss this story in ShowBiz Ireland Forums...