Wanna Be Paparazzi & Make Easy Money?
Email us your Celebrity Digital Photos and Videos... There could be a fortune sitting in your mobile handset. If you snapped it then send it to us at:
Very. Important. Pictures.
09-09-04 news EXCLUSIVE WITH PHOTOS
Hollywood Comes Back to Ireland...
You may be of the belief that it is all doom-and-gloom in the Irish film industry if you have been reading the Irish papers in past year but with two major Hollywood movies filming here at the moment the future looks extremely buoyant...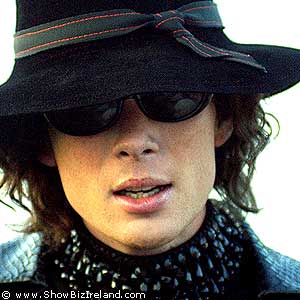 BREAKFAST ON PLUTO: CILLIAN MURPHY
With two big budget movies, Breakfast on Pluto and The Honeymooners, filming in Ireland at the moment and the most expensive movie ever to be made here, King Arthur, in-the-can the Irish Film Industry is hardly in crisis as some would have you believe.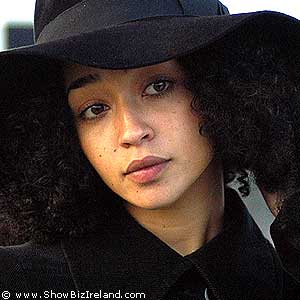 BREAKFAST ON PLUTO: RUTH NEGGA
Irish director Neil Jordan has adapted the bizarre Patrick McCabe novel Breakfast on Pluto for the big screen and is currently filming on location in Kilkenny.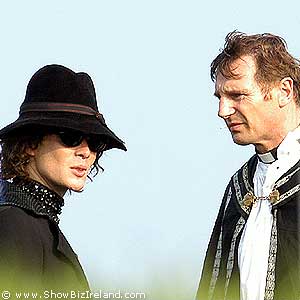 BREAKFAST ON PLUTO: CILLIAN MURPHY & LIAM NEESON
Jordan has assembled a fantastically talented cast with Cillian Murphy in the lead-role playing the flamboyant Patrick "Pussy" Braden - a transvestite prostitute on a quest to find love under the backdrop of the IRA bombings in during the 60s and 70s.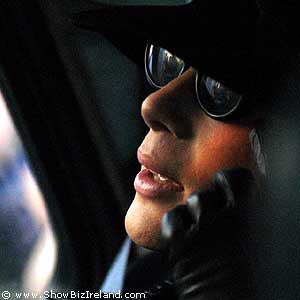 BREAKFAST ON PLUTO: CILLIAN MURPHY
Pussy is the bastard child of a parish priest (Liam Neeson) and a young girl the good Father rapes in a fit of lust, abandoned as a baby he is raised by a foster mother in the small Irish town of Tyreelyn. He later meets his unknown father in a peep show in London...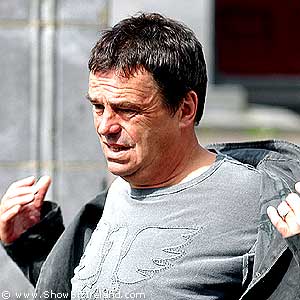 BREAKFAST ON PLUTO: NEIL JORDAN
This is the second book Jordan has adapted from Booker-shortlisted novel by Patrick McCabe.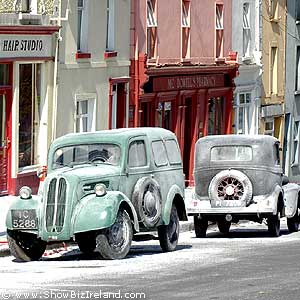 BREAKFAST ON PLUTO: SET
Also filming in Ireland at the moment is a remake of the 60s hit US series The Honeymooners but this time with a mainly black cast...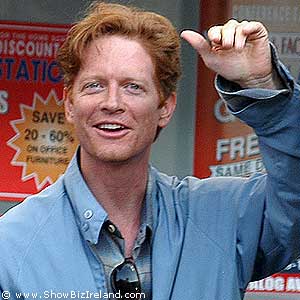 THE HONEYMOONERS: ERIC STOLTZ
ShowBiz Ireland caught up with cast and crew this week as they transformed Dublin's O'Connell Street into downtown New York with yellow cabs driving up and down the boulevard.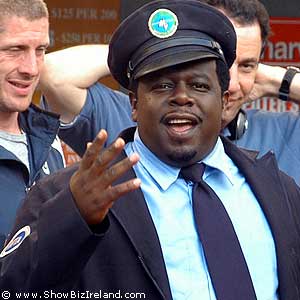 THE HONEYMOONERS: CEDRIC THE ENTERTAINER
US comedian Cedric The Entertainer is in the lead role playing the legendary Ralph Kramden with Mike Epps playing his sidekick Ed Norton.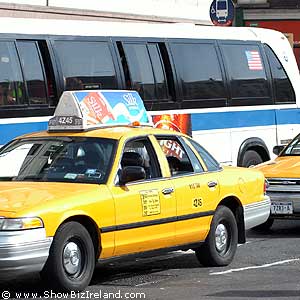 THE HONEYMOONERS: SET
Also in this unusual remake is Pulp Fiction actor Eric Stoltz who seemed delighted to be snapped by ShowBiz Ireland's photographers as he chatted on his mobile while on set.
If you know of any film sets in your area be sure to let ShowBiz Ireland know about them by emailing us at: scoops@showbizireland.com.
Discuss this story in ShowBiz Ireland Forums...