Wanna Be Paparazzi & Make Easy Money?
Email us your Celebrity Digital Photos and Videos... There could be a fortune sitting in your mobile handset. If you snapped it then send it to us at:
Very. Important. Pictures.
26-10-05 news EXCLUSIVE WITH PHOTOS
Dermot's James Bond Casino...
When Irish Billionaire Dermot Desmond invests in businesses such as Manchester United, Celtic FC and London City Airport he brings nothing but-the-best in terms of service and technology...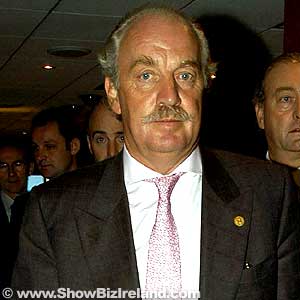 DERMOT DESMOND @ THE SPORTING EMPORIUM
Wads-of-cash businessman Dermot Desmond opened a very plush casino and bookies just off Grafton Street today with technology straight from a James Bond movie!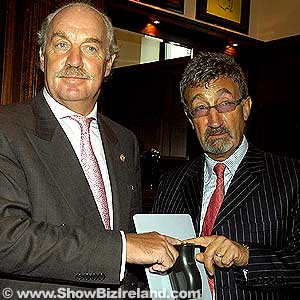 DERMOT DESMOND & EDDIE JORDAN @ THE SPORTING EMPORIUM
With an investment of 5.5 Million Euro in The Sporting Emporium and Chronicle Bookmakers - it wasn't hard to see where Mr Desmond put his cash with 80 Plasma Screens on display and biometric fingerprint technology for entrance to the private members area (which serves free drinks to gamblers!)...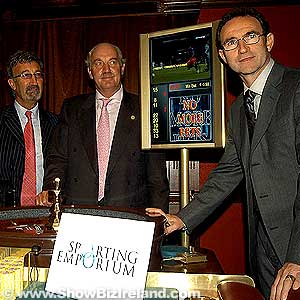 EDDIE JORDAN, DERMOT DESMOND & MARTIN O'NEILL @ THE SPORTING EMPORIUM
Two big names from sport (and not short of a bob-or-two) F1 Team boss Eddie Jordan and former Celtic Manager Martin O'Neill were on-hand to help with the launch of this impressive venue.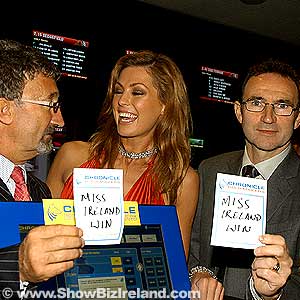 EDDIE JORDAN, AOIFE COGAN & MARTIN O'NEILL @ THE SPORTING EMPORIUM
Both Eddie & Martin put bets on model Aoife Cogan to win the upcoming Miss World contest but with Martin eliminating himself from the race for the next Irish soccer manager's job no one was brave enough to place a bet on Brian Kerr's successor!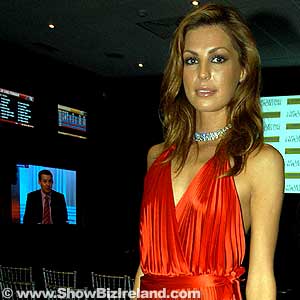 AOIFE COGAN @ THE SPORTING EMPORIUM
And speaking of sport - if you want a bet on the upcoming big Wrestling Event in the SFX Theatre on November 14th we recommend you put your money on SOS aka Seamus O'Shaunessy.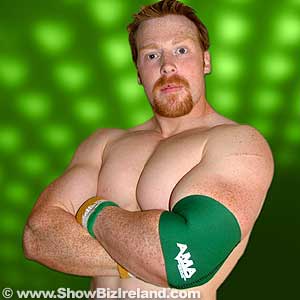 SOS: SEAMUS O'SHAUNESSY
The muscle-bound Dubliner pinned former WWE/WWF and Celebrity Wrestling presenter D'Lo Brown recently and brought the world title belt to Ireland. You can get more info on the event here: www.irishwhipwrestling.com...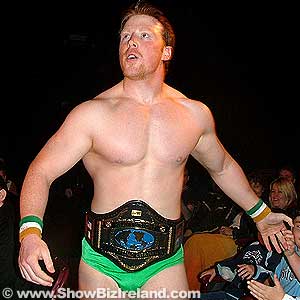 SOS: SEAMUS O'SHAUNESSY
Lastly, on our travels last night ShowBiz Ireland caught up with the high kicking Fifi, Mimi and Coco at the Odessa club where they were promoting Ireland's only Burlesque show called "The Tassel Club" - if you are into frilly-fun this show's for you!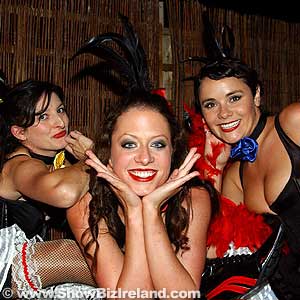 THE TASSEL CLUB GIRLS
Discuss this story in ShowBiz Ireland Forums...