Wanna Be Paparazzi & Make Easy Money?
Email us your Celebrity Digital Photos and Videos... There could be a fortune sitting in your mobile handset. If you snapped it then send it to us at:
Very. Important. Pictures.
13-10-04 news EXCLUSIVE WITH PHOTOS
Stars Dancing for Irish Movie...
The Premiere of Irish film Inside I'm Dancing was held in the unusual setting of The Four Seasons Hotel rather than a cinema but that just added to the uniqueness of this hilarious movie...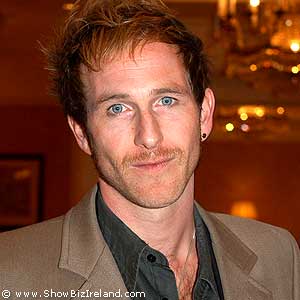 INSIDE I'M DANCING: PAUL KAYE
With the director of East is East, Damien O'Donnell, and the producers of Billy Elliot on-board Irish movie Inside I'm Dancing had a lot promise to live up to...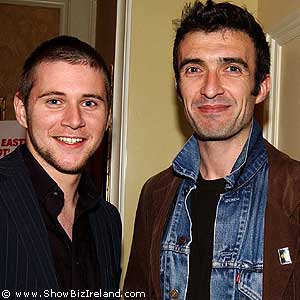 INSIDE I'M DANCING: ALLEN LEECH & MARK O'HALLERAN
And we're delighted to tell you it delivered in Buckets!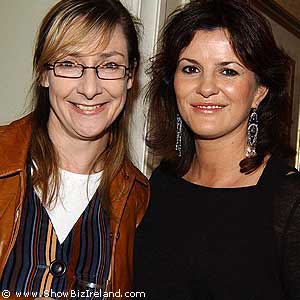 INSIDE I'M DANCING: PAULINE MCGLYNN & DEIRDRE O'KANE
The movie the follows the adventures of two disabled young men, Rory and Michael, and their flight from the Carrigmore Residential Home to an independence of sorts in a ground-floor flat in Dublin's city centre.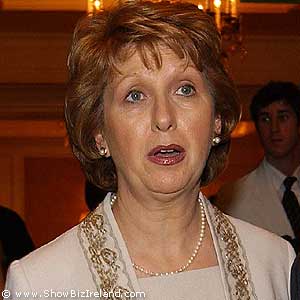 INSIDE I'M DANCING: PRESIDENT MCALEESE
The rebel of the two Rory, excellently played by James McAvoy, is totally confined to electric wheelchair only having the use of his head and two fingers on his right hand as he is a sufferer of Duchenne Muscular Dystrophy.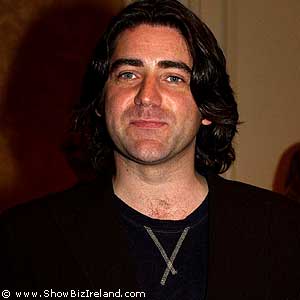 INSIDE I'M DANCING: BRIAN KENNEDY
Rory's sidekick Michael, equally excellently played by Steven Robertson, suffers from cerebral palsy and unintelligible speech and relies on Rory to translate his often insightful remarks.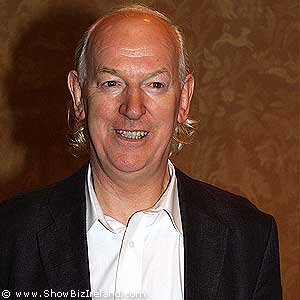 INSIDE I'M DANCING: TOM HICKEY
If this all sounds a little bizarre then the rest of the movie's hilarious plot will have your eyebrows well-and-truly raised!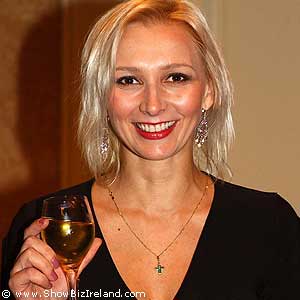 INSIDE I'M DANCING: TATIANA OULIANKINA
Set in some great locations around Dublin city Inside I'm Dancing is a movie which will give you great laughs aswell as moments of great sadness as you witness everyday life from the disabled person's perspective.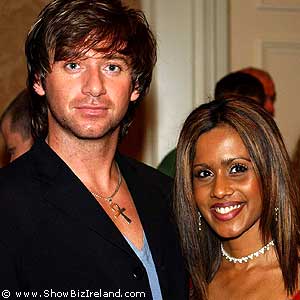 INSIDE I'M DANCING: SHOWBIZ IRELAND'S RAY SENIOR WITH MUVASHNI PAKKIRI
The premiere was held in the Four Seasons Hotel to accommodate some of the movie's extras, who live on a daily basis with disability, from Muscular Dystrophy Ireland, the Centre for Independent Living and other organisations.
ShowBiz Ireland caught up with actor Paul Kaye, AKA Dennis Pennis, at the movie who informed us he's in Dublin at the moment filming a movie called Short Order with John Hurt and Fair City's Tatiana Ouliankina who was also at the Premiere.
If there's one movie you watch this weekend make sure it's Inside I'm Dancing!
Discuss this story in ShowBiz Ireland Forums...