Wanna Be Paparazzi & Make Easy Money?
Email us your Celebrity Digital Photos and Videos... There could be a fortune sitting in your mobile handset. If you snapped it then send it to us at:
Very. Important. Pictures.
14-10-03 news EXCLUSIVE WITH PHOTOS
Kill Bill Shocks Stars at Premiere...
A selection of Ireland's stars came out for the premiere of Quentin Tarantino's sensational Kill Bill in the Savoy cinema last night and boy did they get a big wake-up call!
Billed as the "4th film by Quentin Tarantino" Kill Bill is basically a revenge story where the main protagonist, Uma Thurman, goes after her former assassin colleagues after they attempt to kill her and her unborn child on her wedding day...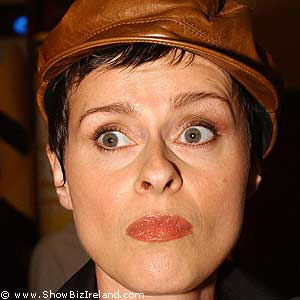 Lisa Stansfield at Kill Bill Premiere
If you get the chance go and see Kill Bill - it's Pulp Fiction but with swords, Japanese animation and oceans of squirting blood!
But forget the plot the subplots and background story because all that really matters in this flick are the fight scenes, the gore, the characters, and the dry humour which only Tarantino can deliver.
And even though there are more limbs amputated in its 101 minute running time than during the first and second World Wars combined it's extremely funny and by far the best movie this year.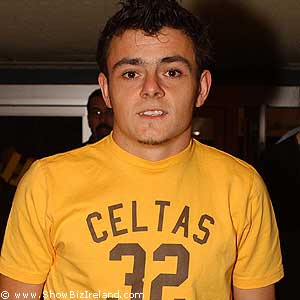 Laurence Kinlan at Kill Bill Premiere
And it has to be mentioned that Kill Bill is Volume One of this two-parter so there will lots more to come when Tarantino decides to release the final part in 2004.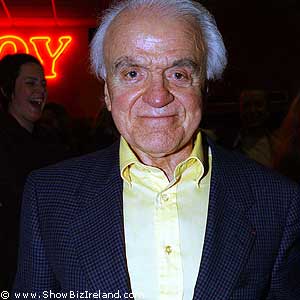 Jack Valenti at Kill Bill Premiere
Stars that came out for the Premiere included singer Lisa Stansfield, Irish actors Liam Cunningham and Laurence Kinlan, and the Head of the Movie Picture Association Of America (MPAA) Jack Valenti - he was also part of JFK's cavalcade on the day he was shot.
Kill Bill is a five star movie and goes on general release on October 17th and is certified 18.
Discuss this story in ShowBiz Ireland's Forums...