Wanna Be Paparazzi & Make Easy Money?
Email us your Celebrity Digital Photos and Videos... There could be a fortune sitting in your mobile handset. If you snapped it then send it to us at:
Very. Important. Pictures.
08-11-04 news EXCLUSIVE WITH PHOTOS
Brian HUMMs at Ronan's Ball...
It seems Brian McFadden has got himself a new woman that's even bigger up front than his former busty partner Kerry and he proudly brought her along to Ronan Keating's Pink Ribbon ball...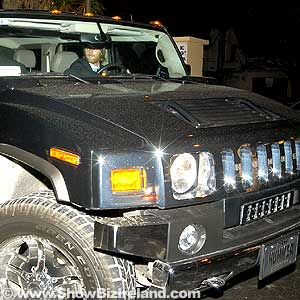 BRIAN MCFADDEN'S HUMMER @ THE BURLINGTON
There is a new love in Brian McFadden's life and it's not Delta Goorem - in fact she's a huge military vehicle called a Hummer and is more at home on the war-torn streets of Iraq than the bumper-to-bumper streets of Dublin.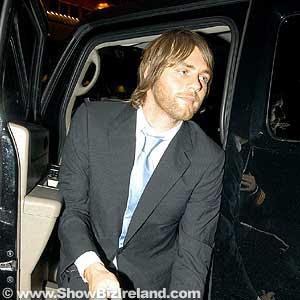 BRIAN MCFADDEN @ THE BURLINGTON
24 year-old Brian has officially joined the Hollywood jet set when he imported the brand new left-hand-drive gas-gussler into Ireland for stars such as Arnold Schwarzenegger, Dennis Rodman, Mike Tyson, Shaquille O'Neal and Nick Lachey all drive these indestructible monsters.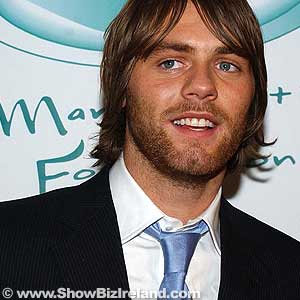 BRIAN MCFADDEN @ THE BURLINGTON
Poor Brian has yet to get comfortable with his new toy as we witnessed the Real to Me star having problems parking the oversized jeep when he pulled into the Burlington carpark at the weekend to attend Ronan Keating's Pink Ribbon Ball.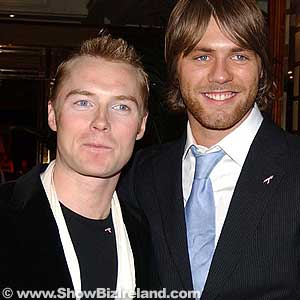 BRIAN MCFADDEN & RONAN KEATING @ THE BURLINGTON
Brian was at the Ball to give support to his mate Ronan Keating who throws the annual ball for his late mother's charity The Marie Keating Foundation.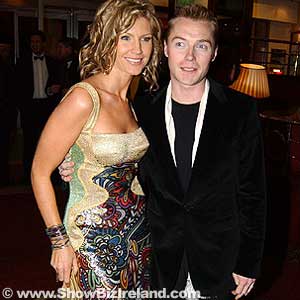 RONAN & YVONNE @ THE BURLINGTON
Also at the ball last Saturday night was Ronan's stunning wife Yvonne, Mikey Graham, Model Marta Christy, Stephen Byrne and wife Louise Loughman, Andrea Roche and many more.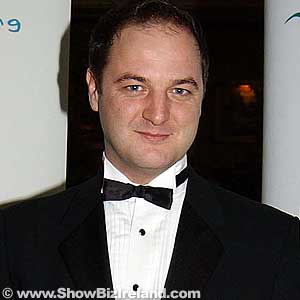 MIKEY GRAHAM @ THE BURLINGTON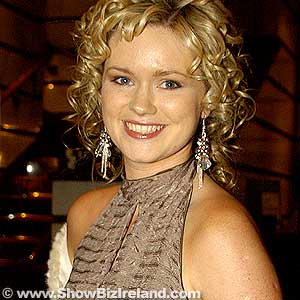 CELIA AHERN @ THE BURLINGTON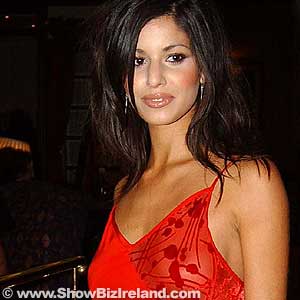 MARTA CHRISTY @ THE BURLINGTON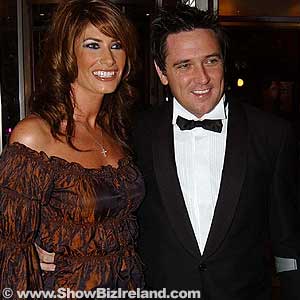 LOUISE LOUGHMAN & STEPHEN BYRNE @ THE BURLINGTON
Discuss this story in ShowBiz Ireland Forums...