Wanna Be Paparazzi & Make Easy Money?
Email us your Celebrity Digital Photos and Videos... There could be a fortune sitting in your mobile handset. If you snapped it then send it to us at:
Very. Important. Pictures.
02-11-04 news EXCLUSIVE WITH PHOTOS
Brian Sorry Over Breakup...
The breakup of Brian and Kerry McFadden has filled more newspaper column inches over the past weeks than the US election and war in Iraq combined so Brian went on The Late Late Show to give the Real story...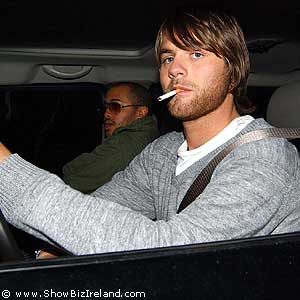 BRIAN MCFADDEN @ THE LATE LATE SHOW
When we got the tip-off on Friday night that Brian McFadden was going to appear on The Late Late Show having had to come back home to appear in court on speeding charges we immediately dispatched our photographers to the Donnybrook studios.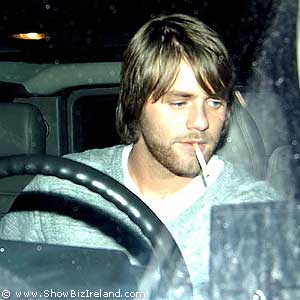 BRIAN MCFADDEN @ THE LATE LATE SHOW
Brian appeared on the show to sing a few songs from his Irish Son album live and also to give the true slant on his over publicised breakup with Kerry.
In a very frank and articulate interview with Pat Kenny Brian explained that the couple's careers had come between them and neither of them were happy anymore. They had fallen out of love.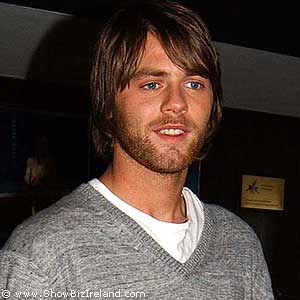 BRIAN MCFADDEN @ THE LATE LATE SHOW
He also talked about the meaning behind some of the controversial lyrics off his new album Irish Son stating that he wasn't trying to come off like "Bono" and that the songs were written during a personal moment or a certain state of mind.
Saying he wasn't trying to be the next "John Lennon or Bono" Brian explained that songs like Sorry Love Daddy weren't planned but just happened during emotional sessions in the studio.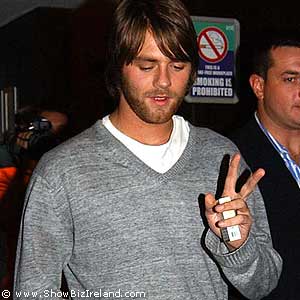 BRIAN MCFADDEN @ THE LATE LATE SHOW
Well, after hearing Brian sing Sorry Love Daddy on The Late Late Show we think both Bono and John Lennon would be proud to have written such a beautiful and personal song...