Wanna Be Paparazzi & Make Easy Money?
Email us your Celebrity Digital Photos and Videos... There could be a fortune sitting in your mobile handset. If you snapped it then send it to us at:
Very. Important. Pictures.
02-11-01 news EXCLUSIVE
Haunted House Wants You!!
Have you got nerves of steel? Do you laugh at ghouls and goblins? If so could you spend three nights in Ireland's most Haunted House for a considerable wad of cash?
Well, ShowBizIreland.com can exclusively reveal that Irish production company Funny Stuff TV are launching their search this weekend here and in the Sunday World to find contestants to stay three nerve chilling nights in Hell.
According to the show's creator Louis Maguire, "This will make the likes of Big Brother and Treasure Island look like kids TV. Instead of weeks the contestants stay three crazy days and nights in what can only be described as a rollercoaster ride of terror".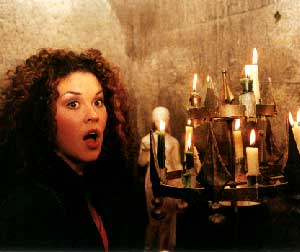 "Guys may laugh and say 'no problem, show me the money' but we have hired some of the biggest names in special-effects and horror make-up to work on the program. When they asked me how far they could go with their talents I said 'just go for it - anything goes'" he went on to say.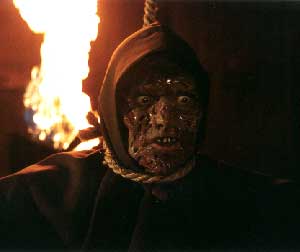 Contestants will constantly be put to the test, not knowing what's real and what's reality, "Everybody has their limits. Whether it be psychological or just in your face terror, it will take a very strong person to win this prize. We have done human tests on some of the scenarios we expect the contestants to face and I have now seen grown men cry" said Maguire.
ShowBizIreland.com is the official website for Haunted House and we will be bringing you information on how to apply to audition for the show in the coming week.
Already TV networks from around the world are clambering to buy the rights to this TV concept so if you think you have what it takes to become rich and famous start channeling now... if you dare!!
See the Haunted House site here