Wanna Be Paparazzi & Make Easy Money?
Email us your Celebrity Digital Photos and Videos... There could be a fortune sitting in your mobile handset. If you snapped it then send it to us at:
Very. Important. Pictures.
30-05-06 news EXCLUSIVE WITH PHOTOS
Munster Bring Home The Cup...
Well it's not often that you see sport based features on ShowBiz Ireland but what with Munster bringing home The Heineken Rugby European Cup at the weekend we thought we'd give it a mention...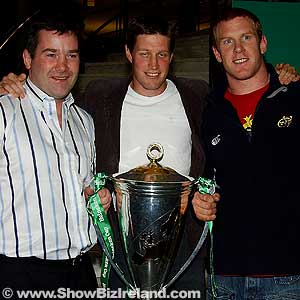 ANTHONY FOLEY, RONAN O'GARA & PAUL O'CONNELL @ THE LATE LATE SHOW
But mainly because Munster players Ronan O'Gara, Paul O'Connell and Anthony Foley showed us their massive trophy when they turned up on The Late Late Show last Friday night.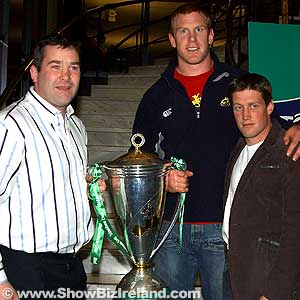 ANTHONY FOLEY, RONAN O'GARA & PAUL O'CONNELL @ THE LATE LATE SHOW
The three lads were proud-as-punch with their historic achievement after getting their hands on the silverware at their third attempt in Cardiff recently.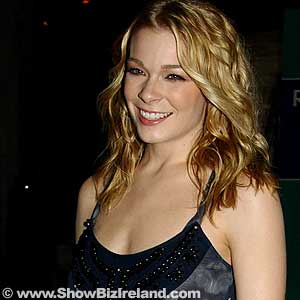 LEANNE RIMES @ THE LATE LATE SHOW
Never one to miss an attractive blonde ShowBiz Ireland was quickly distracted away from the burly Rugby boyos when US singer Leanne Rimes walked across the RTE reception area looking rather radiant!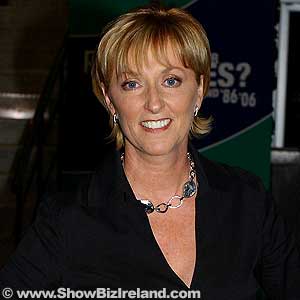 MAJELLA O'DONNELL @ THE LATE LATE SHOW
Irish crooner Daniel O'Donnell seems to have stepped behind the scenes for the moment and pushed his new(ish) wife Majella O'Donnell into the lime-light - we're happy to report she held back the nerves and delivered a decent singing performance on the show...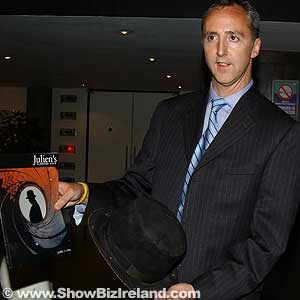 MJ NOLAN @ THE LATE LATE SHOW
Celebrity paraphernalia auctioneer MJ Nolan was also on the Late late showing off some of his Showbiz wares, including Odd Job's lethal hat from James Bond. Other items, according to MJ, are on view in Bagel Haven on Cows Lane in Temple Bar if you fancy a bid...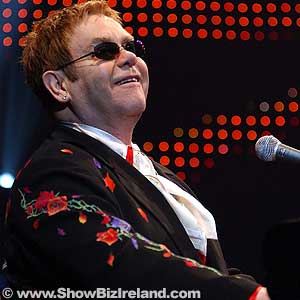 ELTON JOHN @ THE POINT
Also about town at the weekend was the larger-than-life character of singer Elton John playing to a sold-out crowd in Dublin's Point Theatre.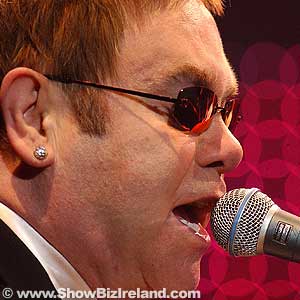 ELTON JOHN @ THE POINT
Discuss this story in ShowBiz Ireland's Forums