Wanna Be Paparazzi & Make Easy Money?
Email us your Celebrity Digital Photos and Videos... There could be a fortune sitting in your mobile handset. If you snapped it then send it to us at:
Very. Important. Pictures.
29-03-06 news EXCLUSIVE WITH PHOTOS
Jordan & Peter Meet Enya...
You couldn't have two people at more opposite ends of the ShowBiz spectrum than Katie Price (aka Jordan) and Enya - one lives her life through a lens while the other avoids it...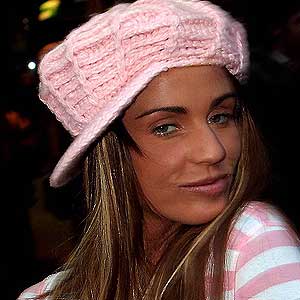 KATE PRICE (JORDAN) @ DUBLIN AIRPORT
Topless Model Katie Price, better known as Jordan, flew into Dublin airport last Friday and caused quite a stir as photographers grappled to get a snap of her and husband Peter Andre.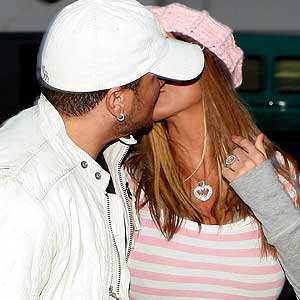 PETER ANDRE & KATE PRICE (JORDAN) @ DUBLIN AIRPORT
As the pin-up couple smooched for the cameras, strip club boss Peter Stringfellow also landed at Dublin airport wearing a Daffodil on his lapel in honour of Daffodil Day on Sunday.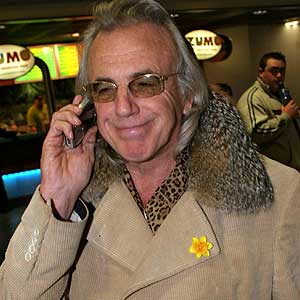 PETER STRINGFELLOW @ DUBLIN AIRPORT
After settling in at The Westbury Hotel Peter and Jordan had a quick change and emerged wearing matching outfits and made their way to RTE studios to appear on The Late Late Show...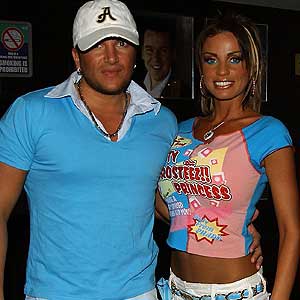 PETER ANDRE & KATE PRICE (JORDAN) @ LATE LATE SHOW
But for once Jordan wasn't the main attraction on the long running chat show - reclusive singer Enya was also a guest and even treated the audience to one of her latest haunting melodies.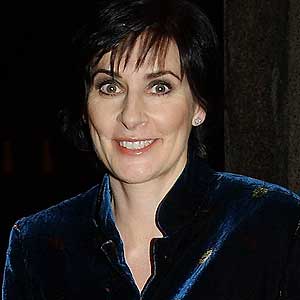 ENYA @ LATE LATE SHOW
Although Enya refused to be drawn on her love life by the show's host Pat Kenny we did notice that the shy star was wearing a large rock on her engagement finger!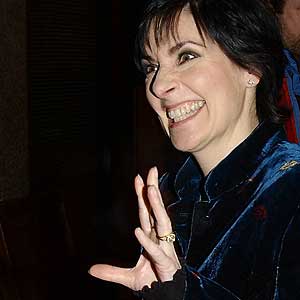 ENYA @ LATE LATE SHOW
Top Irish chef Richard Corrigan, who runs some of the top restaurants in London, was also on the show ranting about the standard of food available in the likes of Tescos - urging us all to go organic...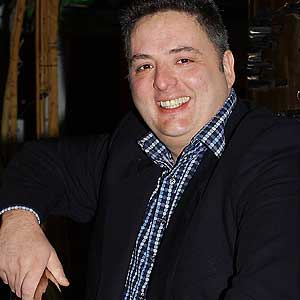 RICHARD CORRIGAN @ LATE LATE SHOW
The following morning Jordan was back on the promotional tour with her new book A Whole New World in Easons- she looked bright-and-bushy-tailed even though herself and Peter enjoyed a late night in L'Ecrivain Restaurant...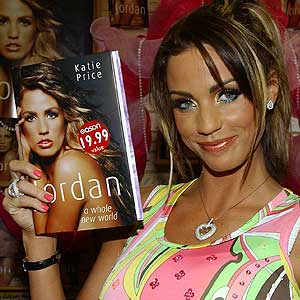 KATIE PRICE (JORDAN) @ EASONS
As usual Jordan is very guarded when the cameras are pointing in her general direction - that was until she spotted a baby in the arms of a waiting fan which immediately brought out her motherly instincts!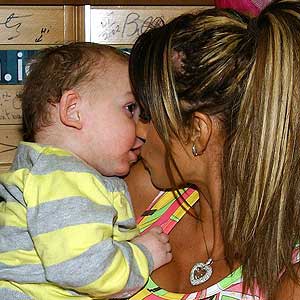 KATIE PRICE (JORDAN) @ EASONS
Jordan and Peter flew out of Dublin on Saturday afternoon but not before stopping of at posh boutique Lara and spending a King's Ransom on designer threads and also striking up a friendship with the store's owner Lara Casey... You can check out Lara's website by going here: www.laras.ie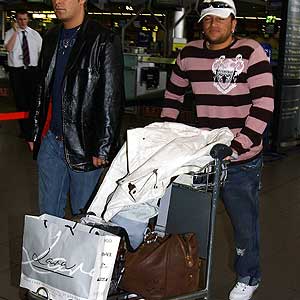 PETER ANDRE @ DUBLIN AIRPORT
Discuss this story in ShowBiz Ireland's Forums