Wanna Be Paparazzi & Make Easy Money?
Email us your Celebrity Digital Photos and Videos... There could be a fortune sitting in your mobile handset. If you snapped it then send it to us at:
Very. Important. Pictures.
28-03-06 news EXCLUSIVE WITH PHOTOS
Tyson Mania Hits Ireland...
The baddest man on the planet and former world heavyweight boxer Mike Tyson jetted into Dublin at the weekend amid a media scrum and a mile of security...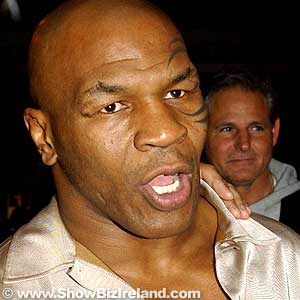 MIKE TYSON @ DUBLIN AIRPORT
Mike Tyson is probably one of the most dangerous men on the planet with his bare hands - and with such a rep you would think the notorious former boxer would fear no man?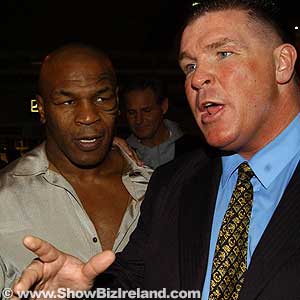 MIKE TYSON & JOE EGAN @ DUBLIN AIRPORT
None-the-less when he landed in Dublin at the weekend he was surrounded by about a dozen burly security guards - a number that seemed to increase with every event he attended...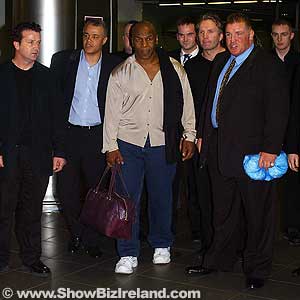 MIKE TYSON & JOE EGAN @ DUBLIN AIRPORT
And with Gerry Hutch (aka The Monk) driving Tyson in his stretch Hummer, combined with all that security, you can be sure that no one was brave enough to approach the troubled brawler...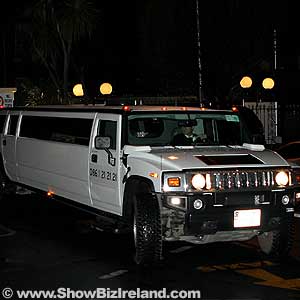 MIKE TYSON'S HUMMER @ THE BURLINGTON
Tyson was in town with his former Irish sparring partner Joe Egan and was due to speak to a room full of guests, who each payed 200 Euro for the privilege, in the plush surroundings of The Burlington Hotel on Saturday Night.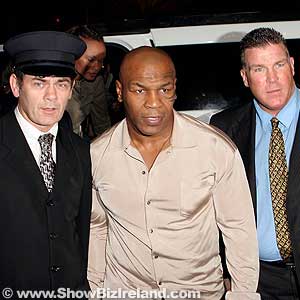 (L-R) GERRY HUTCH, MIKE TYSON & JOE EGAN @ THE BURLINGTON
Other Irish boxing greats such as Steve Collins, Jim Rock and Bernard Dunne also attended the Audience with Mike Tyson in the Burlo - the host on the evening was sport commentator Jimmy Magee...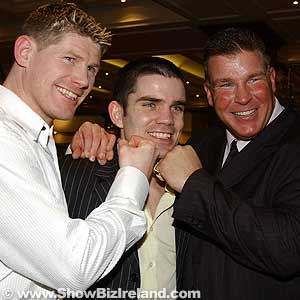 (L-R) JIM ROCK, BERNARD DUNNE & JOE EGAN @ THE BURLINGTON
Whilst in Dublin Tyson also made a visit to Joe Egan's mother to wish her a Happy Mother's Day on Sunday before heading off for appointments in Sligo.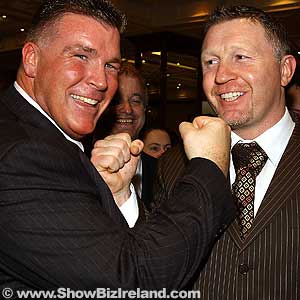 JOE EGAN & STEVE COLLINS @ THE BURLINGTON
We don't think poor Mike got to see much of Ireland on his brief visit with such a huge entourage dragging behind him at every step but he did have a number of sexy ladies in his company when he landed so he was probably kept occupied!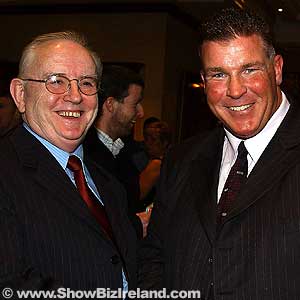 JOE EGAN & JIMMY MAGEE @ THE BURLINGTON
Discuss this story in ShowBiz Ireland's Forums