Wanna Be Paparazzi & Make Easy Money?
Email us your Celebrity Digital Photos and Videos... There could be a fortune sitting in your mobile handset. If you snapped it then send it to us at:
Very. Important. Pictures.
03-03-05 news EXCLUSIVE WITH PHOTOS
Kerry's New H&M Bra Size...
When Brian McFadden married Kerry Katona she was a busty blonde in a girlband, now they've split up she's a slim brunette actress - what a transformation!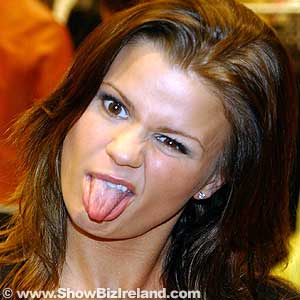 KERRY KATONA @ H&M DUBLIN
Despite only being a wee-little-thing when Kerry Katona enters a room everyone's head turns. Last night at the launch of H&M (Hennes & Mauritz) in the new Dundrum Town Centre, not only did heads turn, jaws dropped!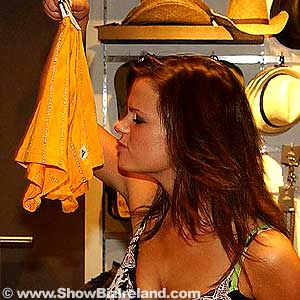 KERRY KATONA @ H&M DUBLIN
For the last time most people saw Kerry in Dublin she was a busty blonde. But since her split with Brian McFadden she's gone back to her natural brown hair colour and through the the Aitkins diet regained her trim figure.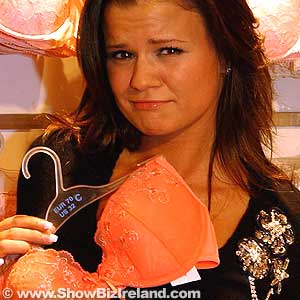 KERRY KATONA @ H&M DUBLIN
In fact one of the things that first attracted Brian to Kerry (her breasts) are now more in proportion to her slim frame. A point she illustrated by holding up a H&M bra with the size 32 C on it!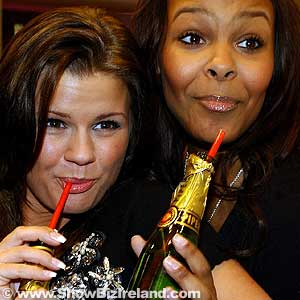 KERRY KATONA & SAMANTHA MUMBA @ H&M DUBLIN
One VIP joked privately while admiring Kerry from afar, "if that's what a divorce does for your figure, I want one!"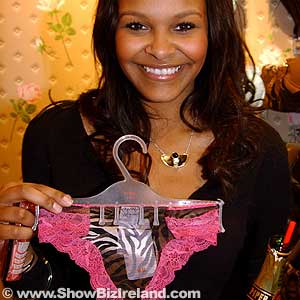 SAMANTHA MUMBA @ H&M DUBLIN
Samantha Mumba was also at the launch last night and screamed with delight when she saw her old chum Kerry in the Swedish clothing store. She immediately asked her, "how long are you in town for?" Clever Kerry whispered her reply to Sam as every reporter and photographer in Dublin suddenly went went quiet to hear her response!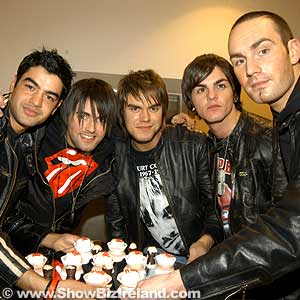 ZOO @ H&M DUBLIN
The Dundrum Town Centre opens today to the public but last night as we left the launch of H&M workers were still frantically putting the finishing touches to the enormous store.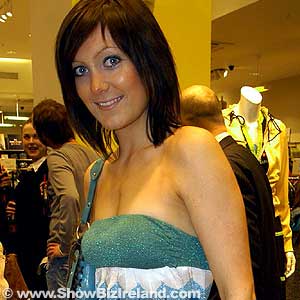 GEORGINA BYRNE @ H&M DUBLIN
Other VIPs who attended the launch (and took advantage of the 25% discount) were Glenda Gilson, Georgina Byrne, boyband ZOO, Valerie Roe, Katie French, and many more...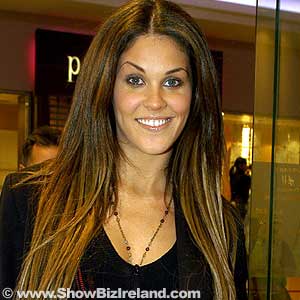 GLENDA GILSON @ H&M DUBLIN
Discuss this story in ShowBiz Ireland Forums...