Wanna Be Paparazzi & Make Easy Money?
Email us your Celebrity Digital Photos and Videos... There could be a fortune sitting in your mobile handset. If you snapped it then send it to us at:
Very. Important. Pictures.
30-06-06 news EXCLUSIVE WITH PHOTOS
Johnny Set To Reign As King...
Golden Globe winning Irish Jonathan Rhys Meyers has stepped away from the curled lip of Elvis to take on the role of an even more tumultuous character in his latest role as King Henry VIII...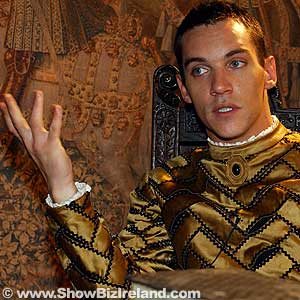 JONATHAN RHYS MEYERS: THE TUDORS
Ireland is awash with big budget filming up-and-down the country as movie-makers from around-the-world take advantage of the Irish Tax incentive Section 481.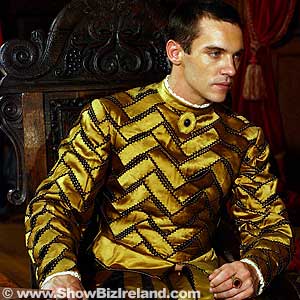 JONATHAN RHYS MEYERS: THE TUDORS
Irish actors and movie production crews have never been busier which, was very evident yesterday when ShowBiz Ireland was invited on to the lavish period set of The Tudors starring Jonathan Rhys Meyers as King Henry VIII and Sam Neil as Cardinal Thomas Wolsey.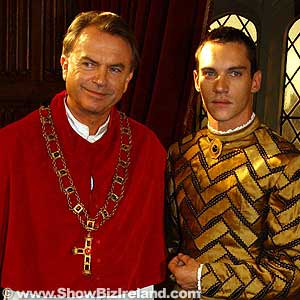 JONATHAN RHYS MEYERS & SAM NEIL: THE TUDORS
The Tudors TV series is an Irish / Canadian co-production produced for Showtime being shot in Ireland over the next 5 months with an enormous 29 Million Euro budget - with 95% of the cast and crew totally homegrown talent most of that money will stay in the country...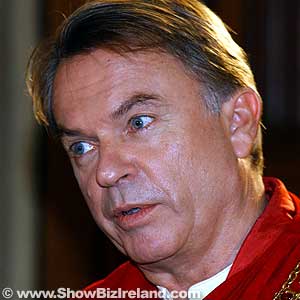 SAM NEIL: THE TUDORS
The series, which is due to go out on Showtime in early 2007, traces the early years of King Henry VIII's 40 year reign (1509-1547) and no doubt will focus on the number of wives he executed as they couldn't produce a male heir to his thrown.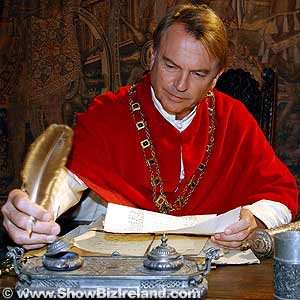 JONATHAN RHYS MEYERS & SAM NEIL: THE TUDORS
And the good news for all you readers who complain that we don't see enough Irish actresses in productions made here, there are a number of sexy roles for new comers Sonia Macari, Sara James and Slainey Kelly...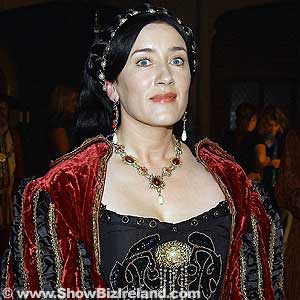 MARIA DOYLE KENNEDY: THE TUDORS
The Commitments actress Maria Doyle Kennedy also takes up a leading role as Queen Katherine so there should be plenty of female talent on show in this drama going out across the USA...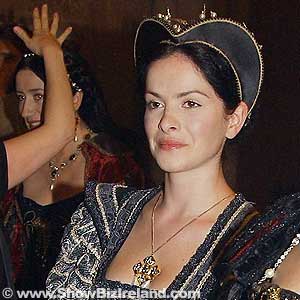 SONIA MACARI: THE TUDORS
Minister for Arts, Sports and Tourism John O'Donoghue paid a visit to the set in Ardmore Studios yesterday and was given a VIP guided tour by Jonathan Rhys Meyers and Sam Neil.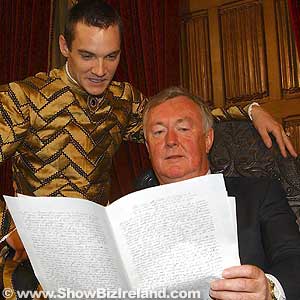 JONATHAN RHYS MEYERS & MINISTER JOHN O'DONOGHUE: THE TUDORS
Discuss this story in ShowBiz Ireland's Forums