Wanna Be Paparazzi & Make Easy Money?
Email us your Celebrity Digital Photos and Videos... There could be a fortune sitting in your mobile handset. If you snapped it then send it to us at:
Very. Important. Pictures.
25-07-06 news EXCLUSIVE WITH PHOTOS
Sarah Bolger: Ireland's Only FHH???
With a glowing natural beauty and an awe inspiring on screen presence, teenage actress Sarah Bolger, could be Ireland's only potential F.H.H. (Female Hollywood Hope)...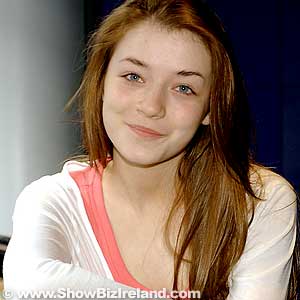 SARAH BOLGER @ CARS MOVIE PREMIERE
Here at ShowBiz Ireland we've been harping on for years about the apparent dichotomy between Irish male & Irish female actors' levels of international success with the men leaving their fairer colleagues in-the-shade.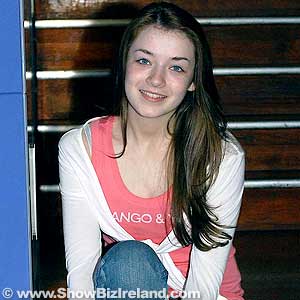 SARAH BOLGER @ CARS MOVIE PREMIERE
Every time we bring up this unbalanced duality and ask the question: Why do we have such a glut of Irish leading men in Hollywood and not even one Irish actress equaling their success? We get tons of emails claiming sexism and pointing towards Brenda Fricker's Oscar for My Left Foot.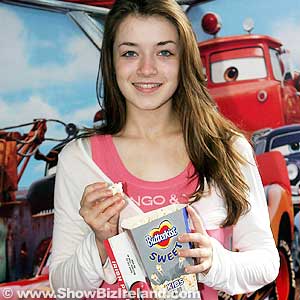 SARAH BOLGER @ CARS MOVIE PREMIERE
But let's face it - with Colin Farrell, Cillian Murphy, Jonathan Rhys Meyers, Peirce Brosnan and Liam Neeson grabbing most big roles in Hollywood and with the likes of Stuart Townsend, Brendan Gleeson, Stephen Rea, Peter O'Toole and Colm Meaney being amongst the busiest actors on-the-globe, the question has to be asked: Where are our female actresses?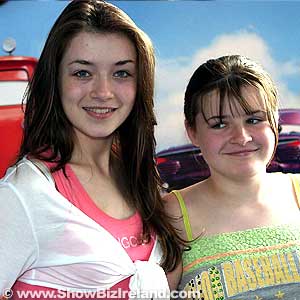 SARAH & EMMA BOLGER @ CARS MOVIE PREMIERE
Well, we're still scratching our heads on that one (answers on a postcard!) - but there's hope-on-the-horizon in the petit form of Dublin teenager Sarah Bolger who has most industry insiders now whispering that she has all the ingredients of a future leading lady...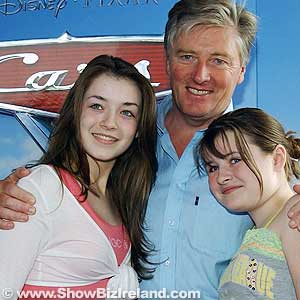 PAT KENNY WITH SARAH & EMMA BOLGER @ CARS MOVIE PREMIERE
First gaining prominence after her younger sister Emma demanded that Jim Sheridan cast her as the other daughter in In America, she then outshone all others in Tara Road and is currently doing the media rounds promoting her latest movie Stormbreaker - Sarah Bolger looks set for the Big Time!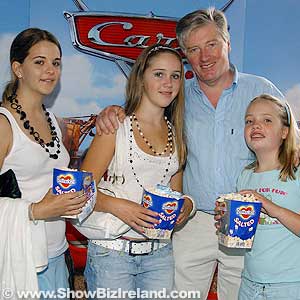 PAT KENNY WITH DAUGHTERS NIKKI, CHRISTINE & NICOLE @ CARS MOVIE PREMIERE
ShowBiz Ireland caught up with the pretty actress at the weekend as she attended the Disney Pixar Premiere of CARS in Cineworld along with Pat Kenny, Marty Whelan and their kids.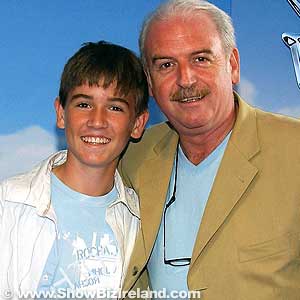 MARTY WHELAN & SON THOMAS @ CARS MOVIE PREMIERE
And what a nice, down-to-earth girl she is - blissfully unaware that we have all our hopes for an Irish F.H.H. firmly pinned on her shoulders... Well, someone had to say it!
Discuss this story in ShowBiz Ireland's Forums