Wanna Be Paparazzi & Make Easy Money?
Email us your Celebrity Digital Photos and Videos... There could be a fortune sitting in your mobile handset. If you snapped it then send it to us at:
Very. Important. Pictures.
17-07-06 news EXCLUSIVE WITH PHOTOS
Guinness Wedding Day Snaps...
Supermodel and Guinness heiress Jasmine Guinness tied-the-knot this month to her long term lover Gawain Rainey in the picturesque Kildare village where she grew up...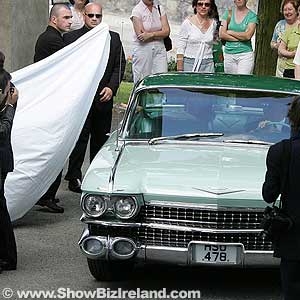 JASMINE GUINNESS @ KILDARE WEDDING
The Guinnesses are one of the families most synonymous with Ireland's world-wide identity and probably the closest thing we have to a Royal Family - and all down to that famous stout Arthur Guinness started brewing here a long time ago.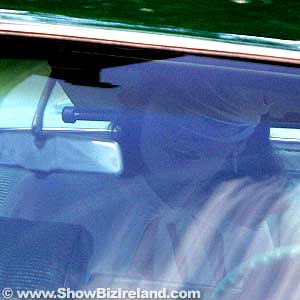 JASMINE GUINNESS @ KILDARE WEDDING
And apart from Arthur the only other Guinness who is really known to the general public is his Great Grand-Daughter, Jasmine, who rose through the ranks of the World's top Supermodels in the past decade and carved out a hugely successful career.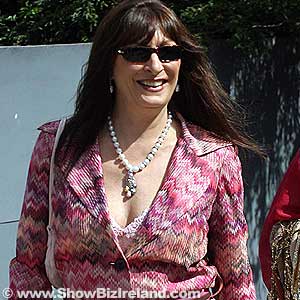 ANJELICA HUSTON @ KILDARE WEDDING
Although, she is now more of a regular face on the plush social scene in London, she still considers herself an Irish girl and always dreamed of having her fairytale Wedding day in the family castle at Leixlip in Co Kildare...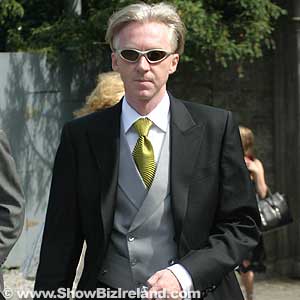 PHILIP TREACY @ KILDARE WEDDING
Jasmine was due to marry her fiance Gawain Rainey at the Castle a year or two ago, but after discovering she was pregnant with their son Elwood she had to put the nuptials off so that she could really enjoy a typical Irish wedding with a drink and a dance!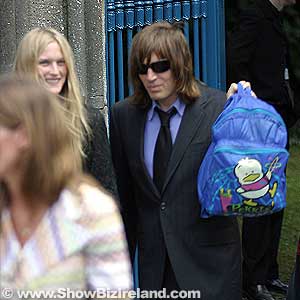 EVAN DANDO @ KILDARE WEDDING
ShowBiz Ireland caught-up with Jasmine and all of her Wedding guests at the start of the month at the ceremony in the Catholic Church of Our Lady's Nativity in Leixlip Village under very tight security.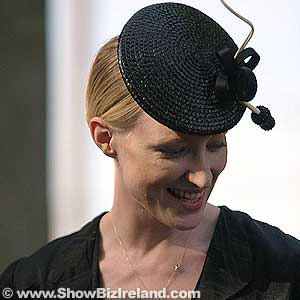 JADE PARFITT @ KILDARE WEDDING
As is always the case with celebrity Weddings top glossy mag Hello! had bought the rights to the pictures, so it was very difficult for us to get any photographs of Jasmine - although we managed to get off one frame through the windscreen of the vintage Cadillac to see her in a Jasper Conran ivory gown and Philip Treacy hat...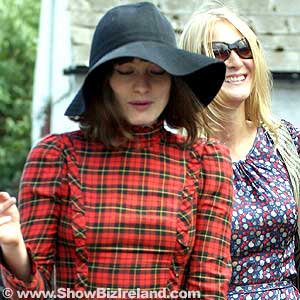 GUESTS @ KILDARE WEDDING
Jasmine and the immediate Wedding party were blocked from our cameras with white sheets and hoards of burly security guards but some of the more aristocratic and eccentric members of the Guinness family and friends couldn't be bothered with this formality and happily posed for our cameras.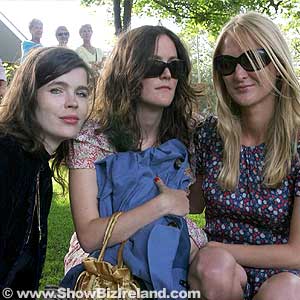 GUESTS @ KILDARE WEDDING
The guests included familiar faces such as actress Anjelica Huston, models Jade Parfitt & Erin O'Connor, Milliner Philip Treacy, father Patrick Guinness and grandfather Desmond Guinness, and a guy who we think is Evan Dando from The Lemon Heads?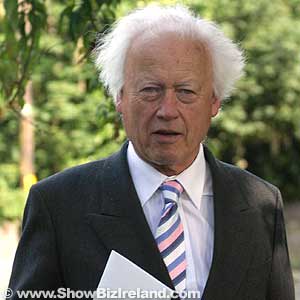 GUEST @ KILDARE WEDDING
There was also loads of Posh Totty at the Wedding, but not being a really high-brow society publication ShowBiz Ireland got a bit lost when it came to putting names with faces...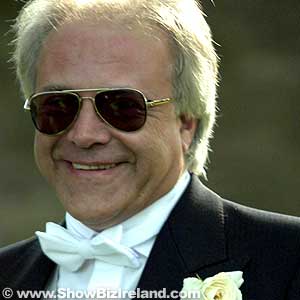 GUEST @ KILDARE WEDDING
So if you recognize any of the guests here that we haven't identified correctly please email in their names and we'll go about sorting out the captions.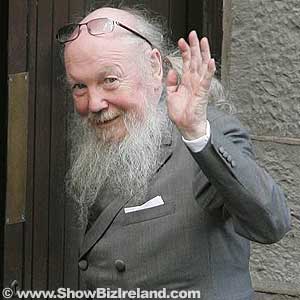 GUEST @ KILDARE WEDDING
Although most elements of Jasmine's Wedding day were traditional; flower girls, bridesmaids and pages were dressed as miniature cowgirls and cowboys, in plaid shirts, fringed suede waistcoats, denim skirts or jeans, cowboy hats and belts!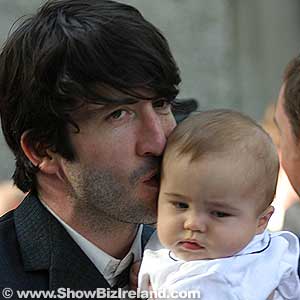 GUEST @ KILDARE WEDDING
The whole day went off without a hitch and most of the Leixlip locals gathered at the church to wish the newly weds all-the-best on an afternoon that was perfect for any wedding with no breeze and the sun splitting the trees...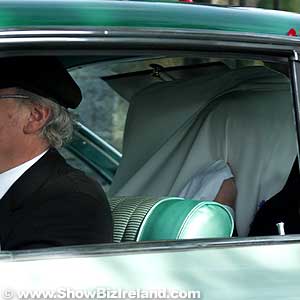 GUEST @ KILDARE WEDDING
Jasmine & Gawain emerged after the ceremony which, was attended by 400 guests, with a white sheet over their heads but it was clear to see that the happy couple were kissing on the back seat of their green Cadillac. How romantic!
Discuss this story in ShowBiz Ireland's Forums