Wanna Be Paparazzi & Make Easy Money?
Email us your Celebrity Digital Photos and Videos... There could be a fortune sitting in your mobile handset. If you snapped it then send it to us at:
Very. Important. Pictures.
10-07-06 news EXCLUSIVE WITH PHOTOS
X Factor Makes Dublin Pit Stop...
The star making machine which is the X Factor rolled in to Dublin last week with Simon Cowell, Louis Walsh, Sharon Osbourne & Kate Thornton at the helm - but did they find a potential winner?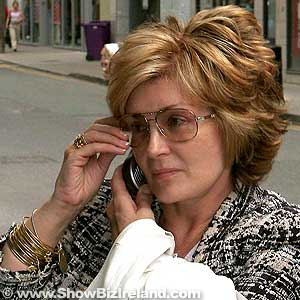 SHARON OSBOURNE @ THE MORRISON HOTEL
ShowBiz guru Louis Walsh twisted and twisted Simon Cowell's arm in order to secure a Dublin audition leg for hit show X Factor after previous Irish auditions were held in Belfast.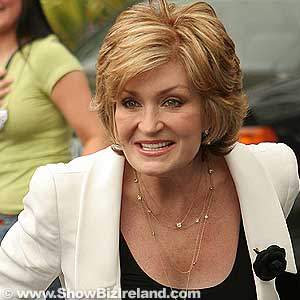 SHARON OSBOURNE @ DUBLIN X FACTOR AUDITIONS
As usual Louis got his way and managed to wrangle Mr Nasty and Sharon Osbourne to his way of thinking and subsequently to his home soil to seek-out-new-blood.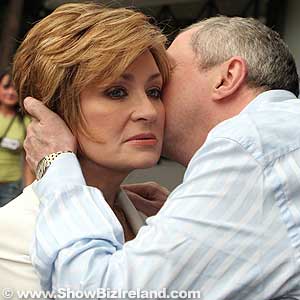 SHARON OSBOURNE & LOUIS WALSH @ DUBLIN X FACTOR AUDITIONS
And with numerous Irish success stories in talent search shows akin to X Factor, such as Nadine Coyle and Shayne Ward, in theory a Dublin audition was always going to produce talent in bucket loads...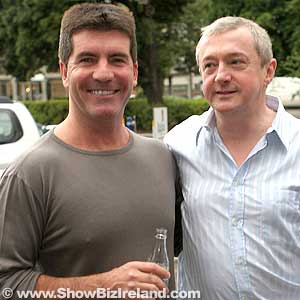 SIMON COWELL & LOUIS WALSH @ DUBLIN X FACTOR AUDITIONS
But all did not go well for Irish talent nor the judges who may be starting to show signs of fatigue after witnessing thousands of wannabes filing by on the daily basis.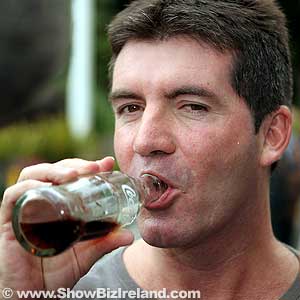 SIMON COWELL @ DUBLIN X FACTOR AUDITIONS
First off ShowBiz Ireland caught up with Sharon Osbourne as she went in the side-door of the Morrison Hotel, early morning last week, to get her hair and make up done before the show.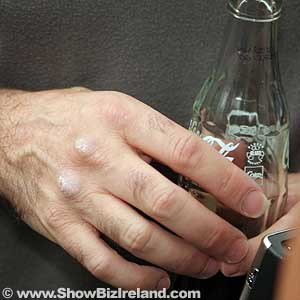 SIMON COWELL @ DUBLIN X FACTOR AUDITIONS
Obviously Shaz didn't look her usual glamorous self at that hour - but a short while later at the auditions in Jury's she looked as fresh-as-a-daisy and ready to go...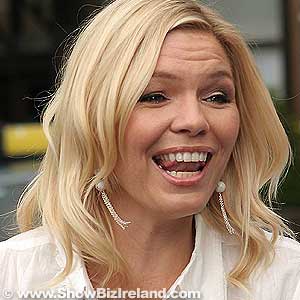 KATE THORNTON @ DUBLIN X FACTOR AUDITIONS
Kate Thornton and Louis Walsh turned up at Jury's early looking a little jaded but as soon as some contestants engaged Mr Walsh in some idle banter he immediately got in the zone and had everyone smiling.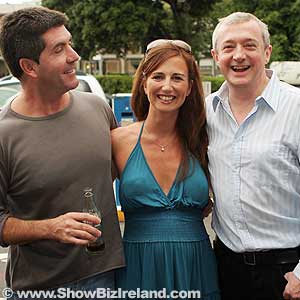 SIMON COWELL, LORRAINE KEANE & LOUIS WALSH @ DUBLIN X FACTOR AUDITIONS
Mr Nasty Simon Cowell showed up last sipping from a bottle of Coke Cola as he emerged from his chauffeur driven car with skint knuckles - perhaps the lack of talent this time around has him punching walls?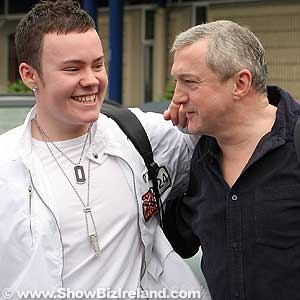 LOUIS WALSH & CONTESTANT WAYNE BEATTY @ DUBLIN X FACTOR AUDITIONS
But without fail Simon remained cool as TV3's Lorraine Keane sprung an interview on him - he easily managed to keep a lid on any surprises they have in the coming series. That was until Louis Walsh chirped-in and announced that Paula Abdul will be a guest judge on the first show... Thanks Louis!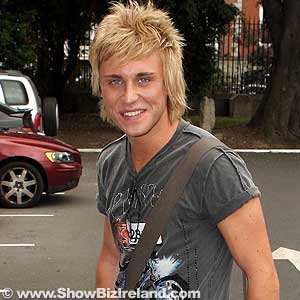 CONTESTANT MICHAEL COGHLAN @ DUBLIN X FACTOR AUDITIONS
Auditions were soon cut short as Sharon Osbourne had to hurry away as her mansion back in the UK had apparently caught fire. Despite this, according to reports, Louis Walsh and Simon Cowell were very disappointed with the low standard of talent that auditioned in Dublin and may have gone away empty handed.
Well, let's hope that one or two get through to the finals to give a taste of celtic talent to the flavour of X Factor 2006...
Discuss this story in ShowBiz Ireland's Forums